Brooks Laich Gives His Wife Julianne Hough Credit For His Interest To Explore His Sexuality!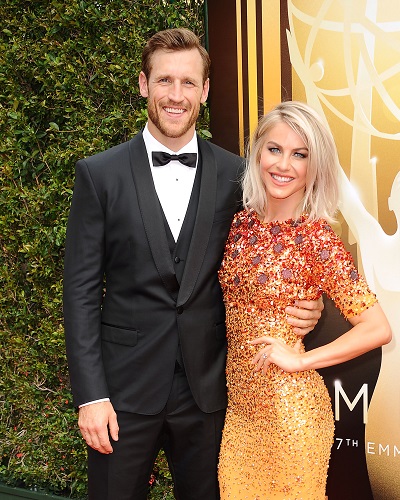 At the end of 2019, Brooks Laich, the Canadian hockey player revealed his new resolution for the upcoming year 2020. At the time, he stated he wanted to learn more about his intimate life and sexuality.
Previously, his wife Juliana revealed her sexuality saying she is not straight but bisexual. Recently, he has credited his wife for him to show interest in exploring sexuality.
Brooks Laich credits his wife Juliana Hough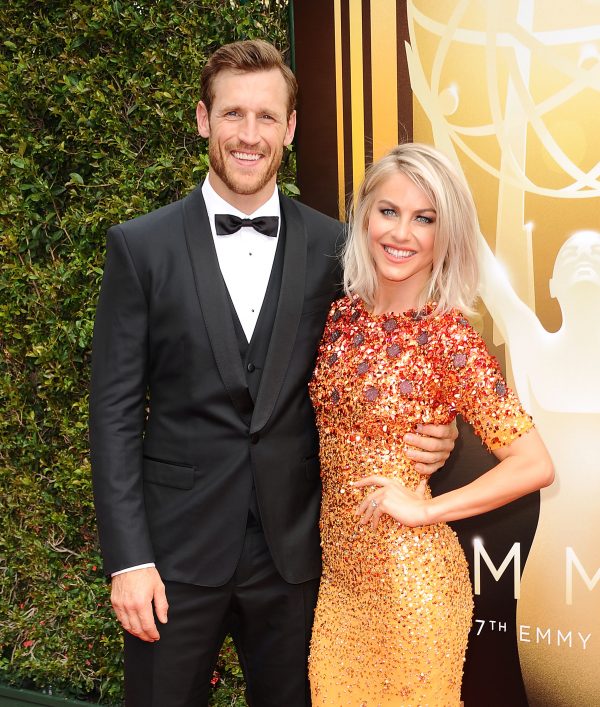 The Canadian ice hockey player has kept exploring the sexuality at the top of his priority list. On an upcoming episode of his iHeartRadio podcast, he has talked about the different side of the life he is getting to know recently.
This is because of his wife's depth of exploring one's sexuality. In the episode, he revealed that nothing dirty can exist between a couple who are in love with each other. He also mentioned that exploring his sexuality is a big part of his 2020.
But this doesn't have to mean he is looking to find out either he is straight or gay. Meanwhile, he is exploring his sexuality to know what is his sexuality on the sexual relationship. He wants to find out what he is looking for and what his and his wife's desire is.
Furthermore, he added:
"How can we have this language to feed each other and get everything we want and be sexually expressed to the nth degree in everything."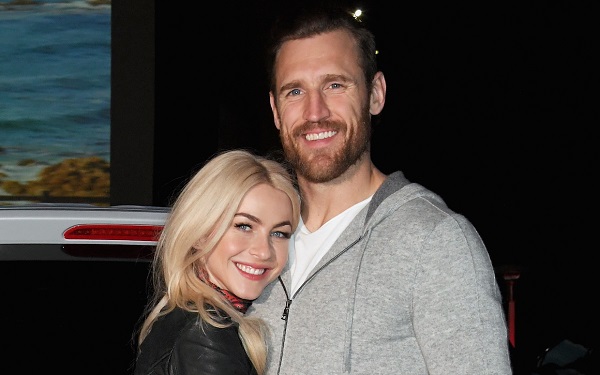 As he is an athlete trying to learn or figure out his capacity for the sexual feeling is not something he always wanted. For most of his life, he wanted to train, wanted to eat, sleep, rest, perform. And trying to learn about his sexuality was at the least on things he wanted to do.
Learning about sexuality on the depth
The athlete added that he is getting to know the different yet beautiful side of his life which he never thought he would explore. As at this point, he is open to learning about his sexuality, threesomes are not something he has any interest in.
He added:
"I don't know if I could ever get that. And I can't ever see myself being physical with somebody else. I just don't think I could get there. I just don't. In this stage of life, I'm looking for a deeper connection and romance."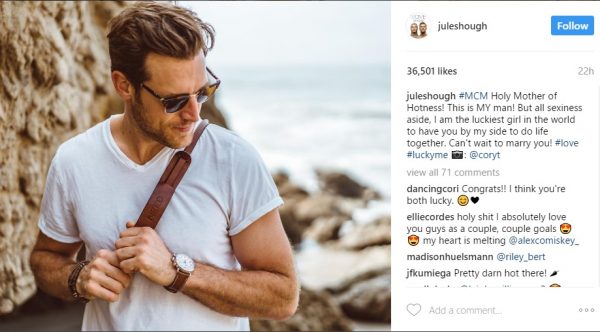 Moreover, with all these conversations, he really appreciates his marriage too. He stated when he thinks of marriage, for him staying on his relationship truthfully at his core is really important.
Back in January after some of the troubles on his marriage, he revealed that sexuality would be a top priority. He also confessed that he does not feel 100 percent fully expressed.
Furthermore, the athlete explained:
"We're not 10s of 10s. It doesn't mean you're the best performer. It just means, 'Are you fully expressed?' Do you even know who you are sexually? And I truly, to my core, do not. But I'm super excited about that journey to really learn about sexuality and also get better at the performance of it, but also just the understanding of who I am, who my wife is, that sort of dance."
More About Brooks Laich
Brooks Laich is a Canadian ice hockey player currently playing for the Toronto Marlies in the American Hockey League (AHL) while under contract to the Toronto Maple Leafs of the NHL. See more bio…
Source: Podcast, YouTube, PEOPLE