Brother Jake Paul Finally Talked About Logan Paul's Suicidal Forest Controversy ; Says He Did Not Mean To Offend Anyone
Logan Paul surrounded himself in the huge controversy after he shared the video filming the dead body in the forest. Though he removed the video after a few hours of the upload it got six million views. And many people including the celebrities took the twitter to bash him.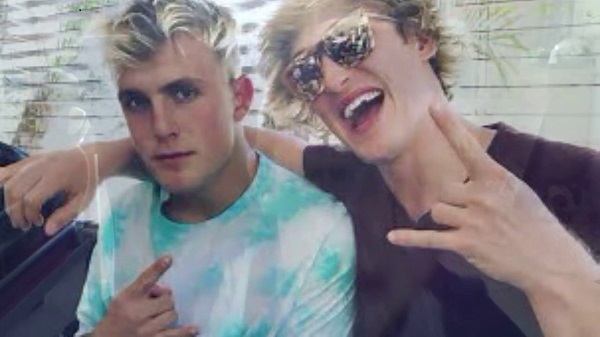 Afterwards, Logan also posted a video saying he was sorry and he uploaded the video for suicidal awareness. Since then, the daily vlogger has not uploaded his vlogs on his YouTube channel. Meanwhile, his brother Jake Paul has finally opened up about Logan's suicidal forest controversy.
Jake Paul talks about his brother's controversy 
Jake Paul and Logan Paul both brothers came to the fame through the six seconds video called Vines. Afterwards, they started daily vlogging in their channel and now are the big YouTubers with millions of subscribers. Logan Paul, one of the fastest growing YouTuber got into the huge controversy after his video of filming the dead body on the suicidal forest.
His brother Jake uploaded a video regarding his Logan's controversy with the title 'YouTube, Let's Talk about Brother Logan Paul' on Monday, January 22. The video begins with all the prank and fun with his friends till it's 11 minutes. He sits on the couch and begins his talk about the issue. In the video, he first addresses his brother saying:
"I wanted to let the situation have some time to breathe. I know Logan was going through a lot and everyone was talking about it. It didn't feel right to comment on it right away. But as his brother and as someone who knows Logan the best, I do feel its necessary to say something about it."
Moreover, he continued saying he also feel that what he did was wrong. 
"I think what Logan did was very, very, very, very wrong, and he made a huge mistake. And not only is he paying for it, but he is learning from it. I think that in no way, shape, or form is suicide a joke or should be made fun of in any, shape, or form. …  I don't think it's right what he did at all."
Meanwhile, after addressing the mistake of his brother, Jake took a time to defend him saying Logan did not mean to offend someone. Furthermore, he added:
 "He did not mean to offend anyone. … He didn't handle the situation the right way but I know, in the back of his head, he didn't mean to offend or hurt anybody or create such a big frustration. And he is honestly, truly, truly sorry."
So sorry. pic.twitter.com/JkYXzYsrLX

— Logan Paul (@LoganPaul) January 2, 2018
More About Logan Paul
Logan Paul is an American actor and a Youtuber who is immensely popular for his videos and 9.4 million followers in a now-defunct video application, 6-second video app, Vine. He is mainly eminent for his Facebook account over 13 million likes which helped him produce enormous popularity on his videos. See more bio…
More About Jake Paul
Jake Paul is an American actor and internet personality who is immensely popular for his videos in now-defunct video application Vine. Also, due to his vineography, he got to play the role of Dirk on the Disney Channel comedy series 'Bizaardvark'. See more bio…