All about the domestic violence accusation on Bryshere Gray! How many shades of Gray?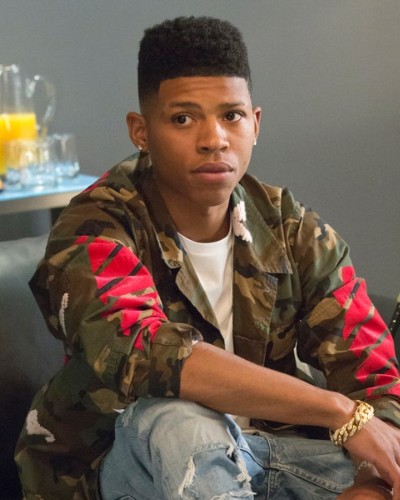 Rapper Bryshere Gray was accused of domestic violence by his wife Candice Jimdar
He abused her more than a dozen times as per Candice
His wife Candice said that Gray was diagnosed with bipolar disorder and ADHD
---
Bryshere Gray and his troubles! Bryshere was arrested back in July 2020 for domestic violence to his wife Candice Jimdar. She called 911 saying Gray abused her in their Goodyear home. When the police came, she had wounds on her face. As per Candice, he assaulted her for hours and choked her unconscious at their home night.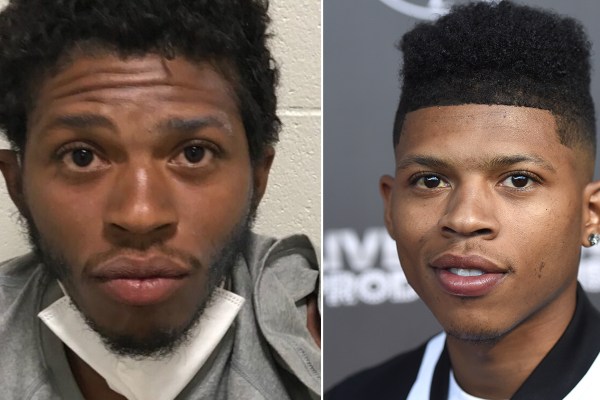 When the police came he refused to come out of the house so a SWAT team and crisis negotiations were called to assist. Likewise, he was taken into custody without incident a little after 7 a.m and was booked into the Maricopa County Jail on domestic violence charges.
As per the press release, Candice made the call after being given a ride by someone she flagged down at a gas station. Jimdar revealed to the driver that her husband Gray assaulted her for several hours. Likewise, she was treated for non-life-threatening injuries at a local hospital.
Also read Bachelorette alum Chad Johnson joins porn industry! Charged with domestic violence on girlfriend Annalise Mishler
What does Bryshere Gray have to say about the assault?
When Bryshere Gray was arrested he had an interview with police. During the 3-hour interview, Gray defended himself. He said,
"I have a career, I'm an artist, I have a lot of things to lose. We have an open relationship as well so I allow her to have a boyfriend because I'm really busy."
Gray referred to Candice as his 'bestfriend'. Similarly, he claimed that she was suicidal and had threatened to hurt herself. But as per Jimdar, she had threatened to hurt herself to stop him from abusing her. She has been abused by him more than a dozen times. Gray said,
"[I] Went to my friend's house, then she called "Mark" over, he didn't see something he liked, that's why I have that F1 Savannah cat, but he's just a kitten, I don't know what happened."
Jimdar revealed that Mark is Bryshere's fake name. Gray has been diagnosed with bipolar disorder and ADHD, but won't take his medication as per his wife.
Also read Bachelorette alum Chad Johnson joins porn industry! Charged with domestic violence on girlfriend Annalise Mishler
Short bio on Bryshere Gray
Brayshere Gray also known by the stage name Yazz The Greatest or simply Yazz is an American actor and rapper. He played the role of Hakeem Lyon in the Fox primetime musical drama television series Empire. Additionally, he also portrayed Michael Bivins in the 2017 BET miniseries The New Edition Story. Read more bio…