Busy Philipps and Michelle Williams: Their Secret out! BFF Friendship Started the Way All Good Bestie Relationships Do over 'Box Wine'!!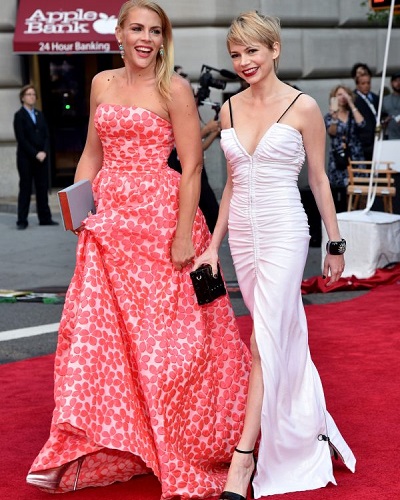 The one Friendship which stays above all is a best friend. The resemblance of that story is no other than our favorite stars Busy Philipps and Michelle Williams and everyone wants to know what is the thing that made them this strong!
Let's find out the story behind their Relationship!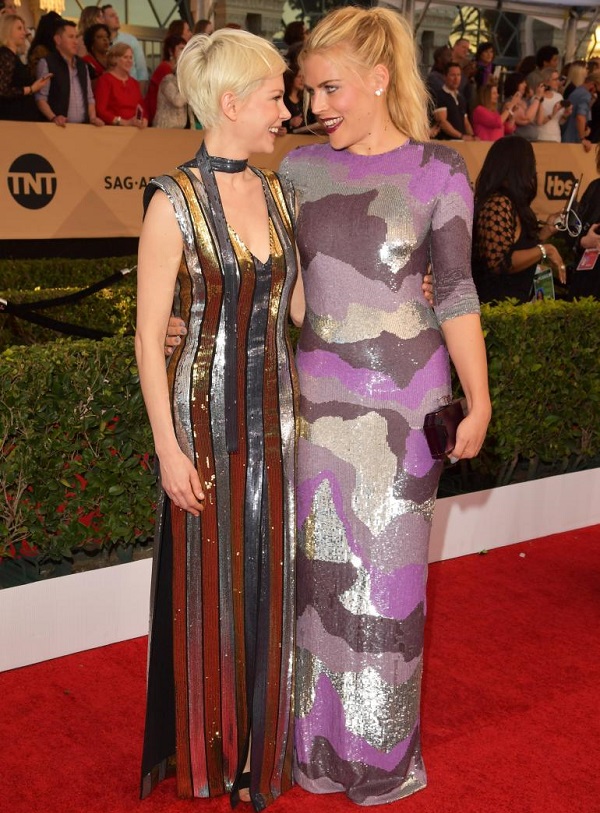 Story of BFF
If there's one friendship we can't get enough of, it's the BFF situation between Michelle Williams and Busy Philipps.
The two ladies have been supporting each other, hand-in-hand, through nerve-wracking red carpet events for quite a number of years now. But the way the actors originally cemented their friendship wasn't so glamorous.
"Box wine,"
Philipps told ELLE.com at the Daily Front Row Fashion Awards in Los Angeles on Sunday.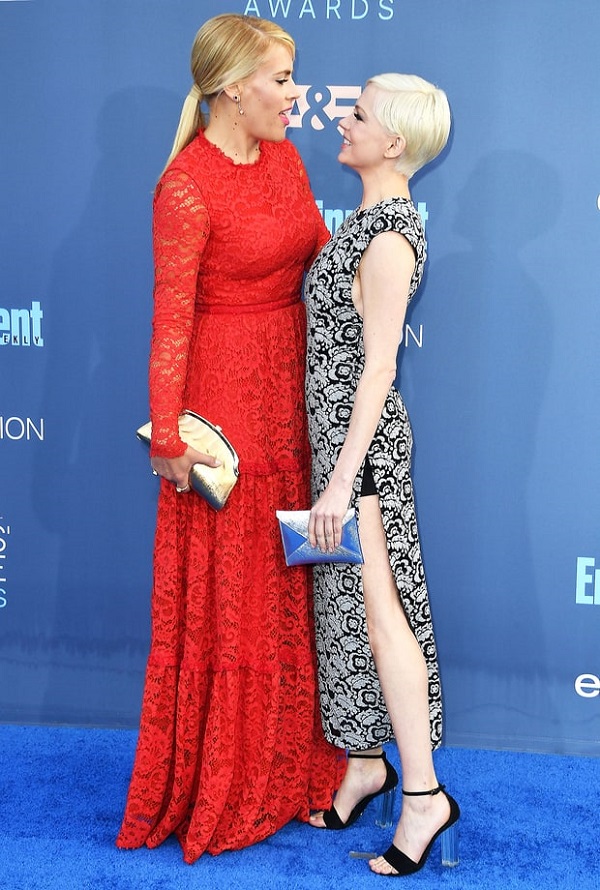 Having met as young aspiring actors on the Wilmington, North Carolina set of Dawson's Creek and working together far away from friends and family, the women had a rock-solid bond.
Busy said:
"From sharing cheap wine, to Michelle's well-deserved fourth Oscar nomination, for all the personal work that we've put in to be the women that we are today. Because you just have to focus on what's really important in life, and that's your friends and your family, and the life that you build."
You may like to read Busy Philipps is earning more money from Instagram posts than acting
BFF: Heart of Each Other
Busy Philipps and Williams have been close ever since. In fact, Busy is often with Williams at red carpet events. They had attended the Oscars together in February where Williams was nominated in the Best Supporting Actress category for her work in Manchester by the Sea.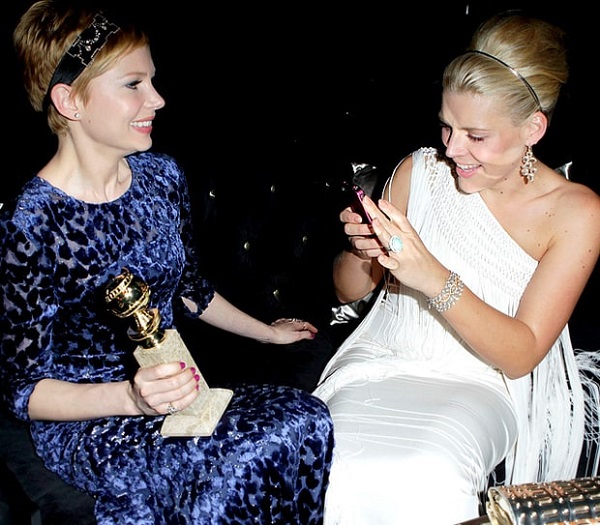 Stating the reason for their solid partnership at red carpet events, Busy Phillips said.
"For the most part, these awards shows, while they are fun, they're high pressure for the people who are nominated, and for those walking the red carpet. You know you're going to be torn asunder if people don't like your outfit or your dress. You're up for an award that you may or may not win. There are all these other factors at play. I think for her, and for me too, to have each other by our sides as we go through this process, and when she's been nominated, or on other red carpets that we've done together, or events, it's just great to have somebody that can be your touchstone for reality. Maybe I'm giving away a secret, but we always try right before we get to one of these red carpets to just look at each other and say, 'Don't forget how lucky we are. This is our life now.'"
Although she's fortunate in her friendship, like most of us, Philipps had to go through some toxic ones as well.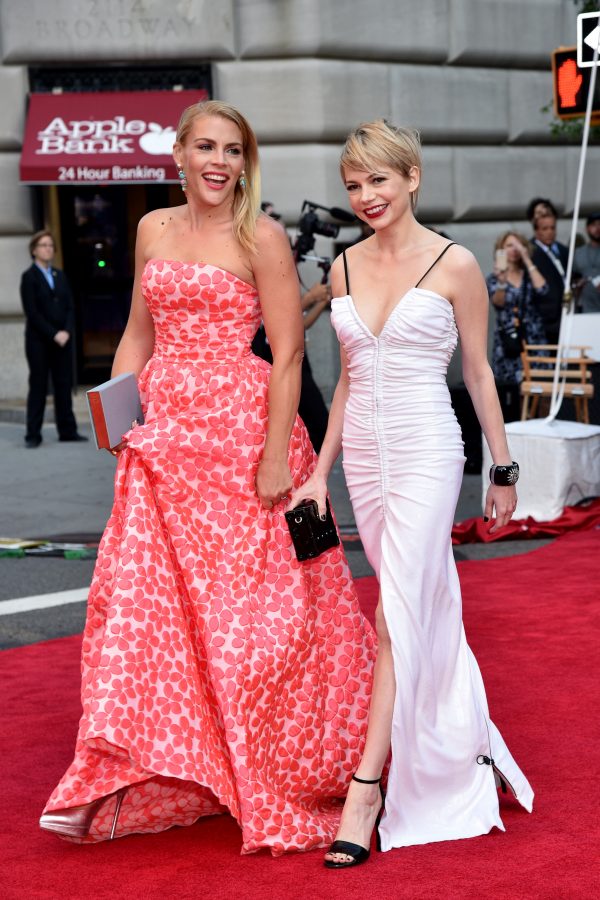 "In your early 20s, it was maybe acceptable to have a friend who was taking all of your time and energy, and exhausting you, and always a drama. When you're in your 30s or you're starting to have babies, you just can't put up with it anymore, and that's okay because I think your priorities shift. So it's great if you can recognize that kind of earlier–what is tolerable for you, and what isn't."
Also read Love Life Alert!! American Actress Michelle Williams Is Engaged To Andrew Youmans
Short Bio on Busy Philipps, Michelle Williams
Busy Philipps is an American actress, known for her supporting roles on the television series Freaks and Geeks and Dawson's Creek. She has also performed significant roles in films like The Smokers (2000), as Karen Carter, the drama film Home Room (2002) as Alicia Browning, she appeared in White Chicks (2004), played a supporting role in Made of Honor (2008) and appeared in He's Just Not That Into You (2009). She played Laurie Keller in the TV series Cougar Town for which she won the Critics' Choice Television Award for Best Supporting Actress in a Comedy Series in 2011. More bio…
Michelle Williams is an American actress. She began her career with television guest appearances and made her feature film debut in Lassie (1994), which earned her a Youth in Film nomination. She gained wider recognition for her role as Jen Lindley on The WB series Dawson's Creek from 1998 to 2003. More bio…