Caitlyn Jenner starts her own cooking show on YouTube channel and cooks pasta in the first episode!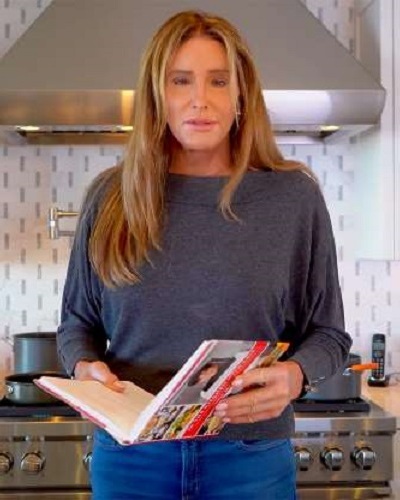 Caitlyn Jenner has started her own cooking show on her YouTube Channel. It is called Cooking with Caitlyn Jenner. And the first episode dealt with the recipe and making of the favorite pasta. She said:
"I always cooked this for my kids when they were growing up."
Caitlyn Jenner and the new cooking show
It was a pleasure to watch the former Olympian, Caitlyn Jenner, 70 show off her cooking skills on the new first video of her cooking show Cooking with Caitlyn Jenner on her YouTube channel. And in this very first show episode, she cooked up Fettuccine with sausage and peppers. This recipe she had picked up from her ex-wife Kris Jenner's cookbook, In the Kitchen with Kris.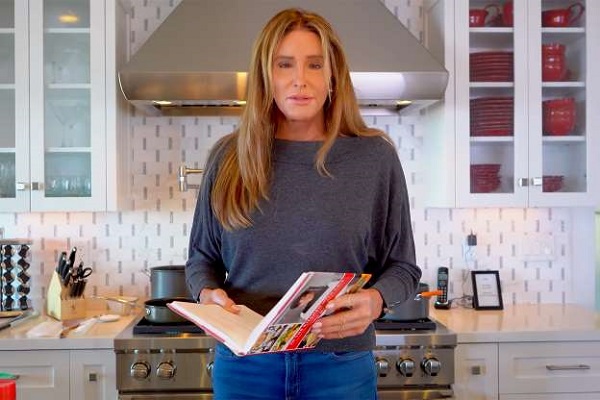 And on this episode, Caitlyn says:
"I'm not in the kitchen very often, but once in a while, I am. I was actually in the kitchen more often when my kids were growing up."
She revealed that her favorite to cook dish was the pasta because once she makes a bowl of it, the kids could eat it for days.
Caitlyn and her kids
So which kids is she talking about? She has sons Brandon, 39, Brody, 36 with ex-wife Linda Thompson. Besides, there are two elder children from ex-wife Chrystie Crownover. They are Cassandra Marino, 40 and Burt, 41.
Caitlyn later married Kris and the two share Kendall, 24 and Kylie, 23. Besides, Kris had her own four children from her previous relationship with Robert Kardashian Sr. They are Kourtney, 40, Kim, 39, Khloe, 36, and Rob, 33. Caitlyn had helped raise these kids as well and was very close to them until she underwent the gender reassignment surgery and converted from a male to a female.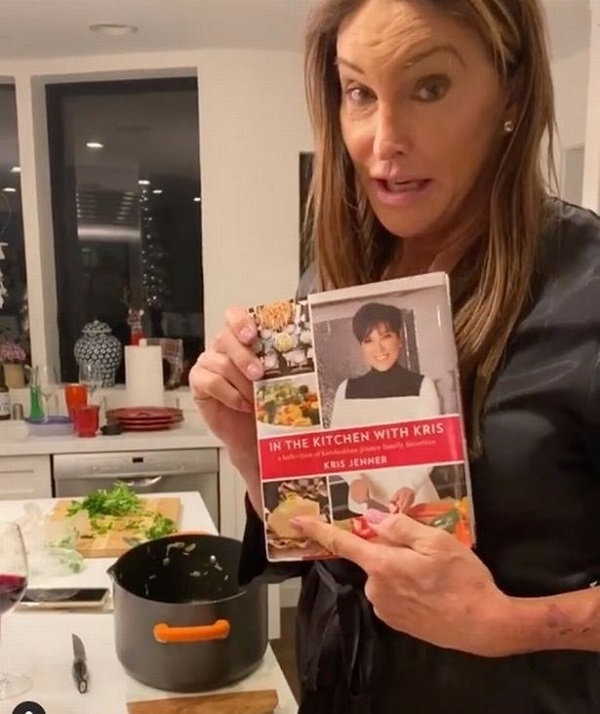 The rift between them widened when Caitlyn released her memoir when she did not speak good about her ex-wife, Kris Jenner. This did not go well with the Kardashian kids and they stayed away from Caitlyn for some months. But later, they did try to bridge the gap and their relations have improved since then.
Caitlyn and her recipe
The former athlete first started the preparation by cutting red, green, and yellow-colored peppers. She said:
"We're done chopping! That was a lot of work, it's the hardest part of this you know."
Caitlyn's roommate Sophia Hutchins was assisting her in this cooking. But she was standing in the side, sipping on some white wine as Jenner did the next fun part of cooking on the stove. Caitlyn then cooked some garlic in a pan. And Sophia said that she had never seen Caitlyn cook before. But later added that she had this pasta once before.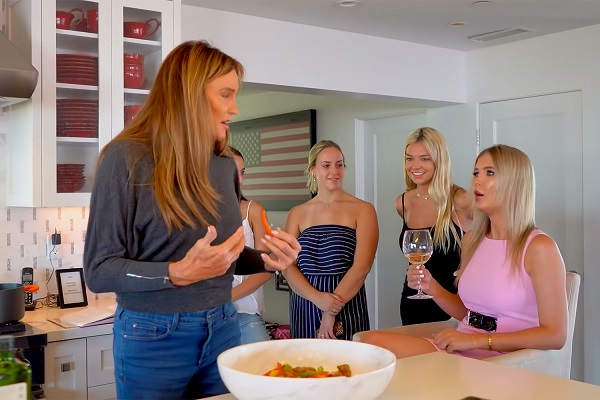 Sophia again pointed out that Caitlyn should put only the right amount of cooking salt in the pasta. But Caitlyn did not allow all these criticism and hard words of Sophia affect her and completed her dish with grace. But Sophia and others who tasted the dish were happy and said that it was delicious. And Caitlyn ends the video by saying:
"I think my first cooking show was a success! Everyone was a member of the clean plate club."
The complete bio of  Caitlyn Jenner here