Caitlyn Jenner's New Puppy Bertha whom she recently adopted -Is Already a Golf Pro! Find out more about Bertha and check out the adorable pics!!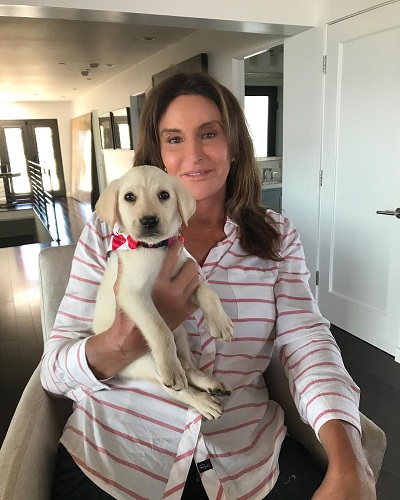 Dogs are so adorable!
Caitlyn Jenner took her adorable new puppy, Bertha, whom she recently adopted to the golf course.
---
So let's find out more about the puppy!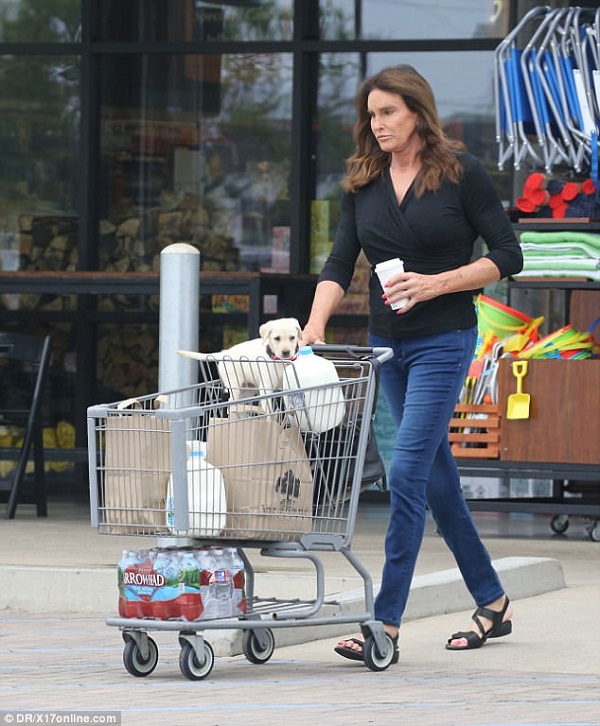 Caitlyn and her puppy Bertha
The television personality – who was formerly known as Bruce Jenner before undergoing gender reassignment – shared with her Instagram family an adorable picture of the two-month-old mutt on Instagram.
She captioned,
"Bertha's first day at the golf course. She hit the ball quite well considering she's two months old,"
The I Am Cait star shared on Instagram that she'd adopted the adorable little girl with the caption,
"A new member of my family — Bertha, two months old,"
Caitlyn and ex-Kris' dog
Caitlyn's ex Kris Jenner owned a dog, Gabbana before they split up, she is now with his step-daughter Khloe Kardashian. Jenner also has horses on her property in Malibu.
Khloe said,
"I was immediately like, 'Let me take Gabbana! 'She was the family dog, and since Kendall and Kylie both moved out, I thought Gabbana was lonely. I wanted her to have a fun home again!!"
The new addition to the Jenner family comes after the former 'I Am Cait' star was slammed by the Kardashians for "bashing" their mother in her new memoir 'Secrets of My Life', but the star said she still cares about her.
Caitlyn told her step-daughter Kim Kardashian West on one of the episodes of 'Keeping Up with the Kardashians',
"That really bothers me [that Kris is upset about the book], but I have to be honest in the book about what my feelings are. I'll always love her. We'll always have 23 years of our lives raising all these children. I'm not throwing that all out."
Caitlyn insisted her book simply tells her own story and has said she was "honest" throughout the memoir.
She added:
''This book is my story. Everyone in life has stuff that they have to deal with and this was my stuff and this is how I dealt with it. In doing that and being so honest with yourself and how freeing that is to not live your life with secrets and stuff inside is an amazing world to travel down. It's just very fulfilling."
Short Bio on Caitlyn Jenner:
Caitlyn Jenner is the former Olympic gold medal-winning decathlon champion. Caitlyn Jenner is well known in the world as Bruce Jenner came out as a transgender woman in April 2015. – See more bio…