Calista Flockhart's marriage, her husband's accident and her past relationships!
Calista Flockhart is an American actress. She is the star of Fox's Ally McBeal. She has also gained fame for being the focal point of Hollywood's obsession with being thin. Calista also has the aforementioned successful Broadway career and a string of movies.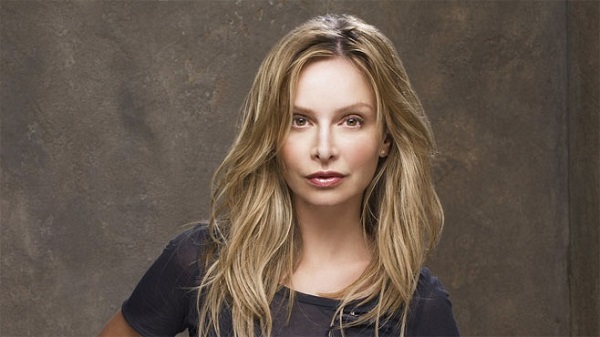 Calista Flockhart's Marriage
If some of you don't know the Hollywood cutie is married then yes! she is. She is married to her longtime boyfriend, Harrison Ford. To be specific they have been together for almost 8 years before they tied the knot.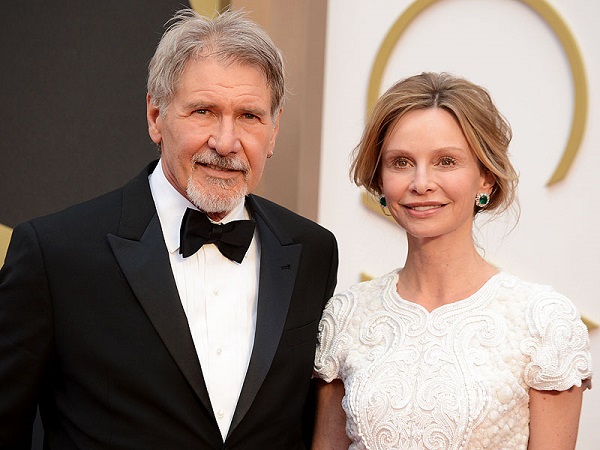 Ford surprised Flockhart with a Valentine's Day proposal in 2009. They were married in New Mexico, where the actor was filming Cowboys and Aliens. Later, The state's governor and former presidential candidate Bill Richardson performed the wedding which was held at the Governor's Mansion in Santa Fe.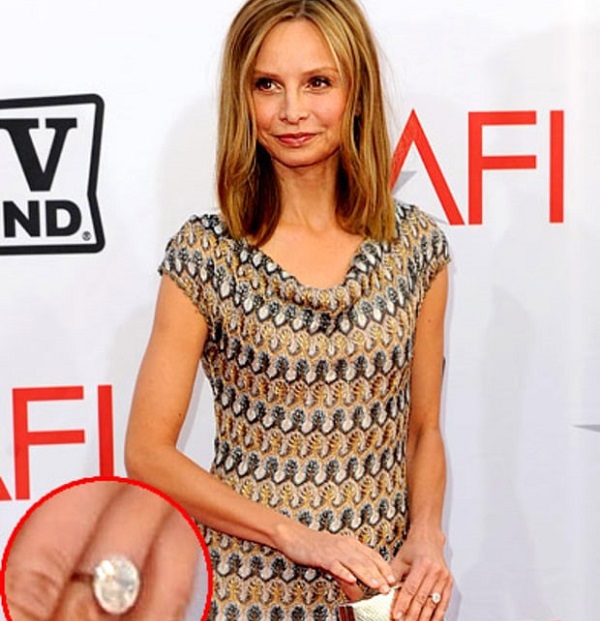 Richardson officiated under the legal supervision of New Mexico's Chief Justice, Charles W. Daniels, who officially declared the celebrity couple legally wed. Gov. Richardson and his wife, Barbara, are friends of the couple and acted as the witnesses. The couple's son Liam, 9 and the Governor's official counsel were also present on the occasion.
The couple had met at the 2002 'Golden Globes' function and began dating. Liam is being now raised by both of them. Flockhart had adopted Liam in 2001.  This the third marriage of Ford, 67 who has four grown children previously. For Calista, this is her first marriage.
Flockhart's previous relations
There have been rumors about Calista and Robert Downer Jr being together but it was just that he had developed the crush on his Ally McBeal screen girlfriend Calista Flockhart.
The singer and actor Jon Von Jovi and Calista Flockhart were dating back in 1997 to 2002. They played in the show together in which Jon played Victor Morrison, the handyman love interest to Flockhart's Ally in the iconic show's fifth and final season which sparked the love interest in both which lasted up to 5 years.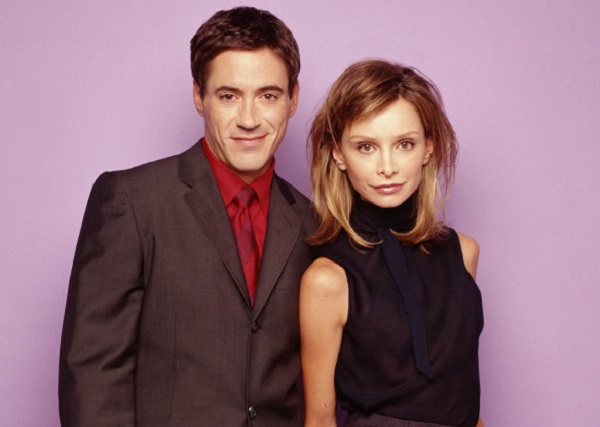 There were rumors about David E. Kelley and Calista Flockhart which seems to be true because they had an encounter with each other. We don't have much information about two.
Due to her elegance, she was often linked with many men and Sam Mendes was also one of them. They were rumored to be together back in 1999 but since we lack the information we can't say if it was true or not.
Although she was rumored to be with many men with certainty we can only say that she has been in past relations with Jon Von Jovi and recently with the guy who she married, Harrison Ford.
Accident of her Spouse
Harrison had an accident when he crashed a World War II-era airplane in Santa Monica. He is said to be now recuperating. Calista reportedly took their teenage son, Liam, to school Friday morning and then headed back to the hospital.
"She looked concerned and stayed with Harrison until late last night,"
the mag's source said.
"The injuries sustained are not life-threatening,"
The rep told Los Angeles Times in a statement. According to Gossip Cop, Ford suffered a broken ankle and broken pelvis.
Son Ben Ford was also quick to be with his dad in the ER, tweeting out Thursday,
"At the hospital. Dad is ok. Battered, but ok! He is every bit the man you would think he is. He is an incredibly strong man."
Who is Calista Flockhart?
Calista Flockhart is an award-winning American actress who is best known for her role in 'Ally McBeal' as Ally McBeal, in 'Brothers & Sisters' as Kitty Walker, in 'Fragile' as Amy Nicholls and in 'A Midsummer Night's Dream' as Helena. See more bio…