'Called me a venomous snake'-Julia Haart on her Divorce with Silvio Scaglia, $850,000 lawsuit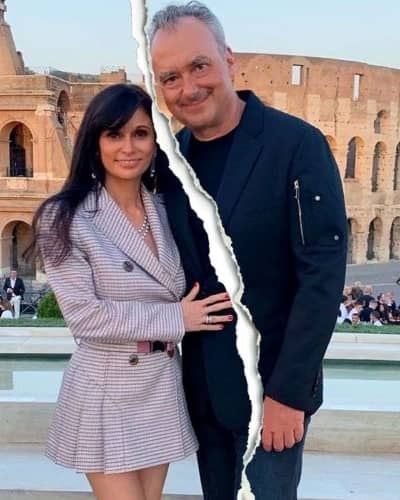 The 51-year-old Netflix star Julia Haart married the 63-year-old entrepreneur Silvio Scaglia Haart.
The couple married in 2019 and is now on the point to end their relationship.
She was fired from her job and divorced from her husband on the same day.
After being fired from the Elite World group, she filed for divorce on Feb 9, 2022.
Silvio now alleged that Julia has used $850,000 inappropriately from the Company's Fund. 
---
Another Haart family split, on February 9, My Unorthodox Life star Julia Haart filed a divorce against her husband Silvio Scaglia Haart.
Previously, her elder daughter Batsheva Haart divorced her husband Ben Weinstein in Nov 2021.
Julia Haart told the press about her divorce from Silvio,
"He has routinely berated me, calling me 'a venomous snake,' a 'monster' and a 'liar,' in the presence of third parties and at times, my children."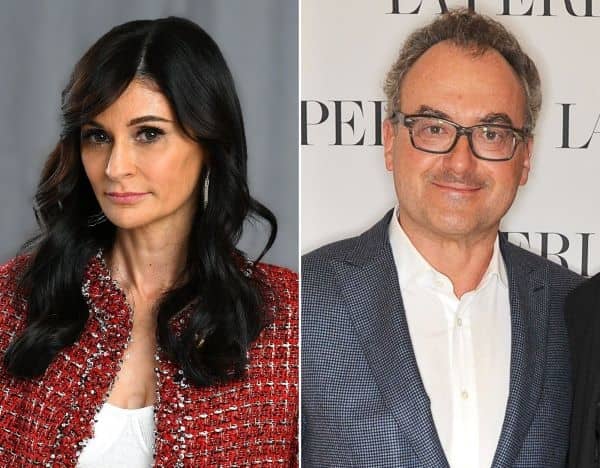 More about the Divorce
Julia's attorney, Marty Singer, tells E! News on Friday, Feb. 11, that the claims in the lawsuit "are not based in fact" and the account in question "is a jointly owned account."
The attorney added that Julia has filed an action in the Delaware Court of Chancery to address her termination from the company.
On the complaint, it was mentioned that Julia illegally transfer the sum of $850,000 to another account, she controls on Feb 8. She was then dismissed from the Ceo of Elite World Group. Against the lawsuit, Silvia mailed his wife Julia that she misused Freedom Holding's money.
Silvio claimed that Haart withdrew more than the $250,000 limit and used the account for mortgage payments and living expenses.
Also added,
"targets which led to your appointment as CEO have not been met and that no visible progress was made in that direction, despite almost $50M costs incurred in the effort."
Us Weekly first confirmed that Julia filed a divorce against her entrepreneur husband after being dismissed from The post of CEO of Elite World Group, a leading modeling agency. After a few days, Page Six reported that Julia submitted a petition for a restraining order against her husband, the Fastweb founder, Silvio.
Rumors about the split in December
There was a similar rumor that Julia and Silvio were having a divorce in December 2021. Later, she explained that her relationship with Scaglia had its ups and downs, even before they ever dated:
"The first year of our interaction was me yelling at him. I was horrible to him. But I had a lot of respect for him. As sheltered as my life had been, his life had been the diametric opposite. He'd been everywhere. He'd seen everything. And when I yelled at him, he took it like a man. That made me happy."
How did Julia meet Silvio?
Julia Haart met her businessman husband, Silvio when they were both working for La Perla. At the time, Julia was the creative director and Scaglia was the CEO of La Perla. After marrying Silvia in 2019, Julia became the CEO and co-owner of Elite World Group, which Scaglia purchased in 2011.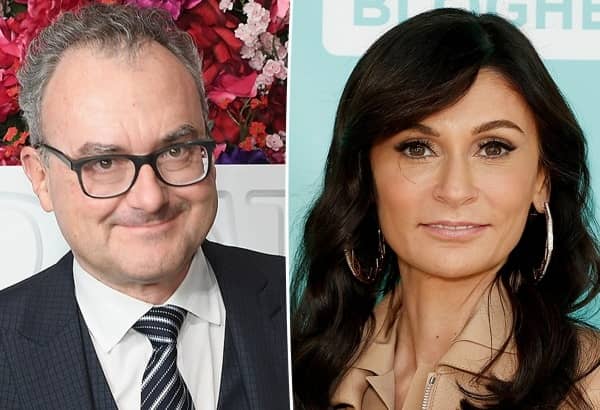 Her previous marriage
Julia Haart married Yosef Hendler, a yeshiva student when she was 19. Unfortunately, the marriage did not work out and they divorced. In her first marriage, she was a housewife and mother of her four children, Batsheva, 28, Shlomo, 26, Miriam, 21, and Aron, 15.
My Orthodox Life
Julia and her four kids were featured in season 1 of My Unorthodox Life. The show included Julia's fashion ventures and her former journey of the ultra-Orthodox Jewish community. She explained how it was prohibited to access media, Internet, television, and radio as a part of the community.
Until I Felt that I have accomplished something,I didn't want people to know about my past. Because I didn't want what was done to me to define me, I wanted what I have done to define me.
Also, Read more about Is Tommy Dorfman's husband Peter Zurkuhlen really filed for divorce; 'redefine our relationship as friends'