Calvin Klein Mother's Day Campaign on Pregnant Transman Gets Backlashes on Instagram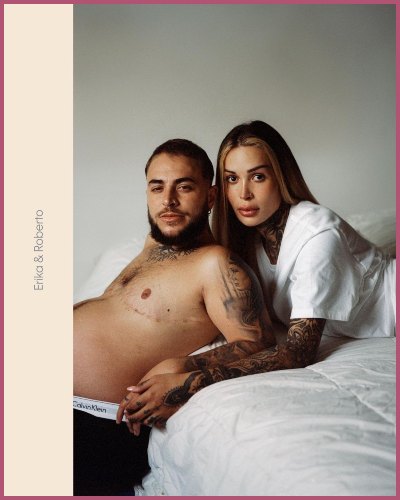 The Mother's day post of Calvin Klein is getting many backlashes after featuring a pregnant transman.
This Mother's day, the famous clothing brand Calvin Klein wished all the women and mothers all over the world. 
Breaking all the gender stereotypes, the brand brought a unique concept that received many backlashes along with few supporters.
---
Calvin Klein went through backlashing and hate comments while posting Happy Mothers day. This year Calvin Klein prioritize the tagline by posting on a pregnant man.
"We can reproduce biologically from our hearts… Our place is to  love and to be loved"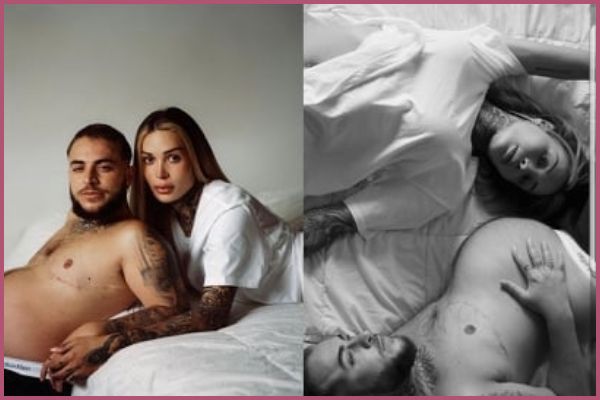 Calvin Klein- Instagram Post on Mothers day
The Instagram post of Calvin Klein on Mother's day included a lengthy caption with a message,
"Today, in support of women and mothers all over the world, we're spotlighting the realities of new families."
Also, the brand Calvin Klein introduced the parent's realities in the post. In addition, the ones featured in the posts were,
"Kylie Wentzel is a South African painter and mother to Wild. Erika Fernandes and Roberto Bete are expecting parents from Brazil. Roberto is due to give birth to his and Erika's son Noah any day now. Venedaa Carter is a prominent fashion consultant. Her family is Bobbi and Weston."
View this post on Instagram
Also, Read Kendall Jenner Facing Backlash Over 818 Tequila Ad Campaign In Mexico!
Instagram Backlashes on the brand new concept of Mother
Many comments on the Instagram posts about blocking Calvin Klein, and backlashing it some other way popped up.
 "Will NEVER purchase another product from you again. Thank you."
Someone wrote addressing the brand post,
 "Meanwhile your clothing and products are made in countries where people in the lgbtq community would be punished or killed by the laws they uphold. This is Nothing more than virtue signaling and furthering an already horrific divide in our country."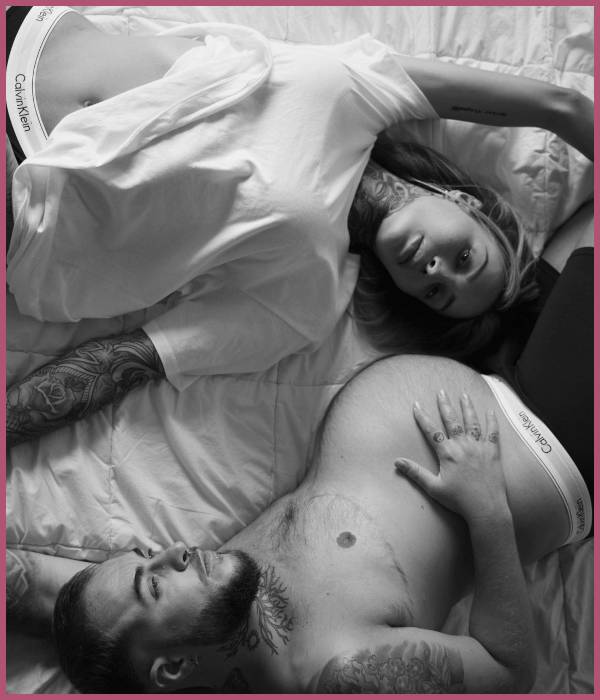 Comments on Calvin Klein also related to blocking the brand and labor work as well writing,
We knew this brand was twisted when they were linked to Uyghur slave labor.
The opinion of the brand was also counter questioned,
So you are intolerant of any opinion but yours and at the same time expect tolerance and inclusiveness from others. 
As expected comments were mostly relating to men's pregnancy and confusion,
Men cannot get pregnant. How is it that you say that they can and do these things but no man should ever step into a conversation about a woman's uterus? Y'all confuse me daily.
Also, Read Know the latest on Lorde's 'autoimmune' controversy! Social media backlashes, apologies, and more!
Roberto Bete Trans Pregnancy Controversy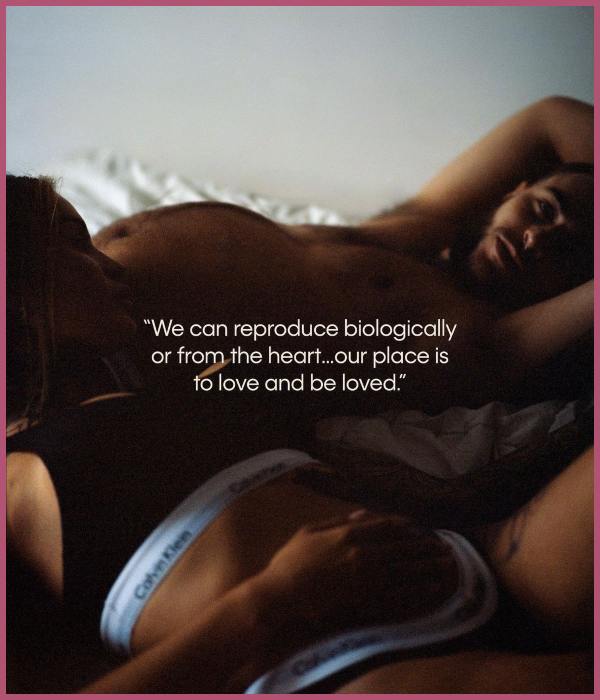 Roberto, a pregnant transgender man who stars in the new Calvin Klein ad campaign was expecting the birth of his son Noah. The pregnancy of Erika Feeh and Roberto Bete hit a social media controversy and debate on can men get pregnant.
Well, Roberto is a Brazilian transgender reality TV star featured in Calvin Klein who transitioned from female to male. He did a mastectomy on May 11, 2019, and later gave birth to a son while posting a photo of the baby's feet on May 11, 2022, captioning,
"After 12 hours of labor, the most severe pain I have ever known, it came!"
Also, Read Meet the First Black Transgender Model Emira D Spain who works with Victoria's Secret