What is brewing between Camilla Parker Bowles and Meghan Markle? Are the Royal family and palace aides worried?
The Royal family of UK has seen many shades, of problems. With the coming in of the America-bred Meghan Markle into their family after her wedding to Prince Harry, certain problems have intensified. Meghan's demanding nature and her increasing closeness to her step-mother-in-law, the Duchess of Cornwall, Camilla Parker Bowles is disturbing.
Meghan Markle-her difficult nature
Meghan has been accused of been demanding and difficult. Some palace aides, have also called her fame-hungry. She is obsessed with her baby bump and can be seen gently holding it with her left hand or clasping it with both hands. She also talks to it sometimes.
Prince Harry sides her most of the time even when her demands are illegitimate. Harry's staff feel that he has become 'high maintenance' ever since Meghan came into his life and the Royal household.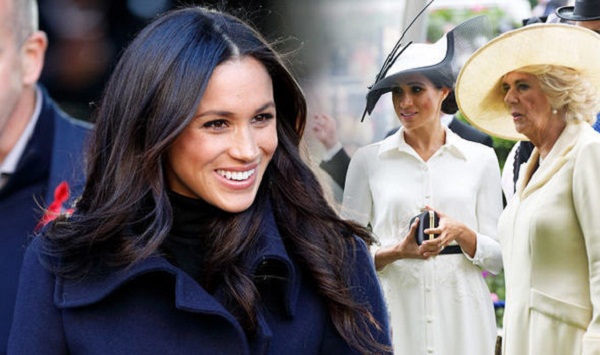 The closeness between Camilla and Meghan Markle
Camilla and Meghan met when they met at the Royal Ascot where Meghan joined Queen Elizabeth II and several other members of the royal family for the annual horse racing event. It was also the one-month wedding anniversary of Meghan and Prince Harry. There is a picture of the two royal wives-Camilla and Meghan talking to each other. It was considered a friendly banter but as time has gone by, it appears that it was not. Camilla seems to be securing Meghan as her firm ally in the Windsor family.
It looks like Camilla has won over Meghan with her charms. She might be poisoning Meghan against the other Royals. It is learned that the two have regular one-to-one talks.
The common styles and fashion of Camilla  and Meghan
Camilla and Meghan share a lot of style tips. They can also be seen carrying similar accessories. Both had similar green leather DeMellier London bags worth $ 540.
An insider revealed :
"Camilla adores Meghan's style and they've been getting together to discuss everything from clothes to the causes they support,"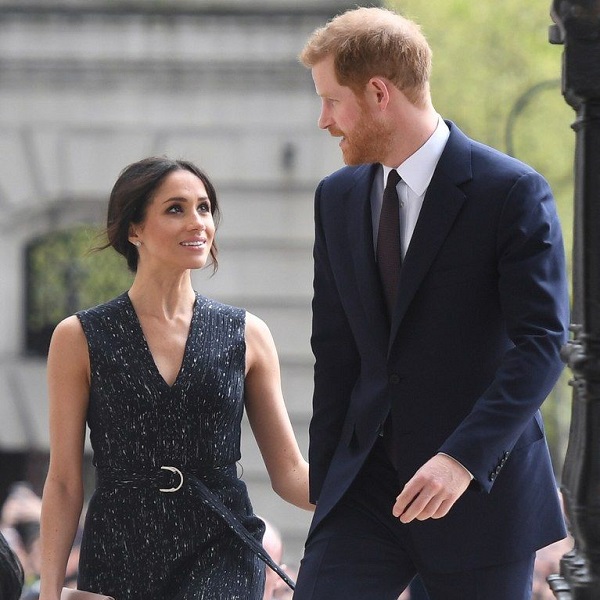 The royal aide continued:
"But everyone at the palace knows Camilla can be incredibly manipulative, and you can be sure there's more to this than her wanting to make Meghan feel comfortable among the royals. Camilla would want to make her an ally for all her nasty schemes!"
The worries of the royal aides
Her staff is worried about the family. A royal insider said:
"The last thing Meghan needs to do is align herself with Camilla,"

"Someone needs to talk some sense into her – before it's too late!"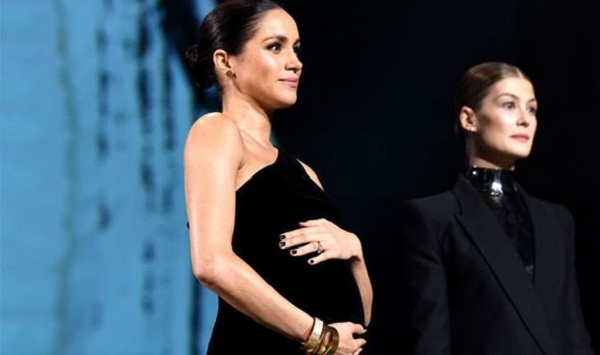 Short Bio on Meghan Markle
Meghan Markle is an actress and humanitarian who hails from America. She gained a lot of popularity and fame for playing the role of Rachel Zane in the popular legal drama series called Suits.
Also, she earned a special mention for appearing as Amy Jessup in the sci-fi thriller movie named Fringe.
Furthermore, she was an ambassador for World Vision Canada working together with the United Nations Entity for Gender Equality and the Empowerment of Women. More Bio…
Source: Now to love