Insight on Camron Robertson and Emma Bell's married life! What did Camron say on Donald Trump's Covid-19 positive test?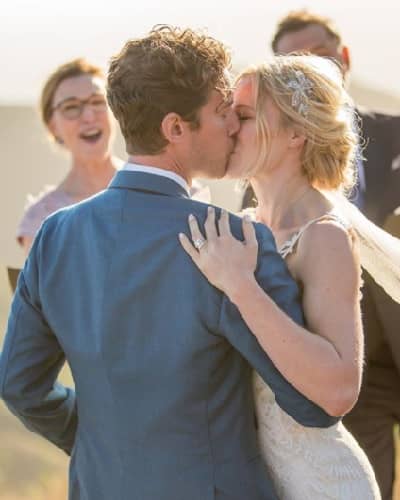 Camron Robertson is an American actor known for working in Absentia, Different Flowers, and Invoking 5.
Robertson is known for being the husband of American actress Emma Bell.
---
Camron Robertson and Emma Bell married life
Camron Robertson and Emma Bell walked down the aisle on 6th October 2018. Their wedding was held on a mountaintop overlooking Pfeiffer Beach in Big Sur, California.
Emma revealed,
"He took me to a friend's birthday on an estate overlooking Pfeiffer beach when we were very new and I fell in love. Four years later we were able to vow our forevers to each other in front of our closest friends and family at the very same spot with the sun setting over the rolling waves of the Pacific,"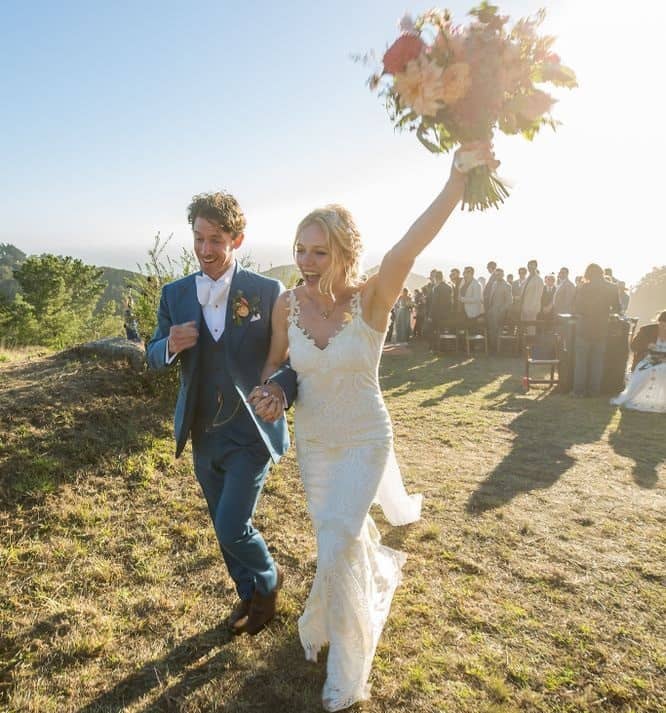 Emma wore a fitted-lace Claire Pettibone gown with a veil. Camron rocked his blue suit. Their wedding was officiated by Emma's costar Brenda Strong.
They served whole roasted lamb, fresh salmon, and stuffed delicata squash on vintage stemware, plates, and cutlery from Robertson's Antiques.
More on their relationship
At their reception, they danced to Ben Fold's song The Luckiest while many of their friends performed songs and poems. The couple celebrated their 2nd marriage anniversary on 6th October 2020.
He shared a picture of pregnant Emma on a beach and thanked her for loving him. Likewise, Emma shared a picture from their wedding where they are sharing a kiss.
She wrote,
"Two years ago today this gorgeous soul agreed to be my husband. I write this while he is currently using a sous vide in our hotel bathroom to make us poached eggs with a salsa verde sauce because he knows I'm freaked by going out to public restaurants during this weird pandemic." 
At present, Camron and Emma are expecting their first child together. The couple is going to have a baby daughter in the coming November.
Roberston posted a picture of his pregnant wife on 6th August and said that he loves both of his girls. They first revealed the news of pregnancy on 9th July 2020. They announced the gender as well.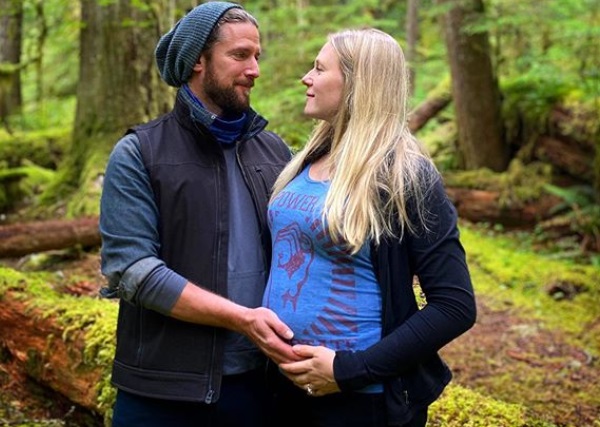 Also read Katherine Webb And Her Husband AJ McCarron Is Pregnant With Their Third Baby; Know About Her Married Life And Their Other Children!
Camron's Instagram post on Donald Trump
Camron Robertson shared an Instagram post on 3rd October 2020. It was regarding President Donald Trump's Covid-19 positive results. Camron shared the photo from a new channel that announced Trump and the first lady tested positive forCovid-19. He captioned it,
"The Great Orange A**hole finally got Covid 19! Who needs masks? I thought Hydroxycholorquine and incessant lying make him impervious!?"
Camron has been promoting wearing a mask to his followers.
How much is the net worth of Camron Robertson?
Camron Robertson has an estimated net worth of $500 thousand. He has worked in Photobooth, Invoking 5, Duder, Different Flowers, Scratch, Doris, Absentia, and Donna James & Gary. 
His wife Emma Bell has an estimated net worth of $3 million. Emma has appeared in films like The Argument, Why?, Between the Pines, Deviant Love, Plus One, A Quiet Passion, See You in Valhalla, Life Inside Out, Breaking Wind, Final Destination, Hatchet II, Frozen, Death in Love, The Favor and more.
His TV series work includes in NCIS, Lucifer, Designated Survivor, Rizzoli & Isles, American Horror Story: Roanoke, Law & Order: Special Victims Unit, Dallas, Arrow, CSI: Miami, Supernatural, Dollhouse, Ghost Whisperer, The Bedford Diaries, and more.
Also read Insight on the happily married life of Paige O'Brien and Josh Peck! Know about her early life, children, net worth, social media, biography
Short bio on Emma Bell
Emma Bell is an American actress who is famous for her role in the films 'Frozen' in 2010, and 'Final Destination 5' in 2011.
She is also popular for playing Amy in the first season of 'The Walking Dead' in 2010, and Emma Judith Ryland Brown on the TNT drama series 'Dallas' from 2013 to 2014. Read more bio…