"If I can see it, dammit, I know you can see it"-Totally blind world's most famous musician Stevie Wonder joins the US peaceful protest against social oppression of the people of color!
Even Stevie Wonder can 'see' it!
American footballer Colin Kaepernick and the NFL have started a respectful and peaceful way of protesting against the social oppression which is rampant in the US against the people of color. They do not stand but instead kneel down on one leg when the national anthem is being played. This mode of protest is entering the cultural and art field as well.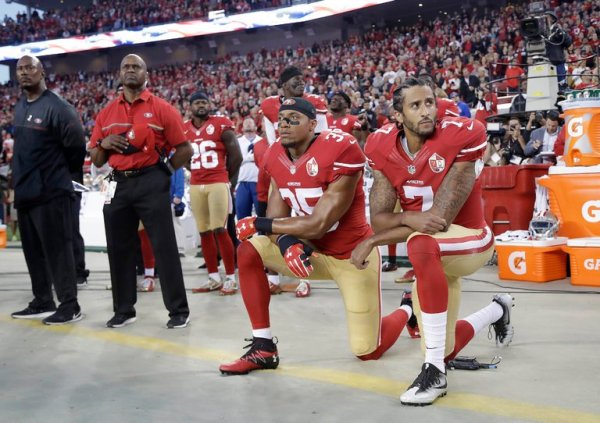 Stevie Wonder, America's most renowned singer used his stage to show his solidarity to the NFL and lend his support against the prejudice which is fast sweeping in the US against the colored-class.
Stevie Wonder's gesture of camaraderie
On 23 September 2017 at the Global Citizen Festival in Central Park, midway between his concert, Stevie Wonder stopped his song the 1973s hit 'Living for the City' and this was followed by a small skit in which a 'dark' man who has arrived in the NY City is promptly arrested while crossing a street for no fault and sentenced to 10 years in prison.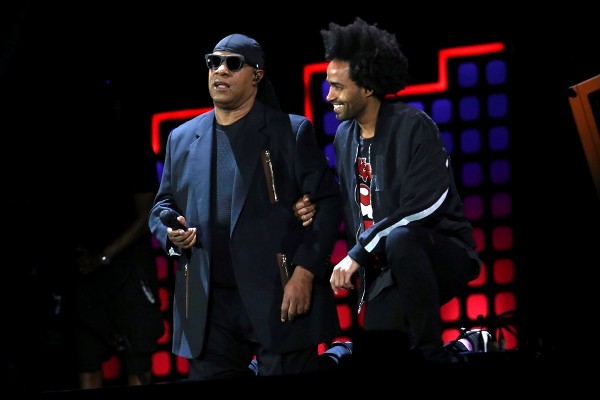 After this skit, Stevie Wonder, 67 entered the stage and with the help of his son Kwame Morris kneeled down on both his legs. He said that one was for America and one for the world. He repeated this with Dave Matthews band during the next day concert held in Charlottesville, Virginia. The money raised would be used for the victims of the recent violence. During the Charlottesville concert, Stevie Wonder gave a very heart-rending statement. He said:
"If I can see it, dammit, I know you can see it."
Stevie Wonder is one of the first to introduce Colin's and NFL's gesture into the world of music and quietly express his anguish at the racist happenings in the US.
The child prodigy called Stevie Wonder
Stevie Wonder was born as Stevland Hardaway Judkins on 13 May 1950 in Saginaw, Michigan the USA. He is a musician, singer, songwriter, record producer, and plays multiple instruments. He has commercial as well as critical success. He is a former child prodigy who made his recording debut at the age of 11 years. His hit songs pervade the different generations. His career spans nearly 6 decades and his famous songs include 'Superstition',  'You Are the Sunshine of My Life', 'Higher Ground', 'Boogie on Reggae Woman', 'Sir Duke', 'I Just Called to Say I Love You', 'Part-time lover', and 'I Wish'.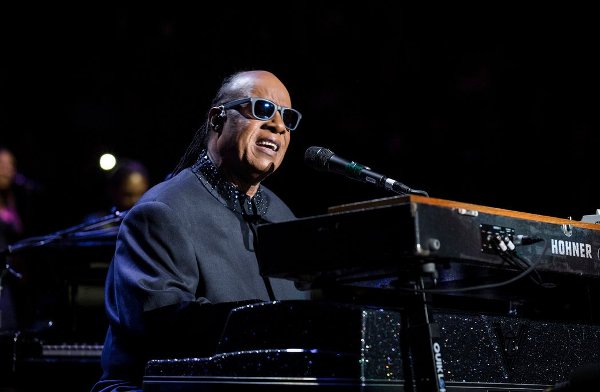 Stevie has earned 25 Grammy Awards, and the Grammy Lifetime Achievement Award. His name was inducted in 1989 into the Rock and Roll Hall of Fame. He is also a recipient of the Library of Congress' Gershwin Prize for Popular Song.
Stevie was born six weeks before the due date of delivery. Due to his prematurity, Stevie as a newborn was placed in a 'neonatal incubator' and provided oxygen in order to save his life. The excess of oxygen led to the blood vessels in his both retinae to proliferate and grow into the retina and lead to his blindness. The condition is called 'Retinopathy of Prematurity' Stevie Wonder is 'born blind'. But he did not let his visual handicap come in the way of his thirst for music and fame.
He started participating in the church choir in Detroit, Michigan, and self-practiced and learned how to play various instruments such as piano, drums, harmonica and the like! He is a paragon for all those who think that their handicap would come in their way of learning and achievement in this World! We salute this great and gifted musician and his sensitivity and consideration for all!