Canadian actor Ryan Gosling's daughters think that he is an astronaut and works on the Moon!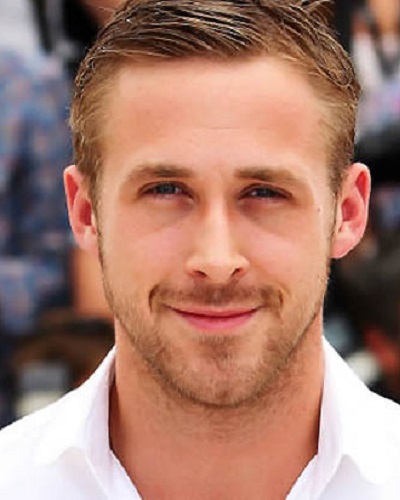 Canadian actor Ryan Gosling is currently shooting for his next movie called First Man in which he portrays the character of Neil Armstrong who was the first man to land on the moon
And guess what? His daughters Amada and Esmeralda think that he works on the moon
---
Ryan Gosling and his daughters and what they think of his job?
Ryan Gosling has two beautiful little daughters with Eva Mendes. The kids are Amada Lee, 6 and Esmeralda Amada, 8.
His daughters saw him shoot for the new upcoming film called First Man in which Ryan Gosling would be seen playing the role of Neil Armstrong who was the first man to land on the Moon.
The little children got the idea that their father works on the Moon and thought that his day job is outside of this world.
Ryan disclosed this when he came on the show Jimmy Kimmel Live this Wednesday. Ryan, 41 said:
"They came to set," the "Blade Runner 2049"
The father continued:
"They came on this day where I was shooting a launch scene, so I was in the spacesuit and pretending to launch. I think they think I'm an astronaut now. My oldest said the other day – she pointed to the moon – she was like, 'That's where you work, right?'"
Eva Mendes reveals…
In September 2018, mother Eva Mendes has told Entertainment Tonight:
"They loved it, and they now think Poppy (father) is an astronaut. We haven't corrected them yet,"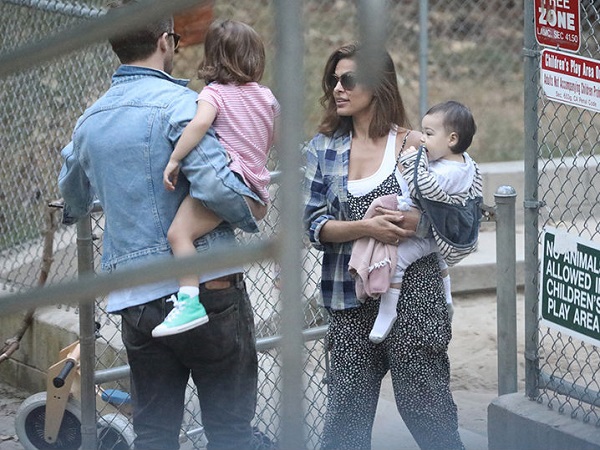 Both Eva and Ryan have let the daughters be in their misunderstanding since they love and like it so much that their dad is working on the moon. Maybe later the parents would reveal all when the girls are a bit grown up.
Ryan Gosling and Eva Mendes and their relationship
Ryan and Eva began dating in September 2011 when both were working together on the film The Place Beyond the Pines. The couple shares two daughters.
The eldest is Esmeralda Amada Gosling and she was born on 12 September 2014. The younger one is Amada Lee Gosling and she was born on 29 April 2016. They are in marital bliss and living happily.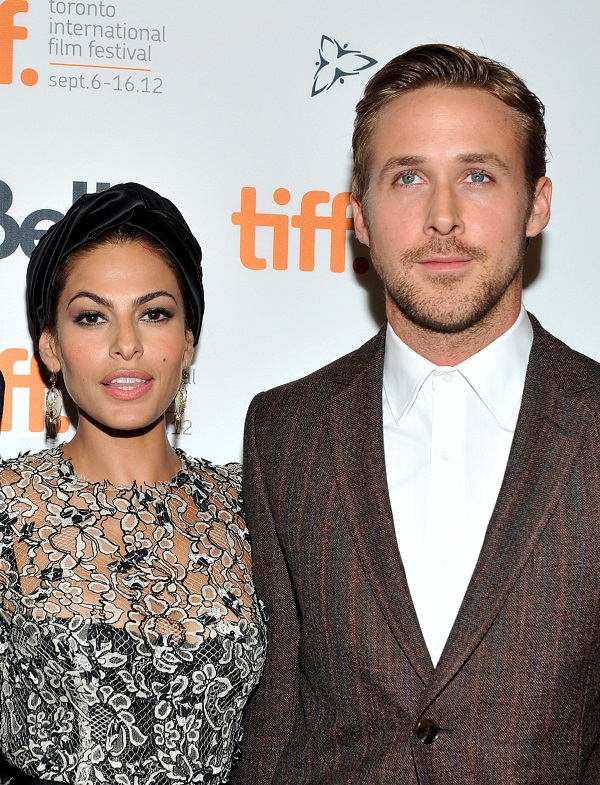 Ryan Gosling and his previous romantic involvements
Ryan Gosling is not only an actor but also a musician. He was in a couple of relationships before he decided to get engaged, marry, and settle down with Eva.
From 2002 to 2003, Ryan was dating his co-star in the film Murder by Numbers. However, they split soon after the film got completed.
He then entered into a relationship with his co-star in The Notebook Canadian actress Rachel McAdams and the couple was steady from mid-2005 to mid-2007.
They split and again reunited in 2008 only to separate permanently. After three years, Ryan began dating Eva Mendes.
Short Bio on Ryan Gosling
Ryan Gosling is a Canadian actor and musician. He is widely known for his roles as Noah Calhoun in the 2004 hit movie The Notebook and as Dan Dunnein in the film Half Nelson (2006).
He is also famous for his roles in the movies Lars and the Real Girl (2007), Blue Valentine (2010), and The Big Short(2015).
Gosling recently appeared in the movie La La Land as Sebastian Wilder. For his role in them, he won the "GoldenGlobe Awards for Best Actor – Motion Picture Musical or Comedy".
Ryan has a rock band called Dead Man's Bones. His band released their self-titled debut album, Dead Man's Bones in 2009. Gosling is supportive of various social causes.
He has worked with PETA on a campaign to encourage KFC and McDonald's to use improved methods of chicken slaughter in their factories. He has also done other several social works. Through his hard work and talent, he has made a notable spot in the industry. More Bio…
Source: time.com