Candice Swanepoel: with a child! Slamming the Critic for shaming her for breastfeeding….Know more about her Relation (engaged), Career and much more…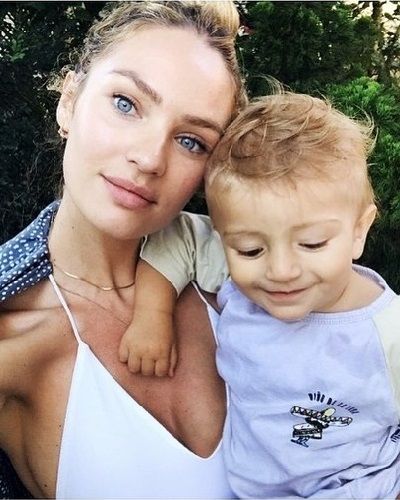 Candice Swanepoel is a South African supermodel.
She came to fame after walking with Victoria's Secret.
She is currently in relation with Hermann Nicolai.
---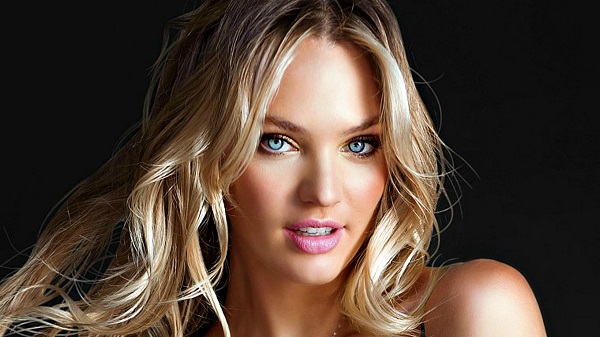 Relationship Status
Victoria's Secret model Candice Swanepoel and Hermann Nicoli are engaged, a source close to the model confirms to PEOPLE.
The South African beauty posted a romantic video on Instagram showing her dance with her longtime boyfriend (and fellow model) Nicoli. She was wearing a massive, sparkling ring on her engagement ring finger.
"Meu Eterno namorado,"
she captioned the video, which roughly translates to "My boyfriend forever" in Nicoli's native Portuguese.
The duo met in Paris when Swanepoel was just 17 years old and have been together for about 10 years.
After being in a relationship with her boyfriend for several years Candice Swanepoel and Hermann Nicolai got engaged in August 2015. When she was 17 she started dating Nicolai.
After a year they two welcomed a son named Anaca in 2016. Swanepoel has had no other relationships that we know. Currently, they are engaged and going to marry soon.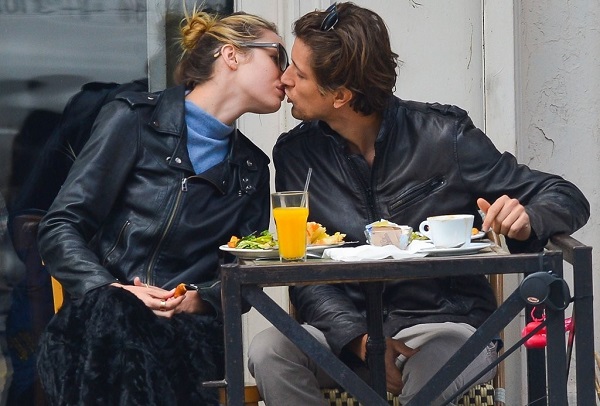 Candice Pregnant with Hermann Nicoli
Candice has a baby with Hermann. On 5 October 2016, she had a baby boy named Anacã. Her announcement of having a baby was unique as well. She uploaded the picture of the distended belly in topless photos on Instagram.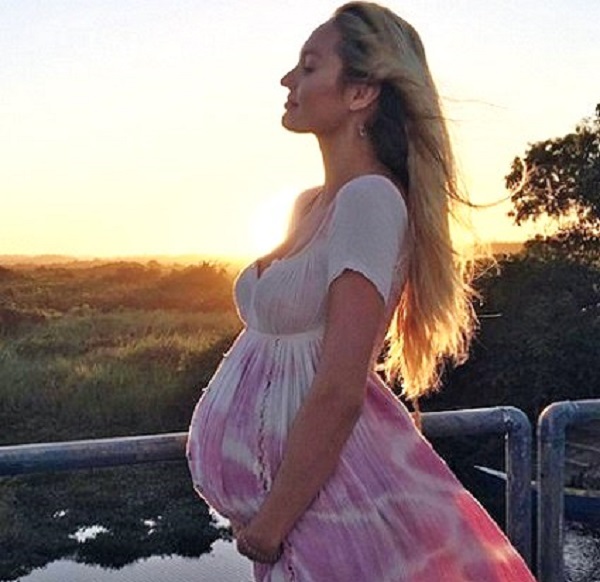 Slamming Critic for Breastfeeding
Supermodel Candice Swanepoel slammed critics who shamed her for breastfeeding in public. She stood against the people who judged her for breastfeeding her son in public.
She shared a lengthy message on Instagram,
"I have been made to feel the need to cover up and somewhat shy to feed my baby in public places but strangely feel nothing for the topless editorials I've done in the name of art..?"
Swanepoel shared a black and white photo of herself breastfeeding her kid, and captioned that some women are "even kicked out of public places for feeding their children."
She continued,
"The world has been desensitized to the sexualization of the breast and to violence on tv…why should it be different when it comes to breastfeeding? Breastfeeding is not sexual it's natural."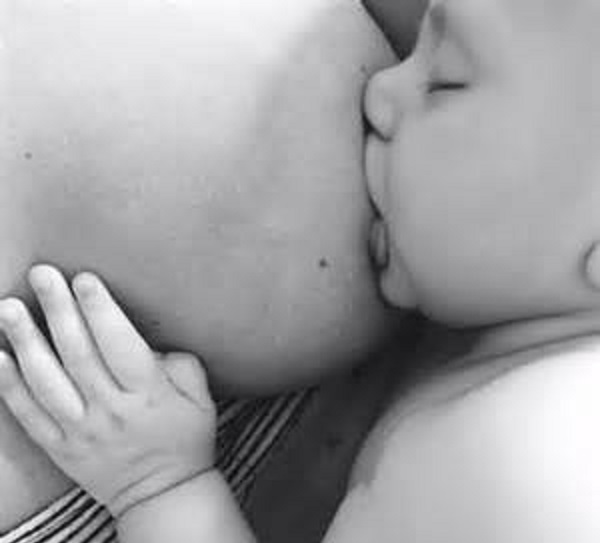 Swanepoel gave birth to her 2-month-old son, Anacã, in October with her boyfriend Hermann Nicoli. She is now engaged to her Brazilian fiancé Hermann Nicoli.
She then wrote,
"Those who feel it is wrong to feed your child in public need to get educated on the benefits breastfeeding has on mother and child and intern (sic) on society as a whole."
The Victoria's Secret Angel isn't the first female celebrity to speak out on society's sometimes negative views of public breastfeeding.
"It took us a little back because people actually looked at us in a shameful [way], and we were like, 'Oh my God,' because it's so not a sexual act."
And Brazilian model Gisele Bundchen, who tweeted a glam shot of herself getting her makeup done while breastfeeding, was also criticized when she proclaimed that there "should be a worldwide law, in my opinion, that mothers should breastfeed their babies for six months."
You may like to read Is it really true that Brake Griffin and Kendall Jenner has moved on? This seems to be correct somehow as Brake Griffin is spotted with new girlfriend!
Carrer of the Supermodel
Swanepoel has modeled for the covers of different countries' famous magazines which include Australian, Brazilian, Mexican, Korean, Hellenic, Spanish, Portuguese, Japanese and Italian Vogue, Brazilian, British, German and South African Elle, British, South African, Romanian, Mexican and Chinese GQ, Turkish, Spanish, Czech and Argentine Harper's Bazaar, i-D, Lush and Ocean Drive (U.S.).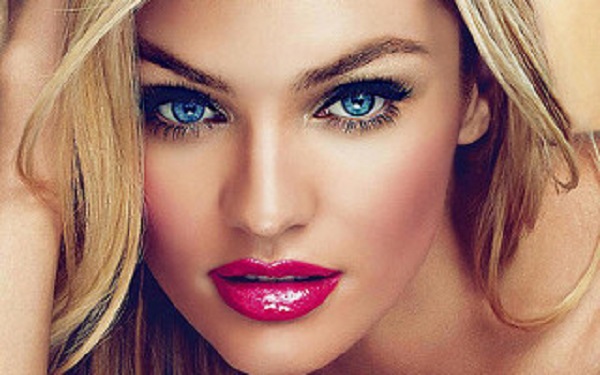 In 2010, Swanepoel became Victoria's Secret Angel. Swanepoel modeled for the Kardashians' 2010 swimwear line. On 12 August 2010, Swanepoel officially spoke about her first Victoria's Secret retail store in Canada, at West Edmonton Mall, Edmonton.
In 2013, she was named the cover model of the coveted Victoria's Secret Swim Catalogue. Swanepoel was chosen to wear the "Fantasy Bra" which is a 10 million dollar bra in the 2013 Victoria's Secret Fashion Show. The $10 million bra was designed by Mouawad and its name is "Royal Fantasy Bra".
The "Royal Fantasy Bra" is the most expensive Fantasy Bra since the 2005 "Sexy Splendor Fantasy Bra" worn by the model, Gisele Bündchen.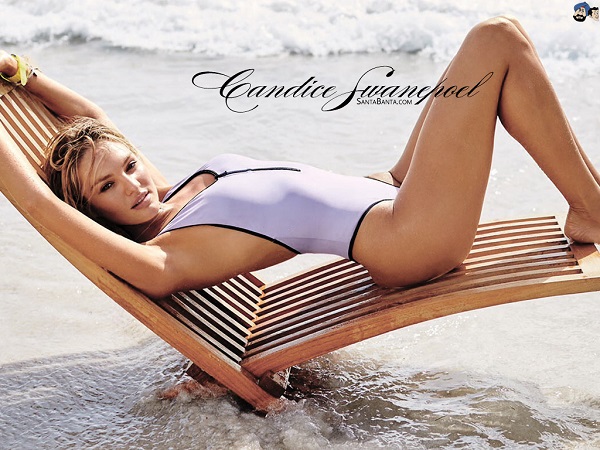 Also read Here Are The Top 10 Jaw Dropping Pictures Of The Finest Photographer Greg Swales!
Short bio on Candice Swanepoel
Candice Swanepoel is a well-known South African supermodel, best known for her work with Victoria's Secret. Candice is a gorgeous woman. Candice came in 10th on the Forbes top-earning model list in 2012. – See more at…