Candid Moments Of The Couple!! Together From The Years, Here Is Some Cute Moments Of Ashton Kutcher and Mila Kunis Which Shows Their Relationship; Click To Watch The Video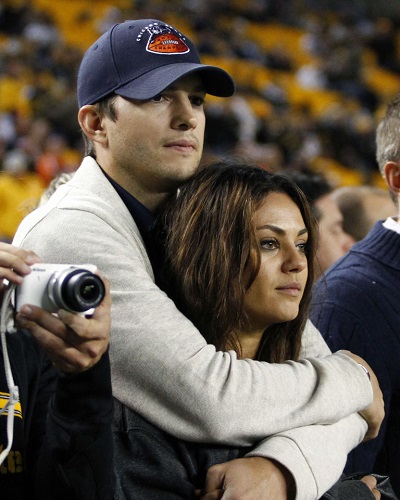 Who says we can't find true love in today's time.
This couple once proved all the myths wrong.
Moreover, they also give serious relationship goals.
For 20 years, Ashton Kutcher and Mila Kunis are walking hand in hand through all the ups and downs of their life.
---
They together shared a screen with the role of love interests for 8 seasons on the hit Fox sitcom. Afterward, they decided to make their pair beside the camera too.
They met on the set and along with the on-screen chemistry, they build an unbreakable relationship off-screen. Here are some cute moments of the couple.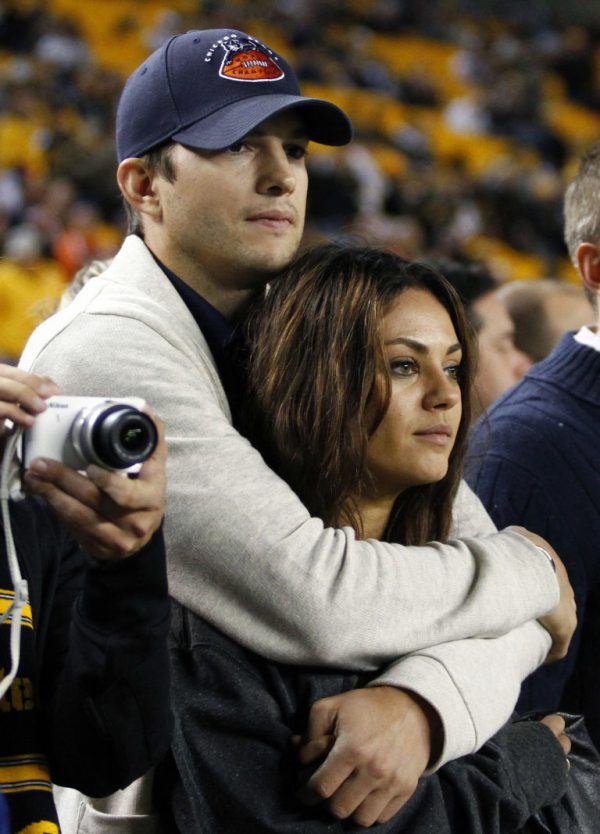 Let's take a sneak peek into their personal lives and find out more about their relationship.
Cute moments of Ashton Kutcher and Mila Kunis
Meeting on the set, working together as a couple, and then turning the onscreen role into offscreen romance, this love story is incredible. Well, with a long time together they also had many cute moments that were captured.
They both openly talk about their relationship with the media. During the interview in July, Kutcher shared the first kiss with Kunis who was only 14 when they first met.
Talking to Howard Stern in the interview he said:
"We've known each other for 20 years. I was 19, she was, like, 14 and I did her chemistry homework for her. I think I was her first kiss, like, on the show. We have our first kiss memorialized on a TV show!"
However, they played love interests on-screen but there was a different story behind the camera. At the time, when the camera stopped rolling, they had strictly idealistic between them. Furthermore, he revealed:
"She thought I was cute! At first I think she thought that I was good looking, and then shortly thereafter, I was just annoying to her, because I was like a big brother. It was like, 'He's annoying, because he's always looking out for my best interest," 
Remembering the past days, Kunis shared her feelings. She revealed things didn't change between the two until a chance run-in at a 2012 awards show.
Kutcher was single at that time. Talking to Stern in July 2016 interview, she shared things about her first attraction towards Kutcher.
Furthermore, she said:
"I see this guy and I see his back and he's really tall. Then he just turns around and it was literally like if we were in a movie, the music would start playing and the violins would go. I think for the first time ever he took my breath away – I was like f—, he's good looking,"
The couple's relationship
Followingly, the duo started dating in 2012. She also confessed much more about the duo.
"We started dating with the idea we're both never going to get married. [Ashton] just got out of a marriage. I got out of a long relationship, was single and having the best time ever. I was totally dating, having a great time, and I was like, 'I'm never getting married.' He's like, 'Great, neither am I!' And we're like shaking hands on it and we're like, 'Life is great!' A year later, we're like, 'Tomorrow, let's get married.
Meanwhile, they tied the knot on July 4, 2015. The duo is blessed with two children daughter Wyatt in October 2014, and son Dimitri in November 2016. As time went moving, their relationship also became deeper and they came close.
 "We can't bulls–t each other. I literally can't lie to him. He can call me out on everything, and I can do the same, because there's nothing about the other person's face that we don't know. We know when they're acting, thus we know when they're lying. Sometimes he'll look at me, be like, 'Really?' And I'm like, 'F–k.'"
Short bio on Ashton Kutcher and Mila Kunis
Iowa-born Ashton Kutcher was born Christopher Ashton Kutcher on February 7, 1978. He possesses American nationality. The talented Ashton is a producer and an actor. Furthermore, he is also an entrepreneur and an investor. Previously, he also modeled in the initial stage of his career. More Bio…
Mila Kunis is an American actress born in the Ukrainian city of Chernivtsi on August 14, 1983. At the age of 7, Kunis immigrated to the United States with her parents, Mark and Elvira, as well as her older brother, Michael, and eventually settled in Los Angeles. More Bio…