Captain USWNT Becky Sauerbrunn talks unequal paychecks and thinks that "healing process" is essential between US men and women players!!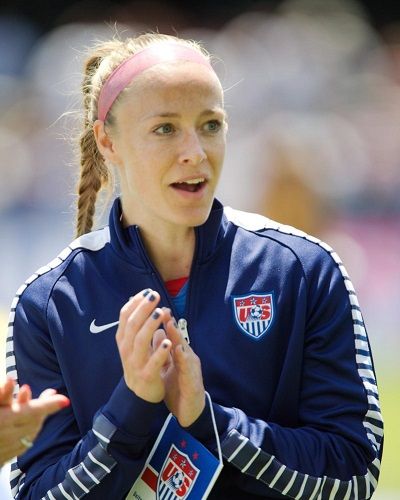 Being a co-captain of the US WNT, Becky Sauerbrunn thinks that there is some problem going on between the USWNT and USMNT.
If we ask any of the US Soccer fans, the perception among the US men and women is not on great terms. Some information regarding this and the opinions of the co-captain, Becky Sauerbrunn are as follows.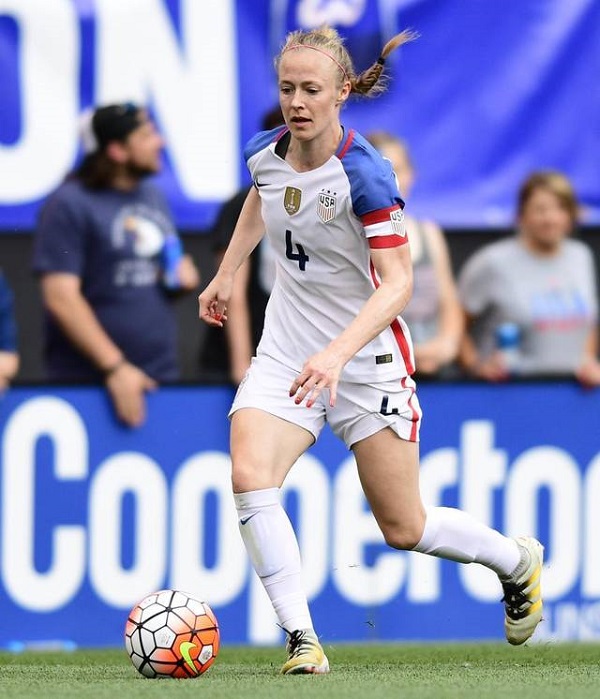 Discrepancies between WNT and MNT
Overseeing the problems created between the Women's National Team and Men's National Team, Becky Sauerbrum thinks that there should be some healing process for the difficulties between the team.
This stems in part from the recent WNT "equal pay for equal play" fight in which Women National Team alleged inequitable treatment by US Soccer when compared to the Men National Team.
It was all a part of their wage discrimination complaint to the Equal Employment Opportunity Commission. It was followed by a lot of discussion on the relative merits of the NTs.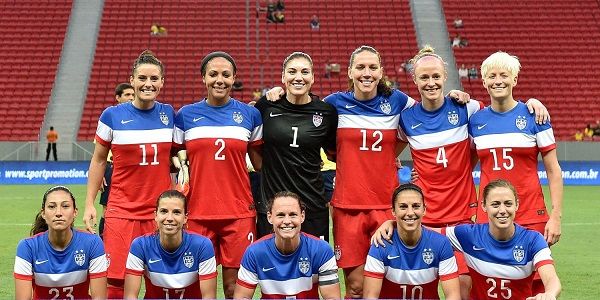 Furthermore, there were some comparisons made by fans and media of who had won a World Cup and who had not, as well as discussions about attendance and revenue and which team was more popular.
In the middle of it all, it seemed as if some MNT players' feelings were hurt.
In the recent US women's national hockey team fight against USA Hockey, the team asked for financial support from their governing body after years of enduring miserable pay conditions. Similarly, in the fight, the US men's hockey team stood in solidarity with the team of women compared to where many MNT players have landed at times concerning women.
You may also like to read The American soccer player Julie Ertz brings USWNT's World Cup trophy home ahead of New York parade
Becky Sauerbrunn's words about the situation
Co-captain of WNT, Becky Sauerbrunn said that she wanted the two senior teams to be unified during the interview on Grant Wahl's Planet Futbol podcast.
New pod: @BeckySauerbrunn on US lineup changes, labor talks, NWSL & how she wants healing between WNT & MNT players https://t.co/TzoH7i7RZ5

— Grant Wahl (@GrantWahl) April 4, 2017
According to Becky Sauerbrunn:
"I think a healing process needs to happen. Like you said, early on it was very much 'the men make more than the women do and they probably aren't as successful'. And I think that set a really bad tone. And I think there's still bad feelings about that, And I think it's really unfortunate and I think it's disheartening because I think if the men did support us, I think that voice, I think the federation would hear that. I think the country would hear that. So I hope there comes a point where we can get together at some point and talk through it…because we love the men. And we know that if they do well, the program does well. They generate a lot of revenue. That money goes back into the program and it benefits everybody. So we wish them best and we certainly hope that they would wish us the best."
Becky Sauerbrunn was hopeful for a better future and relationship between the two senior teams and it seems as if the interview will begin the 'healing process' said by Becky. If the USSF puts more resources into the Women's National Team, it is good for the Men's National Team.
Sauerbrunn noted that increased MNT success supports the federation, which in turn should support every other team under its umbrella. She tried to say that when one team grows stronger, that should help pull along every other team.
Becky Sauerbrunn as a co-captain of WNT
Being a co-captain of WNT, Becky Sauerbrunn explained the difficulties that occur for the team. On the other hand, she didn't even discourage the team but showed the light of inspiration to the team for a better future.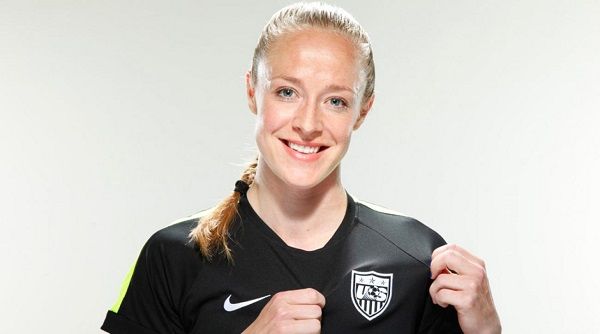 She said that WNT doe does not want to move more towards the men's model of pay. The women's team is not interested to oppose the men's team which is based on call-ups and win bonuses. She continued:
"The problem is that women's soccer is not at the stage yet where our player pool can find our source of security from the NWSL," 
She noted the point that while men's teams make the great bulk of their paychecks from club play, women's soccer development in the US is not quite there yet. However, she implied that the CBA would start the gradual shift towards the development of the new model.
Also read Alex Morgan has given birth to a baby girl with her husband Servando Carrasco!
Short bio on Becky Sauerbrunn
Becky Sauerbrunn is an American Soccer player. She is currently captaining FC Kansas City as a defender.
In addition, she is the co-captain of the United States Women's National Team and she is widely famous for representing the United States in FIFA Women's World Cups as well as Summer Olympics. More bio…