Cara Delevingne Kisses Minke on a Romantic Vacation in Italy!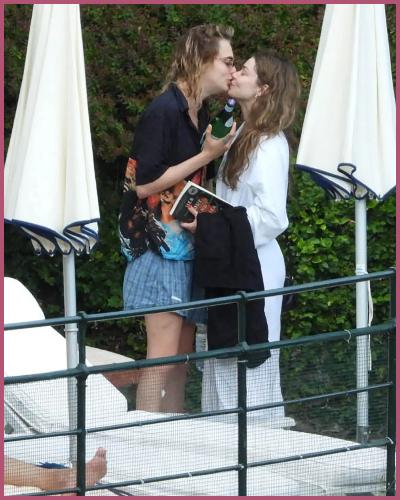 Cara Delevingne and singer Minke were caught sharing a romantic kiss in Portofino, Italy.
It is the town where Kourtney and Travis got married last month.
The model was caught kissing Sienna Miller four months ago.
---
What's up with Cara Delevingne and Minke?
Cara Delevingne and singer Minke are vacationing in Portofino, Italy. The two shared a kiss while there.
Paps clicked the two getting cozy and sharing a kiss or two in the beautiful city which came into the limelight for a famous Kardashian wedding.
The British model was dressed casually in a Bob Marley T-shirt and blue shorts while leaning in to kiss the 31 years old Something Better artist. Minke whose real name is Leah Maon wore a white maxi dress.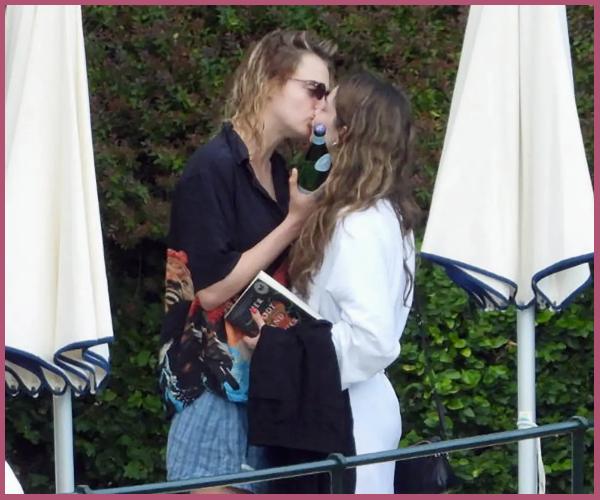 The runway model held a bottle of sparkling water and Minke clutched onto Carmen Maria Machado's book, Her Body and Other Parties.
Four months ago in New York's Temple Bar, Cara, 29 was photographed kissing 21 Bridges actress Sienna Miller.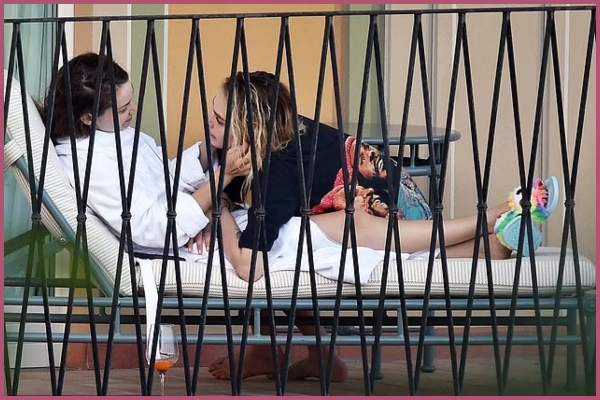 A source said:
"It was like fluid friends. Sienna made out with this tall guy, and then she made out with Cara. It was like a fun night out."
Also, Read Cara Delevingne Can't Keep her Eyes Off Meg Thee Stallion at the Billboard Music Awards!
Cara Delevingne revealed her sexuality
Cara expressed herself as a pansexual in 2022. Later, she said that she felt disgusted by same-sex relationships before exploring her own sexuality.
A year later, the runway pro revealed:
"I grew up in an old-fashioned household and didn't know anyone who was gay and didn't know that was a thing and actually,  think growing up…"

"I wasn't knowledgeable of the fact I was homophobic."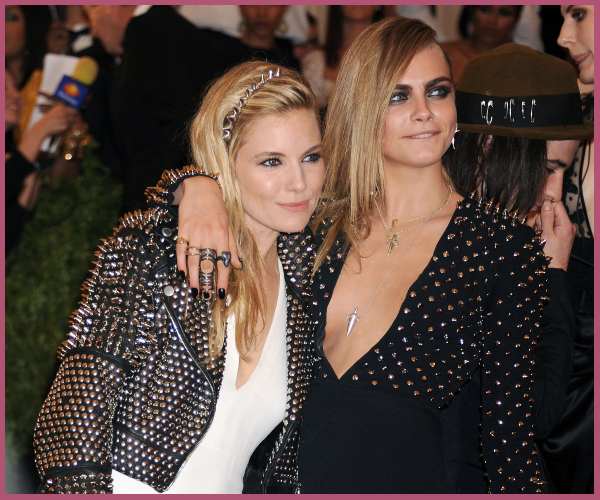 "The idea of being [with] same-sex [partners], I was disgusted by that, in myself. I was like, 'Oh, my God, I would never. That's disgusting, ugh.'"
This ultimately put her to a point where she went into depression and was suicidal.
She said:
"I was so ashamed of ever being that. But, actually, that was the part of me that I love so much and accept."
Delevingne previously dated Ashley Benson and St. Vincent.
Also, Read Lesbian Chrishell Stause Enjoyed Australian Vacation with Beau G Flip!