Cardi B's Husband Offset's Instagram Account Hacked? Jade Shared The Rapper's Juicy DMs!!
Cardi B and Offset are all over the internet and not for so good reason. They took up the limelight after Offset's former fling Jade claimed that she received DM from his verified account. Meanwhile, Cardi B is standing by his side saying that his account was actually hacked.
Cardi B revealed Offset Instagram was hacked
After Offset's ex came up with the claim that he DM'ed Jade from his official account. However, Cardi B stood up his side saying his account was hacked. Jade shared a video where it shows Offset messaging him  'Miss u fr.' 'Fr'. Jade posted then deleted video footage of the DM online captioning it: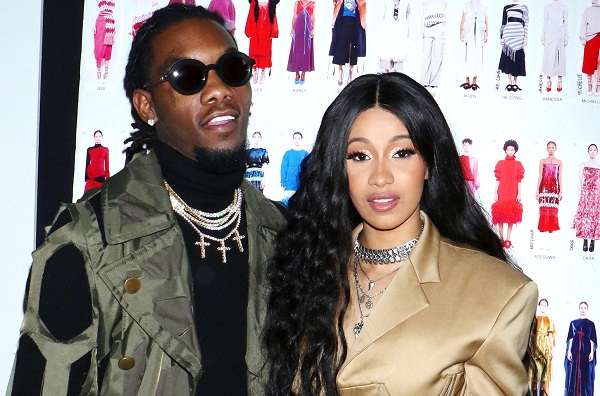 "You wife Cardi B has a OPEN CRIMINAL CASE, why are you writing me you don't respect her ???????? Theirs a lot of s**t I haven't exposed yet, but theirs a time for that."
Jade is also one of the two bartenders who accuse Cardi B that she entourage to attack them in a strip club last year. This happened last year when she suspected that her husband has an affair with Jade.
After the video came to the Internet, Cardi B posted a clip on her Instagram. After Jade posted the video, Cardi B also came up with the video where she mentioned that all of them are sick.
She uploaded a clip where she was in pajama, along with her husband and child, interacting with an assistant. All of them looked frustrated as they were locked out from his Instagram.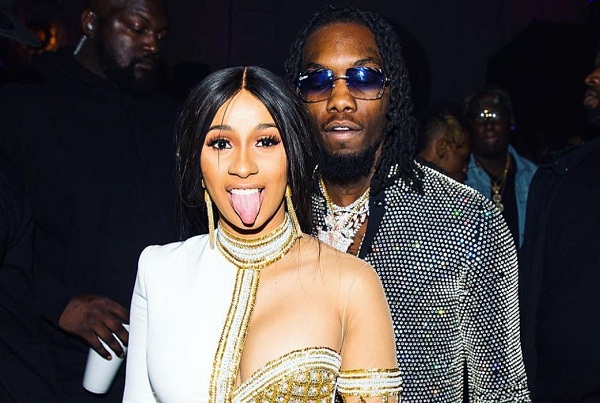 However, the video has been deleted, Cardi B captioned the video saying:
"We look crazy …don't mind us y'all we both sick and just woke up …anyways we not going to entertain bullshit."
She started the video saying that all of them are sick and further in the video she explained:
"Hey guys, so as you can see this guy Instagram has been hacked. You know, babe I know you done some dumb s**t, everybody know he done some dumb s**t, but comeon ni**as ."
In the clip, she also explained that they all as a family had a great weekend and have a very good life going.
However, this is not the first time that Migos rapper Offset has surrounded himself with the cheating rumors. The couple who married in 2017, split up due to his cheating rumors.
You may also read: Cardi B used to drug men and rob them in the past!
Split-up of Cardi B and Offset
On April 7th, Cardi B announced her pregnancy on Saturday Night Live during her performance. On the occasion, she dressed up all white flaunting her baby bump. The duo welcomed their baby girl Kulture on July 10th, 2018.
After a few months of welcoming their baby, Cardi B went up to Instagram explaining that she and Offset would be getting a divorce. Their married life went through the roller coaster ride after Offset's had a cheating allegation with another woman.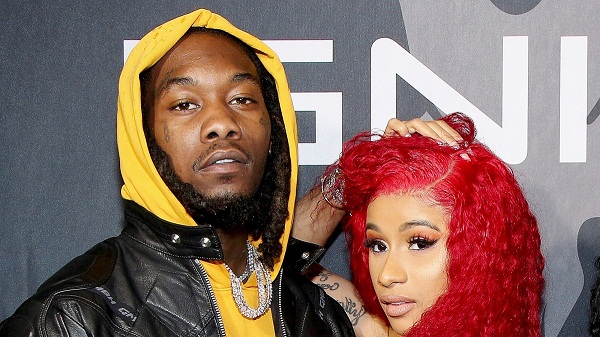 You may also read:- The woman Summer Bunni whom Offset had asked for a threesome!!
More About Cardi B
Cardi B is an American rapper, musician, comedian, and social media personality. She is popular for appearing on the VH1 reality television series Love & Hip Hop New York. Cardi came into the spotlight when she launched her first solo single "Bodak Yellow" which entered the top 10 of the US Billboard Hot 100 chart. See more bio…