Cardi B Confirms Kanye West and Lil Durk in Her New Single!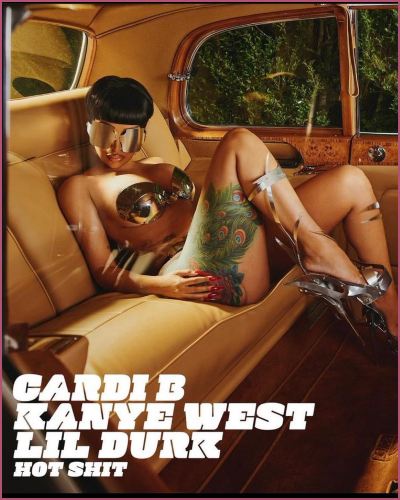 Cardi B released a teaser of her new single Hot Shit.
The rapper announced that Kanye West and Lil Durk will feature in her single soon.
She posted the single's cover art on her social media accounts.
---
Cardi B is teaming up with Kanye West and Lil Durk for a new music
Fans are going gaga over the news of Cardi B joining hands with Kanye West and Lil Durk for something new.
Cardi released a short teaser video for the announcement of her new single Hot Shit which will release on July 1. Interestingly, the new single will also feature Kanye West and Lil Durk.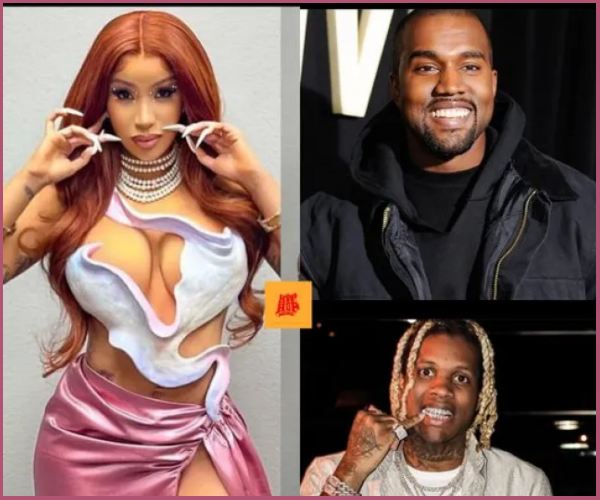 The singer released a new single's cover art where along with her name, the names of two other artists are mentioned as well.
The golden-themed cover photo shows Cardi posing in the back seat of a car sporting a bob hairstyle and adorned with metallic accessories.
Reportedly, Cardi also shared her experience with fans about how she's been working on her single for almost three years. She said:
 "I think this record is actually older than 'WAP.' It is everyone's favorite."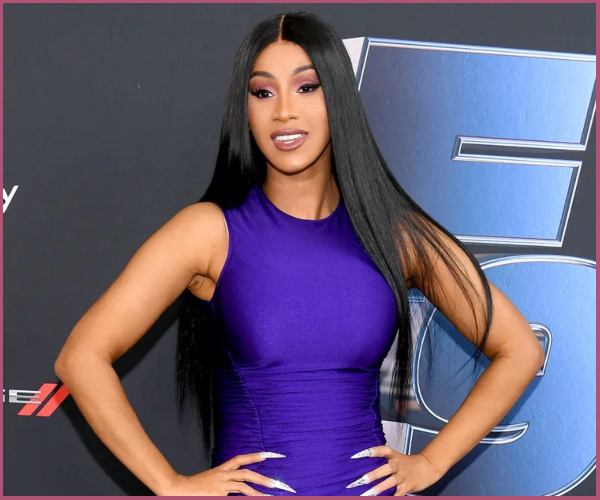 "The record is very masculine too."
The American artist revealed that the song is longer than 3 minutes and also praised Ye and Durk with love for the amazing work they have done on the music.
Also, Read Rapper Cardi B won a Lawsuit Against YouTuber Tasha K For Defamation
Ye and Durk also promoted the new single in their own style
Even on Twitter, she showered love on Lil Durk's promotion of the track.
Durk tweeted:
"Friday we shaking the world I promise," 
Cardi responded to the tweet with:
"Your verse tho," with a string of fire emojis.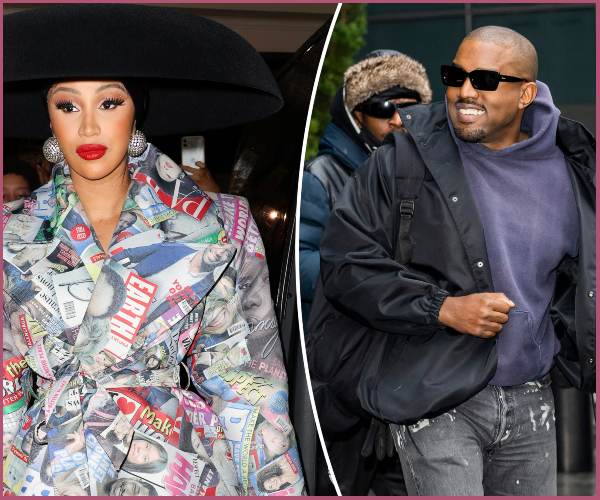 The WAP singer later took to her Instagram account and shared she almost wanted to trash the song because it was without any music video and was therefore being delayed.
Kanye was the first one to tease the upcoming release of the song. In January, he jokingly said that he finished a verse for Cardi.
In an interview with Hollywood Unlocked, referring to Cardi, he said:
"My cousins was saying 'Come by here' yesterday but I was finishing, I was finishing that verse for your girl, you know what I mean. I always believed in her since she was on [Love & Hip-Hop], period."
Also, Read Cardi B wants to be a vegan after launching vegan boozy whipped cream and health issues!