Cardi B and Nicki Minaj's feud turns physical at a New York Party! Cardi rushes towards Nicki yelling "B**** come here!" Know more about the feud between two rap queens!
At a New York Fashion Week gala which took place last Friday night, the two rappers Cardi B and Nicki Minaj took their online feud to the next level.
After security escorted out Cardi B out of the Harper's Bazaar event, the queen rapper was pictured with a large bump over her left eye, no shoes and her gorgeous red Dolce & Gabbana dress ripped.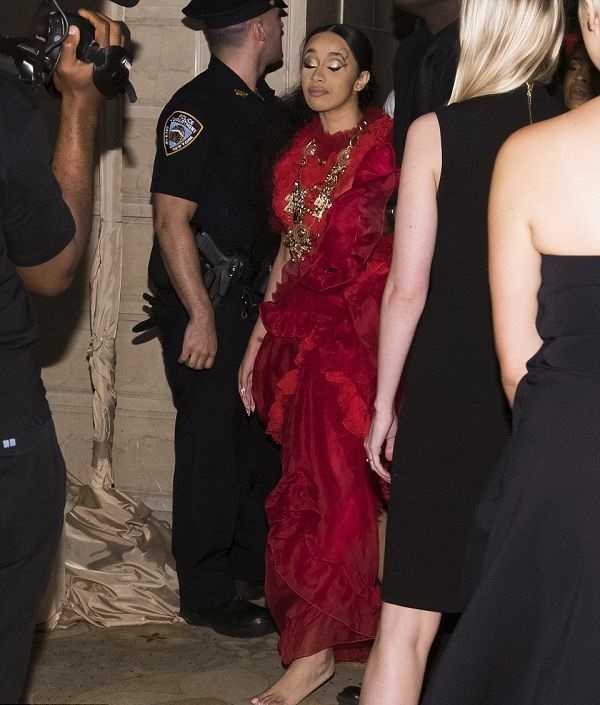 There are reports that Cardi B suffered the bruise through one of Minaj's security guards as both of the security team rushed in to separate them.
A witness shared:
"The scene was fucking crazy. It was entourage against entourage. They had their altercation on the second-floor balcony, right above the red carpet. All of the sudden there was a big commotion and everyone didn't know what was going on."
Also read: Cardi B has welcomed her first child with husband Offset! Get the details!
Another witness told:
"It was bad. They were separated by security, but Cardi was still trying to get at her. She took off a giant red shoe and threw it at Nicki — who was being blocked up against a wall by huge security guard."

"Cardi's standing there with her dress ripped and underwear showing and yelling with a bunch of guys holding her back."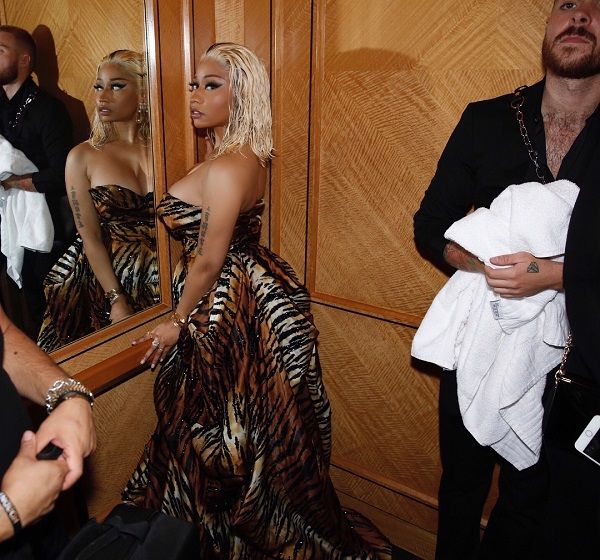 And after the scuffle, a source reported:
"There was a giant fist full of hair on the floor. One of Cardi's assistants came and grabbed it and took it with her."
Throughout the incident, Nicki remained calm, standing against the wall all surrounded by her security guards.
Also read: The bisexual YouTuber Jeffree Star is probably collaborating with Cardi B for his next album!
The TMZ video
In the video, Cardi rushes towards Nicki yelling "B**** come here!". As the security separates the two, Cardi can be seen taking off her shoes and throwing it at Minaj while yelling:
"Play with me bitch! Write some shit about my kid again bitch." 
And the other shoe? Cardi reportedly threw it before she was escorted out.
Cardi explains
Following the scuffle, Cardi then turned to Instagram to explain why she confronted Minaj. In the post, Cardi accuses Nicki. She wrote:
"I've let a lot of sh*t slide! I let you sneak diss me, I let you lie on me, I let you attempt to stop by bags, f*ck up the way I eat!

You've threaten other artists in the industry, told them if they work with me you'll stop f*ckin with them!! I let you talk bug sh*t about me!! I addressed you once in person, I addressed you a second time in person, and every time you copped the plea!!

But when you mention my child, you choose to like comments about me as a mother, make comments about my abilities to take care of my daughter is when all bets are f*ckin off!! I've worked too hard and come too far to let anybody f*ck with my success!!!!"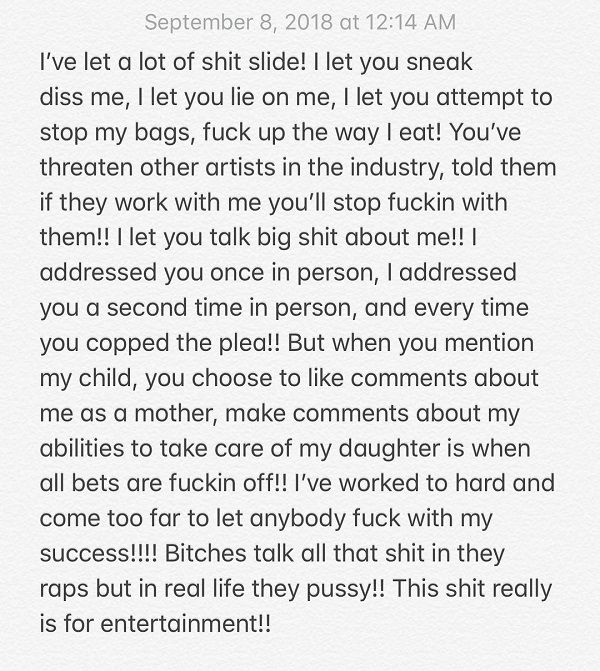 Also read: Farrah Abraham wants all her ties with MTV cut! Calls her "Ex" co-stars from "Teen moms" "Trash Moms"
Nicki known to throw shades
About the feud with Cardi, Nicki was reportedly taking some snaps when Cardi B walked by. Nicki then had deliberately stepped on Cardi B's dress train causing it to rip. Because of this, Cardi then took off her shoe and threw it at Nicki.
While others reported that the feud started when Cardi B aggressively confronted Nikki.
This is not the first time, Nicki has thrown shade. During a performance of Jennifer Lopez, she threw a shade at Jennifer. Back then Nicki was caught with a smirk on her face which did gain her both attention and criticism.
A short bio on Cardi B
Cardi B's real name is Belcalis Marlenis Almanzar. The American rapper was born on October 11, 1992, in New York City, the U.S. Her father is of Dominican descent and mother is of Trinidadian descent.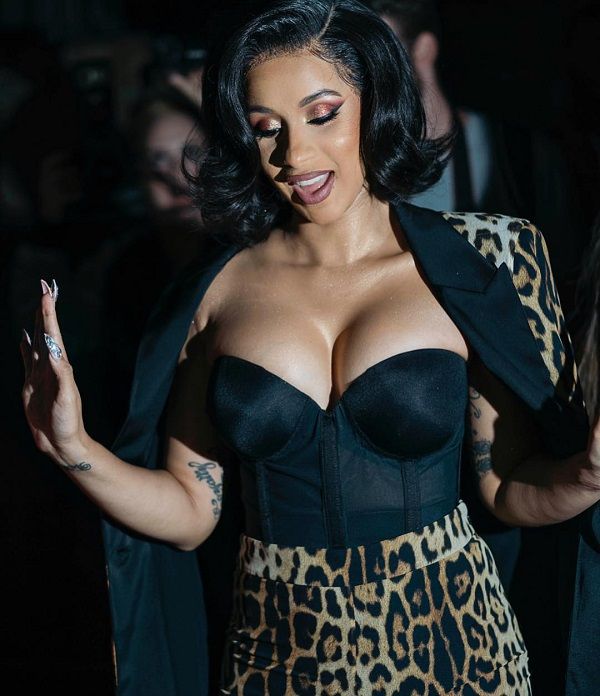 She attended Renaissance High School For Musical Theater & Technology. She has also revealed that she joined the gang Bloods when she was 16. At the age of 19, she left her job at the supermarket and took up stripping so as to escape poverty,  domestic violence and put herself through college. But eventually, she dropped out of college.
Now she is married to Offset and have a beautiful daughter together. Full bio…
Also read: Some Facts About The Rapper Cardi B You Probably Don't Know About!! Reached To The Top 10 With Her First Try Debut Single
Reference: (rollingstone.com, dailymail.co.uk, Wikipedia.org)