Who is Caressa Suzzette Madden? How did her husband Delonte West lose his fortune?
Caressa Suzzette Madden is the wife of former NBA Player Delonte West. Caressa met Delonte West at a mutual friend's home and hit it off quickly. They moved in together at his Fort Washington house. He was in a difficult phase financially as he was unemployed.
Caressa had become pregnant with his child after which they moved into the $1 million home. The house featured an eight-bedroom house with a swimming pool and had stunning views of the Potomac. The two were not able to afford a new hot-water heater and had a hard time enduring the winter.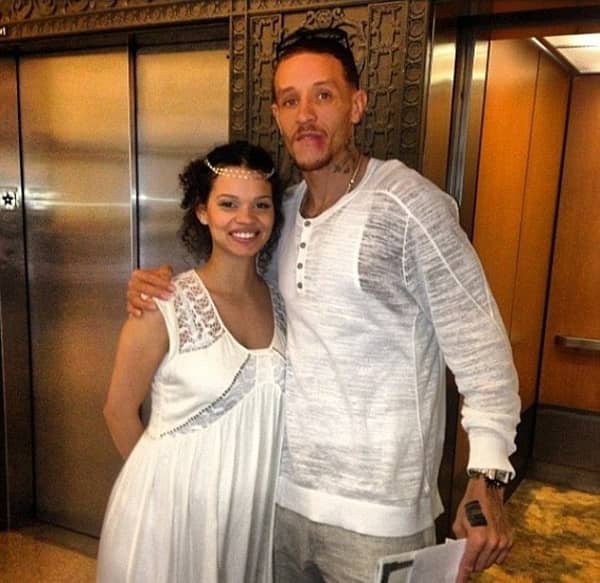 For dealing with the cold weather, he would fill the rooms with portable space heaters and heated water on the stove so she could take a warm bath. Delonte had asked her for marriage by cutting a string off a jump rope found in the garbage. He tied it on to her finger and said,
"It's all I can afford, baby. I'm broke, heat ain't working, brain ain't working right, but I love you."
They walked down the aisle in the year 2013. She gave birth to a son Cash West.
Also read Who is Leilani Mohenoa? All about her parents, education, pregnancy with boyfriend Payne Haas, the arrest of Payne, social media, quick facts, and biography
How did Delonte West lose his fortune?
Delonte West earned around $14 million in salary from his basketball career. But sadly he is left with no fortune. As per Celebrity Net Worth, he has a net worth of $1 thousand. He was having issues with mental health and around 2016, Delonte was spotted wandering in the streets of Houston wearing a hospital gown without any shoes.
In January 2020, there was a video of him where he looked homeless and was getting beaten up in the middle of the street. Similarly, after a while, he was handcuffed by the police, and West was screaming and rambling to them.
The fan who spotted him asked if he was Delonte West to which he replied saying,
"I used to be, but I'm not about that life anymore"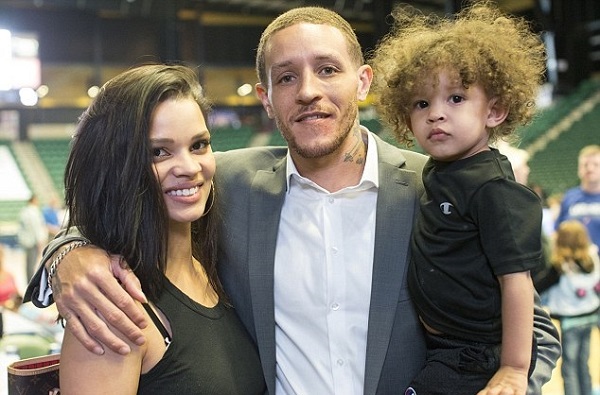 In the picture uploaded by a fan, West was wearing a hospital gown that was covered by a vest. In the year 2008, he was diagnosed with bipolar disorder following a preseason Cavaliers game and not long after separating from his first wife. Likewise, in the year 2009, he was arrested in Maryland while driving his three-wheeled Can-Am Spyder motorcycle after he cut off a police car.
He was searched by the police officers who discovered a Remington 870 shotgun inside a guitar case strapped to his back, as well as a 9mm Beretta handgun and a .357 Magnum in his pockets. He confessed to the policeman that he was on medication and was moving the weapons from his mother's house to his other properties.
After the incident, he was sentenced in July 2010 to the weapons and speeding charges. Furthermore, Delonte was ordered to do 40 hours of community service and he served 2 years of unsupervised probation.
More on his downfall
During the peak of his career, he had collected $16 million and had bought a home for his parents, brother and put his sister through college at the University of Central Florida, making sure she always had a place to live and a car to drive. But during the NBA lockout in 2011, he had to sell off all of his jewelry and several cars.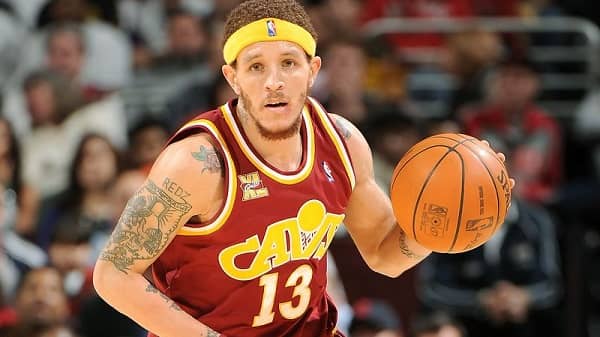 Delonte even worked at a Brandywine furniture store and sold knives with his brother. Also, he said,
"Anything I could do, man. At the same time, ain't no shame. Same way I'm smiling now and enjoying life, I was doing the same thing then,"
Also read Why is LeToya Luckett getting a divorce from husband Tommicus Walker? Know about her wedding, children, net worth in 2020
Short bio on Delonte West
Tall and handsome Delonte West is a well-known American professional basketball player. He is currently a free agent who has played for different teams of the National Basketball Association (NBA). He often plays the point guard and shooting guard position. Read more bio…