Carl Nassib came out as gay and became the first active NFL player!
Carl Nassib revealed his sexuality coming out as gay 
He became the first active NFL player to come out as gay
Nassib is currently signed to Las Vegas Raiders
---
Carl Nassib came out as gay on 21st June 2021 in the month of pride. He became the first active NFL player to come out as gay. He revealed his sexuality in an Instagram post where he wrote,
"What's up people? I'm at my house here in West Chester, Pennsylvania. I just want to take a quick moment to say that I'm gay. I've been meaning to do this for a while now, but I finally feel comfortable enough to get it off my chest. I really have the best life, I've got the best family, friends and job a guy could ask for."
View this post on Instagram
Nassib made a clear disclaimer that he is a private person and his coming out was not an attention-grabbing strategy. Carl added,
"I just think that representation and visibility are so important. I actually hope that like one day, videos like this and the whole coming-out process are just not necessary. But until then, I'm going to do my best and do my part to cultivate a culture that's accepting, that's compassionate and I'm going to start by donating $100,000 to the Trevor Project."
More on his sexuality
His donation of $100,000 to the Trevor Project will help to prevent suicides among LGBTQ+ youth in America. The NFL commissioner said that the NFL family is proud of Carl for coming out. He has been waiting for this moment to happen for the last 15 years. He thanked his friends and family who made it possible to come out publicly and proudly.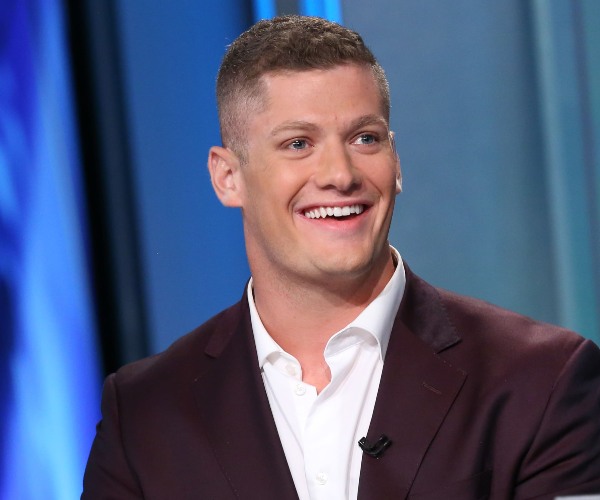 Likewise, Carl also thanked the NFL team his coaches, and fellow players for his support. He is pleased with all the support he received.
Also read Jacquelyn Smith, the wife of Fortune Feimster: Know about her age, early life, parents, sexuality, relationship, and career!
How much does Carl Nassib earn from NFL?
Carl Nassib is an American football defensive end for the Las Vegas Raiders in National Football League. In 2016, he signed a 4-year contract worth $3.2 million with a signing bonus worth approximately $890,000.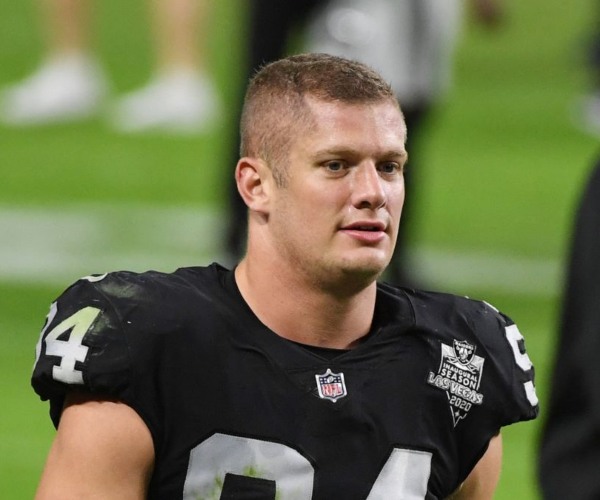 Likewise, on 27th March 2020, Carl signed a 3-year contract worth $25 million with the Las Vegas Raiders. His average salary is $8,416,667 and his total guaranteed amount is $16,750,000.
Also read Exclusive! 10 Highest Earning Celebs On OnlyFans App in 2021. Who Earns The Highest?