Bizarre? Emotional TikToker Carly Burke Confessed How Her Ex Only Dated Her Because She Looks Like His Dead Ex-Girlfriend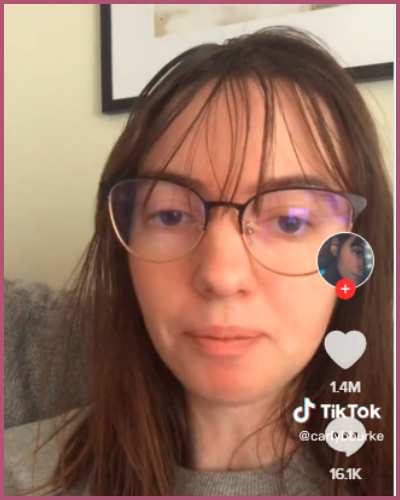 What's the worst thing that you can imagine in a relationship? It's worse than that.
One woman on TikTok speaks of how her past relationship was an absolute nightmare.
How obsessed one can get with their dead ex? Know the warning signs.
---
Absolute Nightmare? He dates you just because you look alike his dead ex
One woman Carly Burke just took to TikTok to emotionally talk about a previous relationship of hers that was an absolute nightmare for many of us.
Have you ever imagined your guy dating you just because he was searching for another person like their ex? It's something that one can barely imagine, plus you got to know their ex is dead.
Cheating is not the only thing that can happen worse in a relationship. Someone dates you out of their obsession with the deceased. You feel like your love fate just spits at you without you even knowing.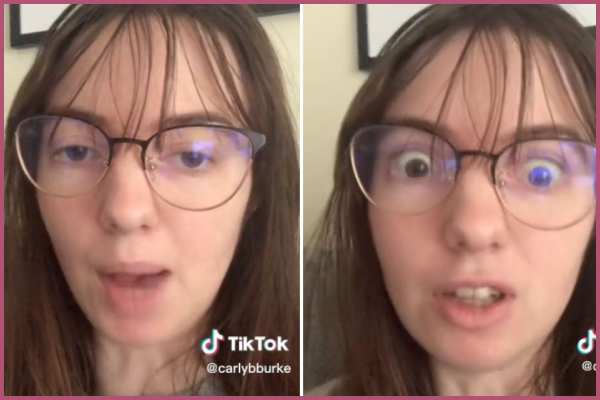 Let's just put it this way, the guy Carly Burke was dating was obsessed with his ex, and in a way that made her deeply concerned, jealousy was not the thing.
Also, Read Bizarre! Florida Man Arrested After Leaving Wife On Honeymoon To Meet Prostitute
Carly Burke on TikTok claims her boyfriend dated her because she was a look-alike of Jessica
What do you look for in a new relationship post-breakup? If you are just letting it happen naturally, just don't let the obsession of your ex ruin it for god sake.
The guy who is the ex of this TikToker who is confessing this real-life story is just simply looking for the replica of his dead ex-girlfriend. he simply wanted Jessica part 2, by the way, her name was Jessica.
TikTok user Carly Burke (@carlybburke) took to the platform to express her bizarre experience of how her ex just tried to replace his deceased ex-girlfriend by dating her.
"So I was dating this guy. Let's call him Bob. And Bob was calling me Jessica, despite my name being Carly."
She did not know the whole thing in her initial phase of awful dating experience while everything was strange. Things were getting weirder as his family also called her Jessica,
"At one point his grandparents said, 'Can we just start calling you Jessica? That would just be easier at this point."
It was a wake-up call for Carly, who wanted to know what was actually wrong with her guy and the whole family. So, upon deciding to investigate, she contacted her boyfriend's brother after discovering a girl Jessica's photo in the locket of Bob's necklace.
The fact that he had not given her to see the picture in the locket was concerning her in the first place but when she finally see those, she just could not breathe well. It was Jessica, the dead girlfriend of her lover, as his brother also confirmed later on.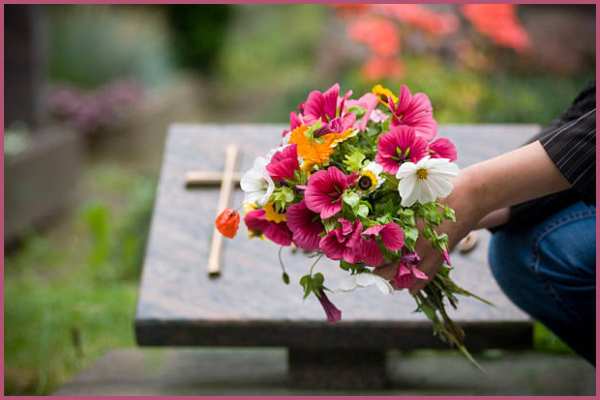 Her suspicions were making sense after Bob's brother confirmed to Carly that Bob had a dead ex-girlfriend named Jessica that looked just like her.
It was when Carly realized,
"He just started dating me to cope with the fact that she is dead."
Also, Read Bizarre! American Man is Planning a Dream Wedding with his Rag Doll Fiancée!
How can Someone date a dead girlfriend's doppelgänger just to avoid going to therapy?
Actually, it happened Carly's ex dated her simply because she was his dead girlfriend's doppelgänger. he was also avoiding therapy and the whole family supported him throughout. When Carly figured out Bob's brother supported her by providing the necessary information.
Bob's brother also helped Carly recall how Bob used to text her that he got some flowers for her but she never got those actually. Bob was then putting flowers on Jessica's grave and just messaging Carly hoping to communicate with his late partner.
Carly just broke up with him because things were too weird and she wanted him to get some shelf but it turned out he stabbed himself.
He was blaming Carly for the whole mess because he was constantly saying,
"I can't lose you again (referencing Jessica dying.)"
Also, Read Bizarre Love Story! Pakistani Woman is Married To Driver After Fell in Love with Gear Changing Style!