Carly Pearce and Michael Ray making most of their love this self-quarantine! Know about their wedding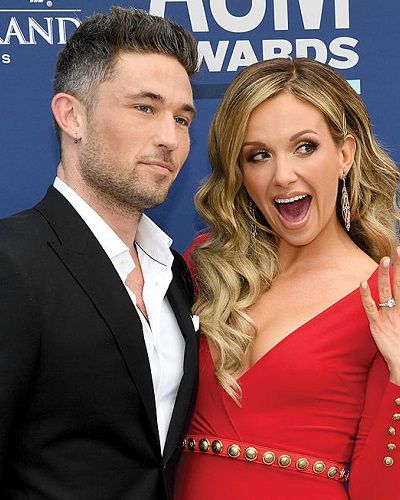 For couples who claim to not have time for each other, this self-quarantine has solved their problem.
People are getting to spend more time with their loved ones.
It is the case for Carly Pearce and Michael Ray.
---
The married couple spoke to ET via video chat to give an update on how they are doing while quarantining amid the coronavirus pandemic. She said that they have spent the last two weeks in isolation together at their Nashville home before spending a few days apart visiting their respective parents.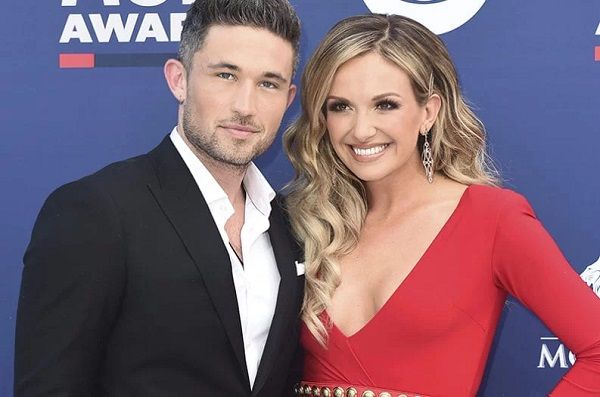 Michael said,
"Carly has been training for quarantine her whole life,"
He added,
"Carly wants good wine, a TV show, and maybe a book."
Similarly, Carly is spending her time working on puzzles and keeping up with her fitness. Usually, they had to tour across the country with other music artists but now they have got time to spend together.
He said,
"What's been really helpful is we both are in the same industry,"
Likewise, he added,
"This is one of the many times with that that is a really good thing. We can both understand it. We both are really taking the time to lean on each other during this time and understand just our situations, you know? And I think that's really helpful when I can go to her. She can go to me."
Wedding of Carly Pearce and Michael Ray
Carly and Michael have been dating each other for a few years now. They confirmed dating on 19th July 2018. The two are private about their relationship.
The two love birds walked down the aisle on 6th October 2019 in Tennessee, USA. It was an intimate ceremony at Drakewood Farm in front of about 100 family members and friends.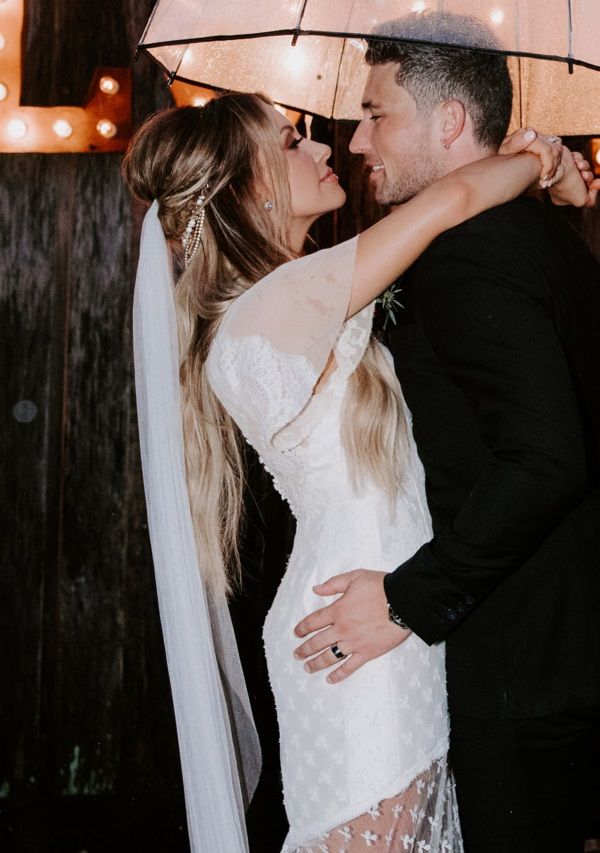 They planned their wedding outside but they had to move inside due to rain. Carly said,
"Knowing without a shadow of a doubt that I didn't settle for something less than truly the person that I think was made for me is something that I am thankful for,"
She wore an untraditional gown designed by Samantha Sleeper that included a high neckline, full-length sleeves, and a short pencil skirt cloaked in a full-length piece of sheer lace. Since then, they have been living happily together.
Also read Chrissy Teigen and John Legend hold a beachside wedding of two stuffed animals of Luna amidst the coronavirus lockdown!
Carly Pearce's performance on Our Country
On 5th April 2020, Carly Pearce and Lee Brice gave a memorable performance of their Top 15 and climbing duet, I Hope You're Happy Now during the ACM Presents Our Country pre-show.
Also read Adam Levine Apologized For "Maroon 5" After His Performance In Chile Concert!
Short bio on Carly Pearce
Carly Pearce is an American country music singer. She released her first studio album titled 'Every Little Thing' on October 13, 2017. Read more bio…
Short bio on Michael Ray
Michael Ray is an American country singer and songwriter. He released his debut single titled 'Kiss You in the Morning' which reached No.1 on Country Airplay. Read more bio…
Source: Country Now, Billboard, ET