Carmen Electra; revealing the Divorce with Dave; Story about Dennis and Clearing all the rumor of her relationship!!!
The multi-talented Carmen Electra, her real name is Tara Leigh Patrick. She has dated and married some of Hollywood's most famous celebrities but there are some guys on that list that she wants to delete right now!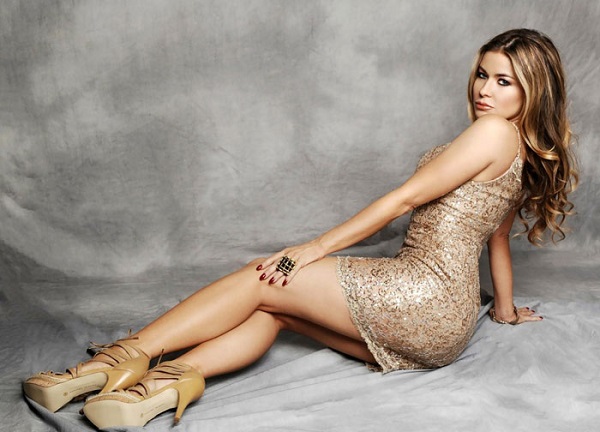 Carmen, who is currently the host of WE TV's Ex Isle, told HollywoodLife why she and Dennis Rodman eloped in Vegas, what led to her divorce with Dave Navarro and if it's really true she dated Kid Rock, Colin Farrell and even David Spade!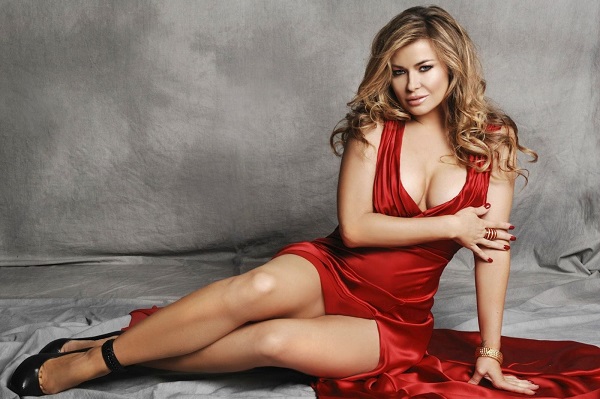 About Her Relationships
She has been rumored to have dated many celebs and she wants to clear the case. She said that she is currently single. She was very honest in the interview while giving the answers. When asked about all the celebs she has been associated romantically with, she said-
"Actually there was a couple [on my alleged dating list] that I was like, 'Yeah I would've [dated them]!' But it's just so crazy because they're not all true. Some of them are. David Spade is on there and that's not true,"

Carmen laughs.

"Kid Rock is not true. I met him, we shook hands, it was nice. Colin Farrell was on there – I WISH that was true!"
Wow, so glad she set the record straight!
Carmen and Prince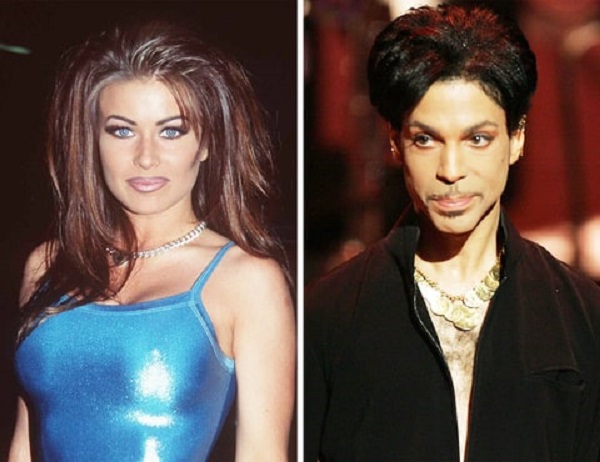 When she was asked about Prince, She was very coy and all she would tell us was:
"Yeah …we were really good friends (laughs) … He gave me my name. My name is Tara Leigh and at the time there was another artist out who had a number one hit by the name of Tara Kemp I think it was, so he just didn't want us to get confused. He said, 'You're Carmen.' And I was like, 'Ok Prince, I'm Carmen. Whatever you say!' I don't know where he came up with [Electra] but at first, I thought it sounded like a superhero name, but it really stuck. I've kept it."
Carmen and Dennis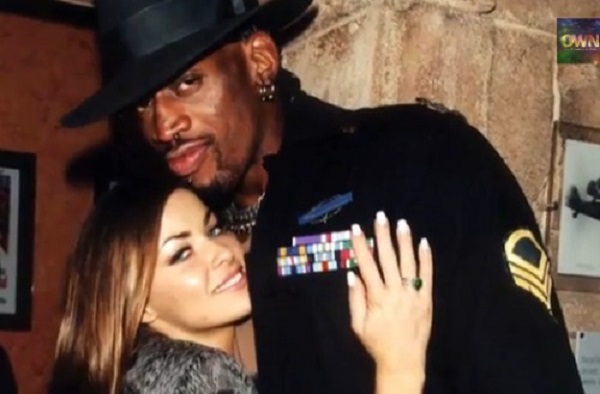 Carmen made headlines in 1998 when she married Dennis at the Little Chapel of the Flowers in Las Vegas and then just nine days later, Dennis filed for divorce. To this, she said,
"Well, a lot of reasons why it didn't work out, and it would take forever to tell everything,"
Carmen tells us.
"We were in Vegas and he proposed to me. It was real, true love there. People kind of thought it was a stunt, but I saw a different side of him and I don't know, I just sometimes can be co-dependent and really want the best in people. I think that maybe I can make them happier but you can't change anybody. You can change if you want to but you can't change anyone else. When we were together I spent a lot of time in Chicago, it was awesome. Watching him play – he's just this amazing athlete. We LIVED at strip clubs!"
About her Failed Marriage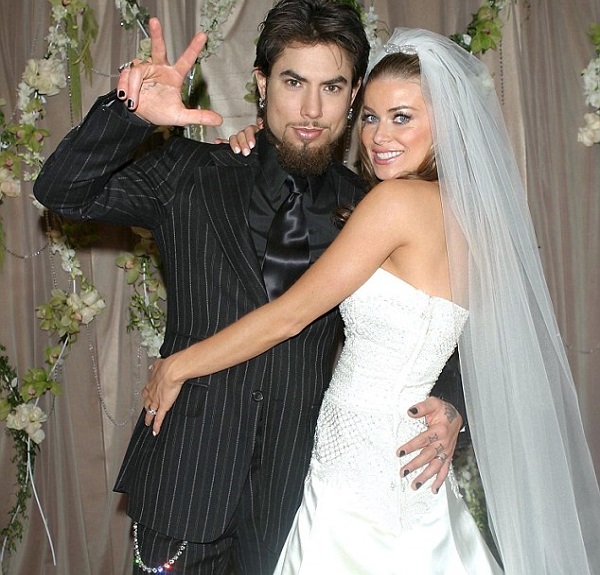 Carmen was married to Dave Navarro which ended in 2006. When the topic of Dave came she said,
"A lot of people say that [they want us to get back together] and we definitely have a connection, now we're friends,"
Carmen told us.
"But at the time yeah, there was so much love there. And it was awesome. I mean, he's an awesome guy. I think after getting married on MTV in a public way, and the show was the number one show, we both started getting, even more, work and we were separated a lot. He would go off on tour and I would be in Canada shooting a movie, and we just weren't taking the time to spend with each other. We didn't even go on a honeymoon after the wedding because we had to go straight to work. That's what I believe put this distance between us. It's really sad because we're so compatible."
Short bio of Carmen Electra
Carmen is an American glamor model, actress, television personality, singer, and dancer. She gained fame for her appearances in Playboy magazine, on the MTV game show Singled Out, on the TV series Baywatch, and dancing with the Pussycat Dolls, and has since had roles in the parody filmsScary Movie, Date Movie, Epic Movie, Meet the Spartans, and Disaster Movie. She hosted MTV Spring Break for some time. More bio…