Carol Kirkwood had refused to run for BBC Sports Initiative Get Inspired but later on was hooked to this form of exercise!
Carol Kirkwood is a regular weather presenter on the show BBC Breakfast. She was also a former contestant on the show Strictly Come Dancing. But she fears running for a sports campaign and feels that her womanly features might come in the way. So what does she mean? Let us find out.
Carol Kirkwood and her refusal to run for a sports campaign
Carol, 56 had done a lot of daring stunts and sports. She flew with the Red Arrows and jumped out of an airplane with the Red Devils. But in spite of been part of such major and risky adventurous sports, Carol does not feel it okay to run for the BBC Sports Initiative Get Inspired. She had said that she would not be taking part in this exercise.
In order to make her stand clear, Carol signed up for the sport's campaign of BBC but made it known to them that she would do everything except running. She said:
"I signed up saying that I'd do anything but running."
The reason for Carol Kirkwood's refusal to run
Carol was assigned running in the BBC Sports Initiative Get Inspired. But it is learned that Carol has point blank refused it. The reason is her ample cleavage.  She revealed to Essential Surrey and SW London in 2016:
"But that's exactly what they gave me, insisting that it would present a genuine challenge."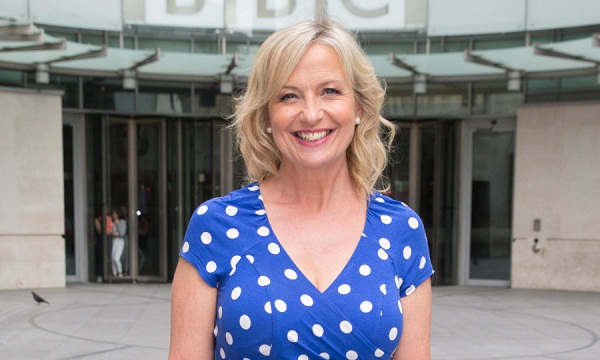 She added:
"'No', I replied 'I've got boobs' This isn't going to be nice."
But Carol Kirkwood gives it a chance….
Carol later decided to give it a shot and began to follow the Public Health England app Couch to 5k along with a friend of hers. In a couple of weeks, she and her friend were a bit relaxed and eased into it. They initially ran for 5 minutes. Gradually they increased their limit and stretched it to 10 minutes and later to 15 minutes. Now they can run non-stop for 25 minutes. Now Carol cannot resist running. She said:
"I run almost daily in our beautiful Berkshire countryside."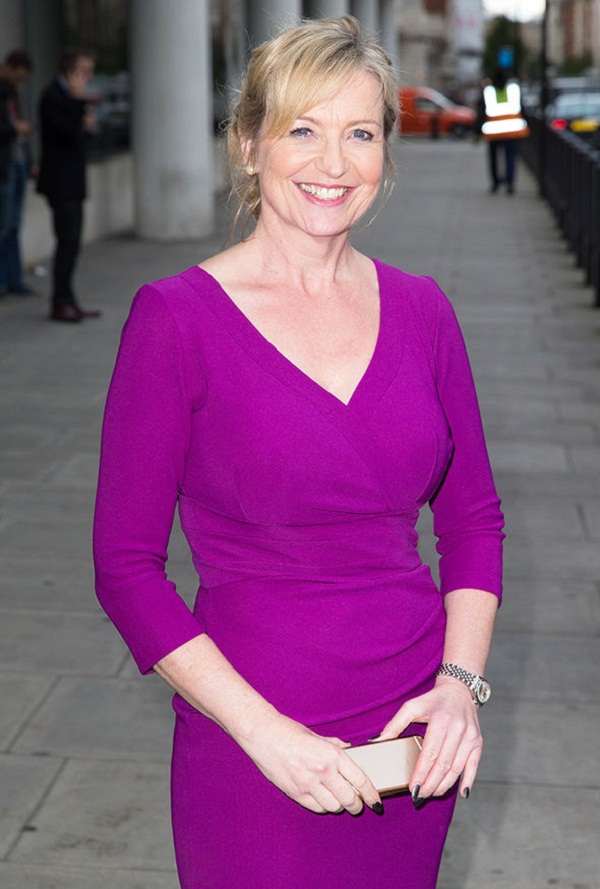 She added:
"Nobody ever regrets exercising because you are always feel better for it. Even if your body shape isn't changing, it's benefitting your lungs, heart, and bones."
Carol Kirkwood's time on Strictly Come Dancing
Carol had been part of the British show Strictly Come Dancing. She had performed and danced on the show but never outside of the show. She revealed:
"None of my friends really do, but I certainly have a boogie if I go for a party."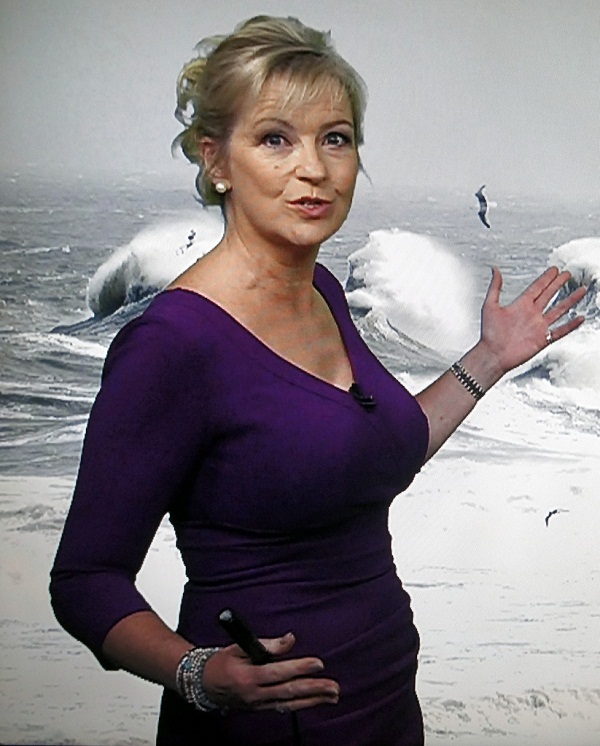 Carol's professional partner on the show was Pasha Kovalev and this was on series 13 of the dance contest show. Carol always was full of praise for her partner and never failed to talk lovely things about him. But she was uncomfortable to get too close to the Russian dancer. She said:
"When you are not used to sticking your legs around somebody's waist, it is quite embarrassing.

"I was blushing constantly in the first couple of weeks. 'Oh my goodness' I did say to him."
Carol Kirkwood-Short Bio
Carol Kirkwood is a very popular face in BBC. She is a weather representer, trained by the Met Office. In addition to this, she is also an actress and dancer. Carol Kirkwood is best known for BBC Breakfast and Victoria Derbyshire. Currently, she is working at the Met Office. More Bio…
Source: Express.co.uk