Carol Vorderman angry and frustrated when she was locked in a public toilet on a train journey from Bristol!
TV personality Carol Vorderman poured her anger on the public transport facilities after the train toilet she used refused to open. She vented her frustration and anger on her Twitter handle.
Carol Vorderman and her bad experience on a train journey
Carol Vorderman shared her bad experience on a train journey she took from Temple Meads. The former star of Countdown on Channel 4 revealed to her fans that she was inside the train toilet and the electric doors refused to open. Additionally, Carol, 58 tweeted about the electric door toilets and named them stupid. She communicated her ordeal to her 398k followers and narrated how she was stuck in the loo when she was returning from Bristol. One of the people who commented to her Twitter post stated that he was driving the train in which Carol claimed that she was stuck.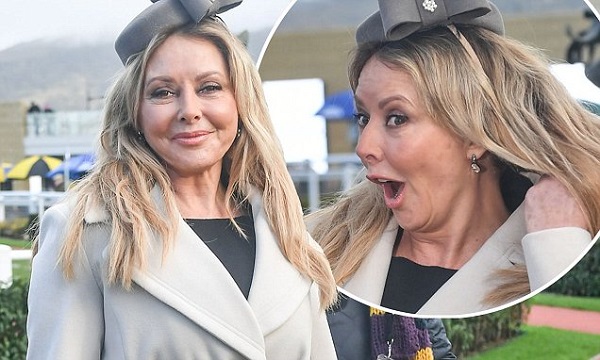 She replied to him:
"I got locked in the toilet so I did speak to you I think."
She added:
"Stupid electric door toilets designed by someone who doesn't travel on trains methinks! lol" 
Carol Vorderman and her earlier social media post
Carol had earlier in the day uploaded a picture of herself seated in the train on her journey back. She was in a turtle neck jumper, a fedora, and was wearing protective stylish eyeglasses. She was smiling in this selfie taken on the train. Carol had posted another pic in which she had removed her hat to reveal her newly washed locks. She said that she had got up early yesterday and had her hair done.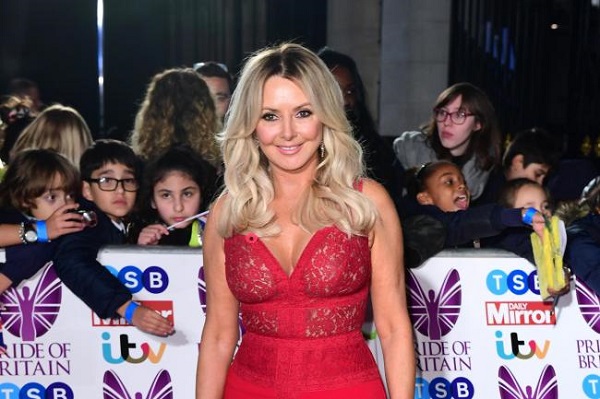 She had captioned this photo:
"Morning Tweetererers after shower avoidance last night up at 4.30am and WASHED MY HAIR.(sic)

"But thought I'd bring a hat as well, just in case! Have a good one misters and missues."
Her fans quickly reacted to her selfies and showered praises on her for it. One of them wrote:
"Morning Carol, you look as awesome as always,"
A second fan commented simply:
"You look great."
A third fan of Carol wrote:
"Ooh I love your hat,"(sic) as a fourth gushed: "Definitely hats off… far too pretty to hide under a hat."
Carol Vorderman and her microblogging website
Carol had put up something interesting for her fans and uploaded a picture of a tea color chart. It showed all the different ways people like to have their tea. Colors ranged from strong brew to a milky tea. Carol captioned it:
"I keep looking at this….time for a D4….#WalkOnTheWildSide."
Her fans responded to her post and initiated a debate on which brew is the best for the body. One of her fans commented:
"C5 or D5 look appealing,"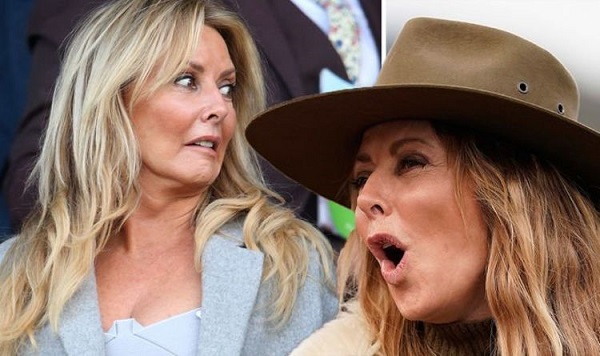 One of them questioned her:
"A5 with a dark choppy biscuit to dunk. Are you a dunker Carol?"
Carol replied:
"Not a dunker…x"
Another fan queried:
"Can I treat you to a C5 please? The question though……saucer or no saucer?"
Carol answered:
"I'm a no saucer girl unless it's a bone China old fashioned tea cup."
Also, read British host Carol Vorderman turns heads when she arrives at the premiere of the Netflix series Maniac in a tangerine dress!
Source: Express UK