Carolina Panthers Founder Jerry Richardson Dies Aged 86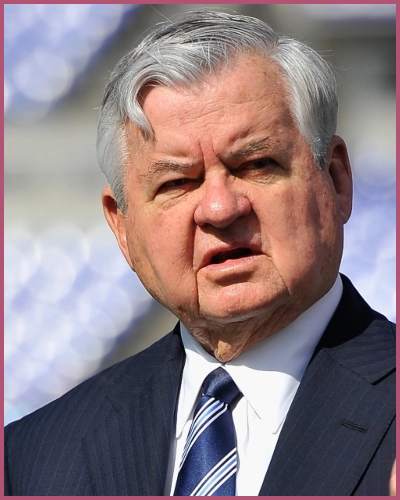 Carolina Panthers founder and former owner Jerry Richardson have died aged 86.
Richardson brought the Panthers to Carolina and the NFL in 1995 and left in 2018.
---
Carolina Panthers founder Jerry Richardson has died at the age of 86
Carolina Panthers founder and former owner Jerry Richardson died Wednesday night, 1st March 2023, at his home in Charlotte, North Carolina. He was 86 years old.
Panthers announced the news on social media. The post included a picture of him with the caption:
"We are saddened to hear about the passing of former owner Jerry Richardson."
In December 2008, Richardson was admitted to Carolinas Medical Center in Charlotte for medical treatment after receiving a pacemaker a month earlier.
Due to his heart issues, which included quadruple bypass surgery in 2002, he was added to the list of heart transplant recipients two days later. Eventually, he received a new heart on February 1, 2009.
His family is planning a funeral service which will be private but a public celebration of his life will also be held in the future.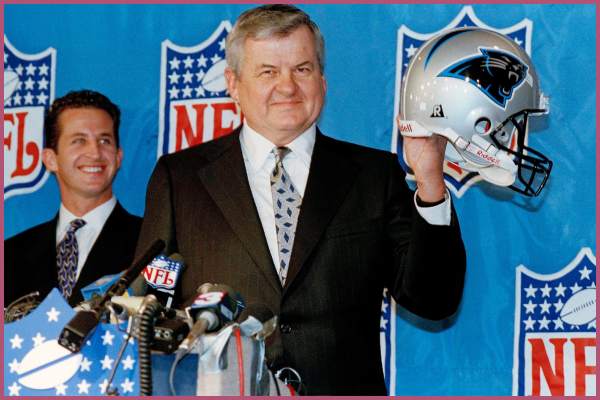 Also, read: Musician Ben Kweller Announces The Death of 16-Year-Old Son!
Tributes poured in for the Panthers' founder
Current owners of the Panthers, David and Nicole Tepper paid tribute to Jerry Richardson on social media after his death was announced:
"Jerry Richardson's contributions to professional football in the Carolinas are historic. With the arrival of the Panthers in 1995, he changed the landscape of sports in the region and gave the NFL fans here a team to call their own."
The statement continued:
"He was incredibly gracious to me [David Tepper] when I purchased the team, and for that I am thankful."
NFL commissioner Roger Goodell also released a statement:
 "The NFL community is deeply saddened by the passing of Jerry Richardson. The Carolina Panthers are a testament to his extraordinary and tireless dedication to the community. But his league-first attitude as seen through his leadership of numerous NFL committees… helped pave the way for a series of public-private stadium partnerships throughout the country, and collective bargaining agreements that continue to support the growth of the game."
New Panthers head coach and the first quarterback of the franchise under Jerry, Frank Reich said:
"I will always be thankful to Mr Richardson for the Panthers. Being a part of the inaugural [season] is something that I will never forget. "It was truly a special experience to play a part in the culmination of his efforts to bring football to the Carolinas."
Thomas Davis, a former Pro Bowl linebacker who played for Carolina posted on Instagram:
"I'm literally at a loss of words. For me to try to explain to you guys what this man has meant to me and my family and so many others would take a lifetime. Mr. Richardson taught me so many life lessons over the years and I will forever be grateful for the friendship and the bond that we had. I am truly heartbroken and sad over the loss of my friend."
Short Bio of Jerry Richardson
Jerry Richardson was an American businessman and former NFL player. He was born on July 18, 1936, in Spring Hope, North Carolina.
After playing college football at Wofford College, Richardson played professionally for the Baltimore Colts and later for the expansion team, the Carolina Panthers, in the NFL.
He retired from professional football in 1960 and went on to build a successful business career.
In 1993, he was awarded an NFL expansion franchise, the Carolina Panthers, becoming the first former NFL player to own a team.
He served as the team's owner until 2017 when he sold the franchise amid allegations of workplace misconduct.
Throughout his career, Richardson was recognized for his philanthropic work and was inducted into the South Carolina Business Hall of Fame.
Read more: Former Denver Nuggets, San Antonio Spurs Owner, And Texas Billionaire Red McCombs, Dies At 95