Caroline Giuliani on having a threesome! Who are her parents?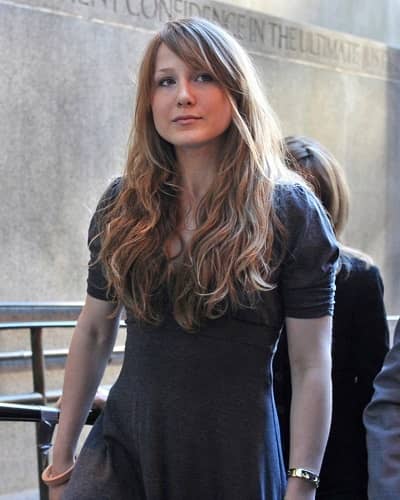 Caroline Giuliani opened about her experience of a threesome. She is bisexual and recently got an opportunity to act as the third partner for a threesome with a couple. The daughter of Rudy Giuliani explained her journey to polyamory. She embraces her open-mindedness and sense of adventure. Caroline revealed,
"Finding the strength to explore these more complicated, passionate aspects of my personality became the key to harnessing my voice and creative spark, which in turn helped me better cope with depression, anxiety, and the lingering cognitive effects of adolescent anorexia,"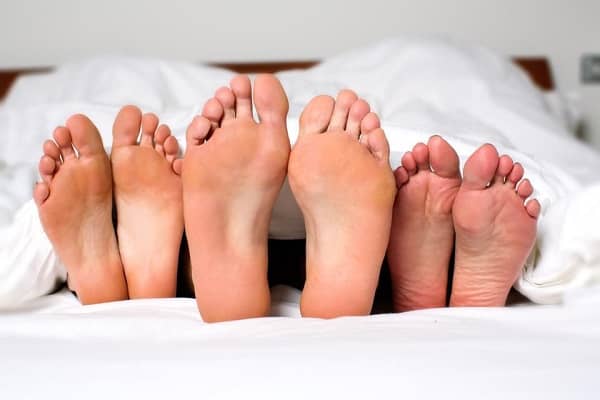 Caroline Giuliani on threesome experience
During her past relationship, she did not have full satisfaction. She could not find what was might missing in her sex life. But she knew that her partner loved her despite her weird fantasies. After breaking up with him, she started engaging in lots of sex and other forms of unbridled self-discovery. He said,
"Finding my wildness as an adult was much more peaceful—it was not reacting or crying out but intentionally searching,"
At the time, she knew for some time that she was bisexual but hadn't yet explored that side of her sexuality. She found her missing piece when she had a threesome with them. She claimed that her heightened response to their energetic flow also started on her on the path and she identified herself as pansexual. More precisely, she is identified as bisexual.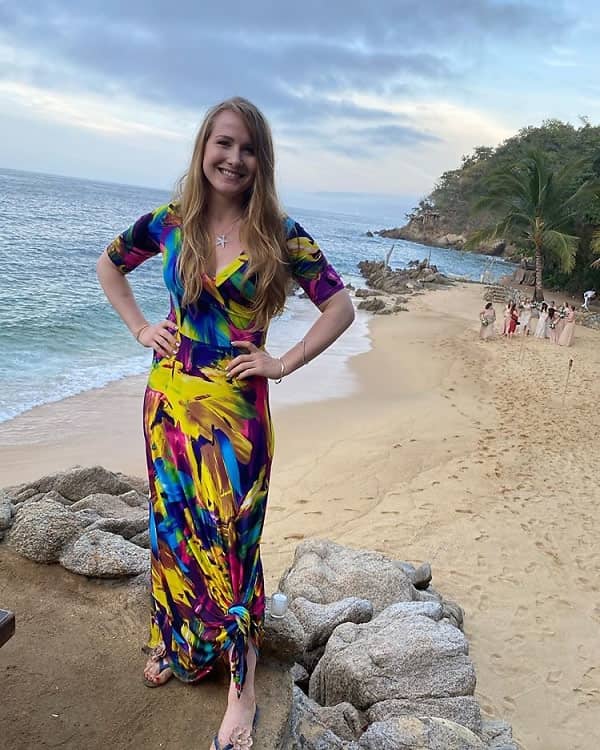 She is attracted to people based on their presence and energy regardless of their biological sex, gender, or gender identity.
Also read Who is Susanna Baumann aka Sue Carter? All about her being fired from ESPN, married Cris Carter, sexual harassment, biography
Who are Caroline Giuliani's parents?
Carolina Giuliani is the daughter of Rudy Giuliani and Donna Hanover. Her father Rudy is an American attorney and politician who became the 107th Mayor of New York between 1994 to 2001. Before that, Rudy became United States'xs Attorney for the Southern District of New York from 1983 to 1989.
Likewise, her mother Donna is an American journalist, radio, and TV personality. From 1977, she worked in Pittsburgh, Pennsylvania at KDKA-TV spending 80-hour a week hosting and producing their Evening Magazine show. She has a brother Andrew Harold Giuliani. Her parents tried saving their marriage but ended in divorce in the year 2002.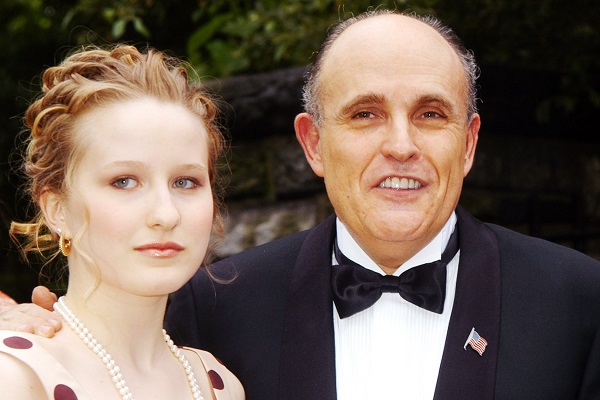 Also read Who is Elana Rochelle Caplan? Know about her age, parents, married life with next Amazon's CEO Andy Jassy, net worth, house, biography
Short bio on Caroline Giuliani
Caroline Giuliani is an American filmmaker and writer. She is also a political activist and is associated with the Democratic party.
Also, she is well-known for being the daughter of a politician Rudy Giuliani. Read more bio…