5400 meters above the sea level proposal! Caroline Stanbury said 'Yes' to her boyfriend Sergio Carrallo in the Himalayas of Nepal
Caroline Stanbury said yes to their boyfriend Sergio Carrallo while hiking in the Himalayas of Nepal. He got down on one knee in the holy lake of Nepal Gosaikunda featuring the beautiful mountains.
He asked,
"I love you so much and I want to spend the rest of my life with you. Will you marry me?"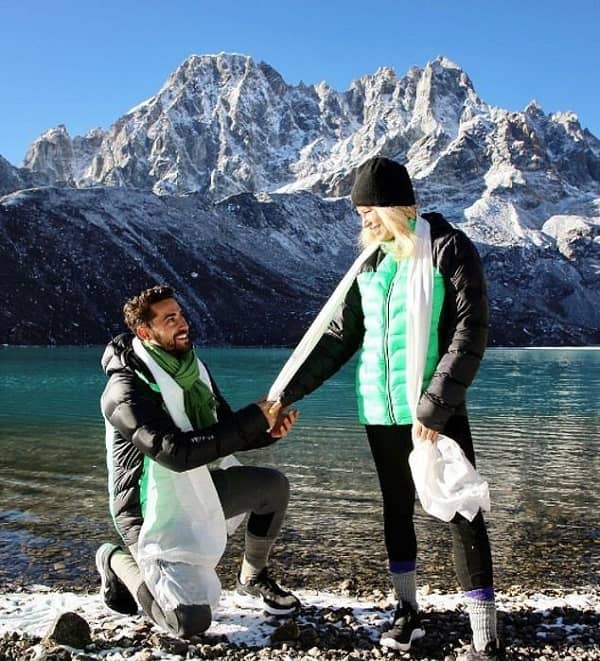 Both the couple has shared pictures of the proposal on their Instagram page announcing the unique engagement proposal. The proposal clip had the James Arthur song Certain Things. It is known that they walked almost 7 hours a day for a week after taking a helicopter to Lukla following a two-day stay in Kathmandu. They have documented the whole travel which is uploaded on her YouTube.
They have been together for months now after they met each other in the USA earlier in 2020. She went Instagram Official with him on 23rd July 2020. Since then they have been uploading pictures of each other. After the Covid-19 pandemic became a serious problem, Sergio migrated to Dubai to be with Caroline.
Also read Clare Crawley and Dale Moss Got Engaged; Glimpse Of Their Proposal And Their Plans To Get Married!sd
Sergio Carrallo's family on their relationship
Sergio Carrallo and Caroline Stanbury have an age gap of 18 years which brought many difficulties in their relationship. Especially, Sergio's parents were unhappy with their son dating 18 years older women. It is known that his father even offered him money to dump her. Caroline said,
"I think he thought I was a crazy old woman desperate to walk down the aisle with his young son or keep him as some kind of sex slave. When you see a woman my age with three children taking your 26-year-old son, you basically have a complete heart attack. I just think she hopes it will all fizzle out in time"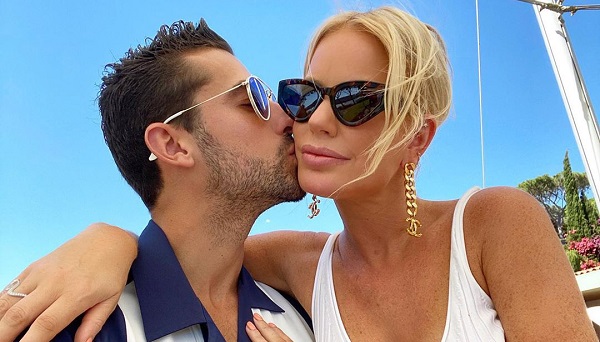 Sergio's mother cried when she found about their relationship as she feared that her son would not be able to live a normal life and build a family. Caroline has revealed that Sergio and her love is far beyond all the differences they have. She claimed that Sergio is not with her for money or for having a better lifestyle as he played for Real Madrid and earned a decent amount of money.
Who was Caroline Stanbury married to in the past?
Caroline Stanbury walked down the aisle with Habib Cem in the year 2002. Together they had three children. They had a daughter Yasmine Cem and twin sons Zac Cem and Aaron Cem. They were married for almost 17 years before they decided to end their marriage in 2019. She shared an Instagram post on 26th December 2019 and wrote,
"After 17 years, filled with joy, adventures, ups and downs, Cem and I came to the conclusion some time ago that we will continue our relationship not as husband and wife but as good friends and parents to our wonderful 3 children we love very much,"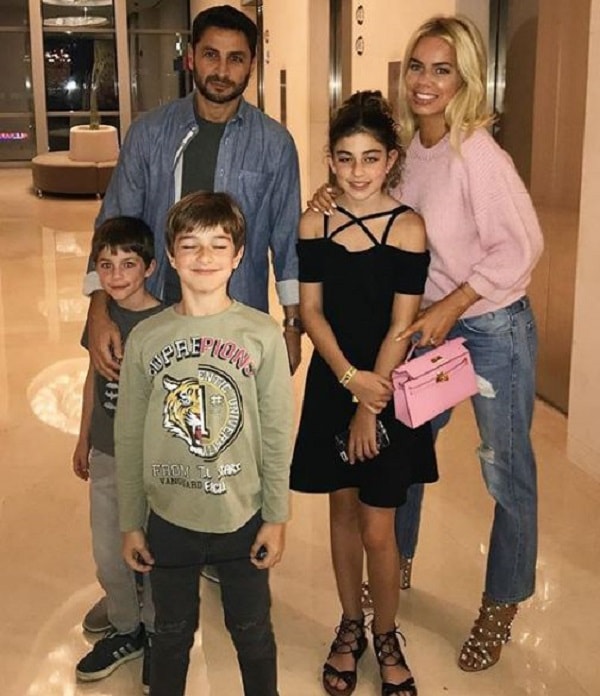 Also read Who is Malik Beasley's new beau post-divorce? Know about his married life with Montana Yao, children, assault charges, net worth, biography
Short bio on Caroline Stanbury
Caroline Stanbury is an English reality television personality known for co-starring on Ladies of London. She also started her career in public relations and later on worked as a fashion stylist. Read more bio…