Carrie Bickmore has welcomed her third baby-second child with partner Chris Walker!
There is some great news from Carrie Bickmore and her partner Chris Walker. It has been reported that Carrie has welcomed a new child with her partner Chris Walker. It is their second baby together and they are thrilled and elated about it!
Carrie Bickmore announces the arrival of her new child
Carrie Bickmore and her partner Chris Walker posted on their Instagram on the afternoon of 9 December 2018 from the hospital bed. The picture is of the couple holding their bundle of joy. The caption read:
"Welcome to the world little ADELAIDE (or Addie as your siblings have already started calling you) We are absolutely besotted with you,"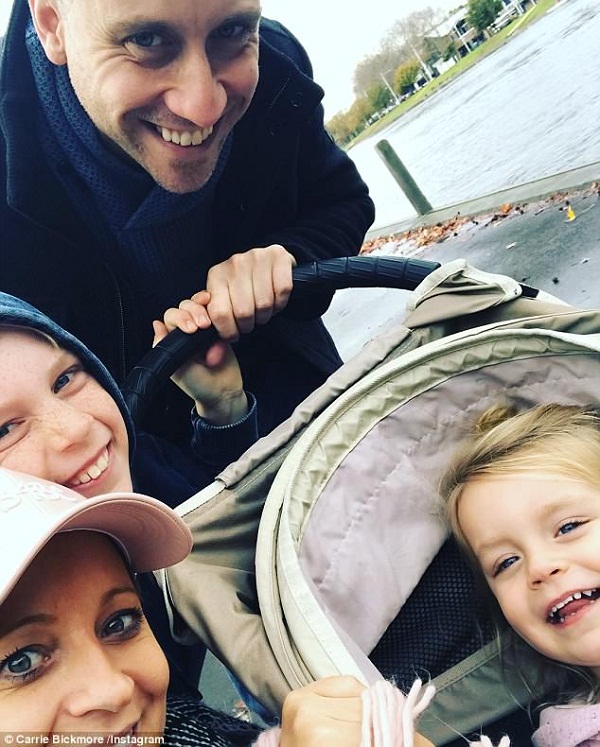 She posted this on her Instagram for her 575.4k followers who are on her Instagram.
Carrie Bickmore and her relationships
Carrie Bickmore was earlier married to Greg Lange but he died in the year 2010 due to brain cancer. She has a son with her late husband who is now 11 years old and named Oliver. Carrie then started a relationship with Chris Walker and the couple has a daughter named Evie with him. Evie is now 3 years of age and now the new baby named Adelaide had brought more joy into their family.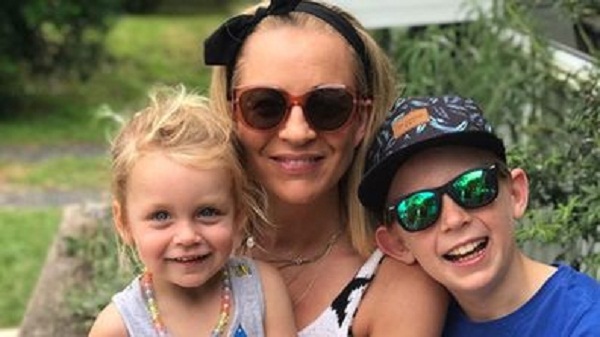 Carrie Bickmore and her this pregnancy
Carrie had announced in June 2018 about her pregnancy. She had uploaded a video in which she was seen describing to her daughter Evie about her pregnancy. She had talked about how her daughter feels that they are going to be twins and she had said that no they are not twins. She had captioned the video thus:
"Hey some exciting news to share with you. We are having a BABY. How funny is Evie asking if it's twins. No honey it's not twins!!!!!!"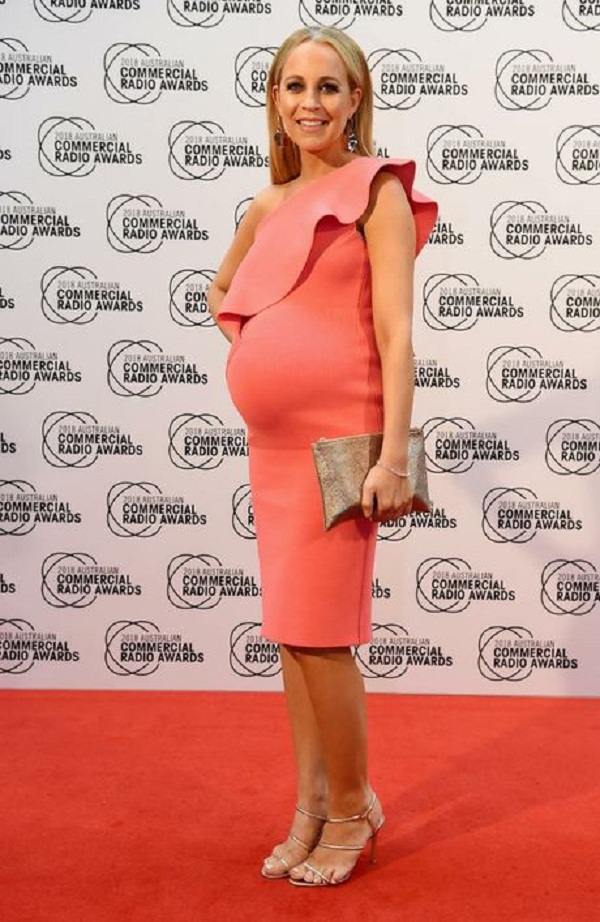 Carrie used to provide frequent updates during her pregnancy for her Instagram fans. She had written in between that she had a difficult first trimester of pregnancy. She had to battle severe morning sickness and had got tired of it. Carrie also has a radio show named Carrie and Tommy which comes on the Hit Network and on this too she had shared on how difficult her first trimester of pregnancy was. She had told her co-anchor on the show Tommy Little:
"Until this week, I felt so sick — 24 hours a day, like I mean so sick,"
Also read Meghan Markle is likely to go for home delivery for her first baby!
She further said:
"I didn't even think I had the energy to work out … to even get my head around what was happening.

"[Being] hungry made me feel sick, eating has made me feel sick, being awake has made me feel sick, sleeping has made me feel sick, coffee has made me feel sick, everything has made me feel sick."
She had also put on her Instagram:
"Morning sickness. I thought it would have past by now but it's not going away. Why the hell is it called morning sickness when it can be 24/7! Relentless. If I am hungry I feel sick, If I eat, I feel sick. If I sleep, I feel sick. Coffee. Healthy food, water, pregnancy tablets, CHIPS."
Also read Kiwi celebrity chef Nadia Lim had an impromptu home delivery! She has provided intimate details about it!
Source: news.com.au