Carrie Symonds gives birth to a baby boy! Father Boris Johnson names him after the doctors who saved his life!
The fiancee of UK Prime Minister Boris Johnson, Carrie Symonds has given birth to a baby boy on Wednesday 29 April 2020. Father Boris Johnson was thrilled. They have added to their baby's name the name of the doctor who saved his life from coronavirus last month.
Boris Johnson and his baby's name
UK Prime Minister, Boris Johnson is a proud father. His fiancee delivered on Wednesday 29 April 2020. Both Boris and Carrie are grateful to the two doctors – Dr. Nick Hart and Dr. Nick Price who saved the life of Boris last month when he was down with a bad coronavirus infection. Hence they decided to put the name of these two doctors (Nicholas) in the name of their newborn baby.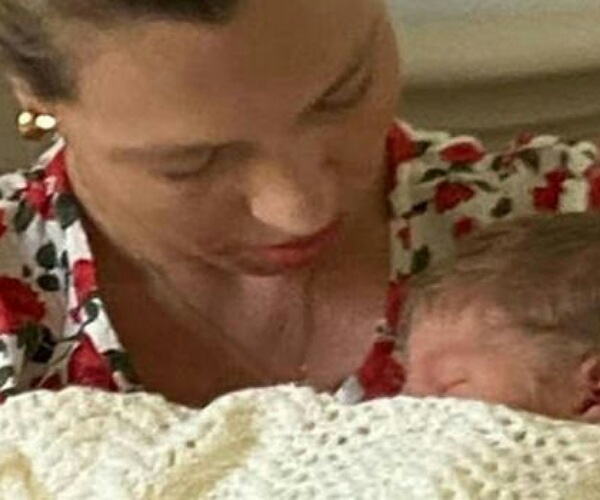 The couple have named the baby Wilfred Lawrie Nicholas Johnson, they announced on Saturday 1 May 2020. Carrie posted on her Instagram the details of how their baby's name has been reached. She revealed on her private Instagram:
"Wilfred after Boris' grandfather, Lawrie after my grandfather, Nicholas after Dr Nick Price and Dr Nick Hart – the two doctors that saved Boris' life last month,"
She continued:
"Thank you so, so much to the incredible NHS maternity team at UCLH that looked after us so well. I couldn't be happier. My heart is full,"
Carrie Symonds and her delivery
Carrie Symonds delivered a healthy baby boy on Wednesday 29 April 2020. A spokeswoman stated:
"The prime minister and Ms Symonds are thrilled to announce the birth of a healthy baby boy at a London hospital earlier this morning,"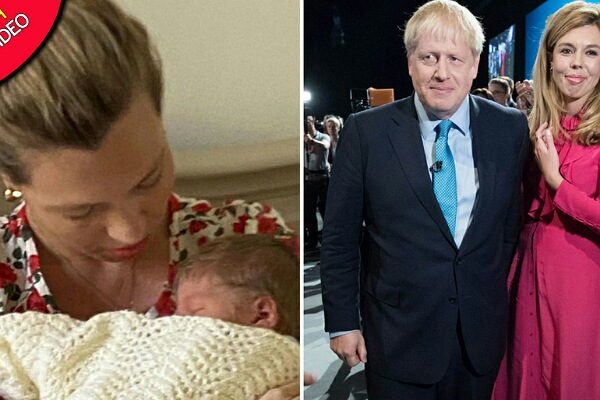 Boris was present at the hospital during the birth of the child. Both mother and baby were doing fine, the spokeswoman said. The child arrived just a few days after the PM resumed his official duties. Fathers in the UK are allowed a two weeks of paternity leave. His office has said that he will take this leave at the end of the year.
Boris Johnson and his illness
The Prime Minister of UK, Boris Johnson was the first world leader to get sick with coronavirus while on duty. He developed coronavirus symptoms at end of March 2020. But the symptoms persisted and hence was hospitalized for almost a week. Out of these days in hospital, for three days he was in the intensive care unit for observation and monitoring. Luckily he managed o get free of the coronavirus from his body and was discharged on 12 April 2020.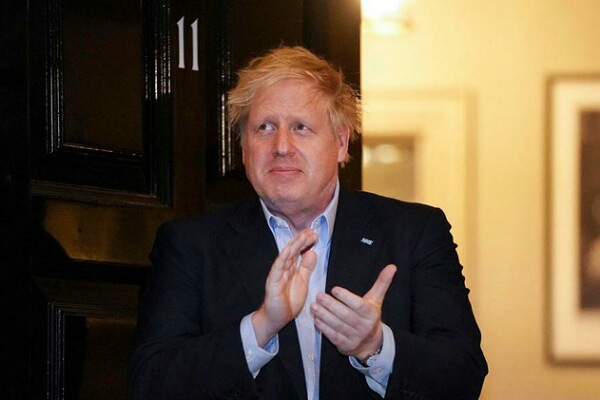 He was extremely grateful to the NHS staff who took utmost care of him. He said:
"Things could have gone either way"
On a video he posted on his Twitter handle, he said:
"It's hard to find the words to express my debt."
In the intensive care unit, he required supplemental oxygen only. He was not put on invasive or mechanical ventilation. The spokesperson of the PM said:
"The PM has been discharged from hospital to continue his recovery, at Chequers,"
Chequers is the official country residence of Boris, 55. Carrie also had developed the coronavirus symptoms but managed to come out of it early.
Source: CNN, The Washington Post