Carrie Underwood's husband Mike Fisher is the "most amazing husband"! Their pregnancy story unveiled here!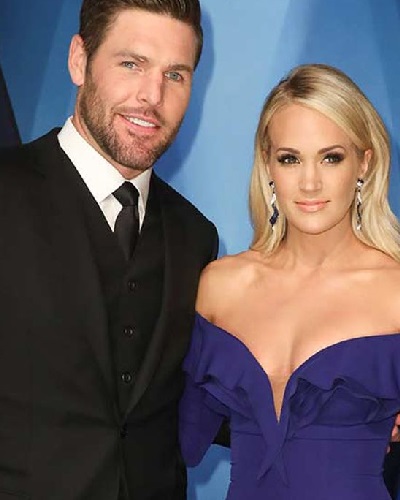 Carrie Underwood, 35 has revealed that her husband Mike Fischer, 38 is the most amazing and is supporting her and keeping her happy in every step of her second pregnancy. The songstress married the former NHL player in July 2010.
A source stated:
"Mike is being the most doting, amazing husband while Carrie pregnant. Mike tries to take Carrie out once or twice a week for date night in Nashville."
Mike also gave a treat to his followers when he uploaded a picture of himself and his wife Carrie going out on a date!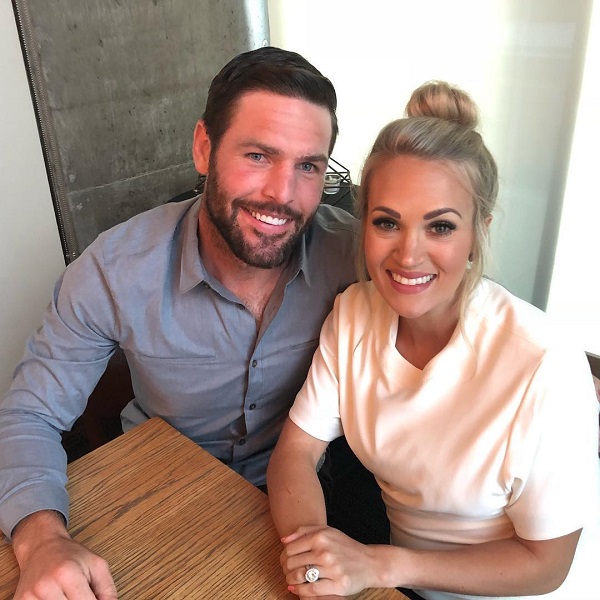 He had captioned the picture "Date night with my better half!!". How sweet of him!
Another insider revealed how Mike is taking care of Carrie as well as preparing for the baby's arrival:
"[He is] reading a bunch of parenting books, rubbing Carrie's feet and is making sure she is happy and comfortable at all times."
Also read: Country singer Carrie Underwood has revealed her baby bump after the official announcement of her pregnancy!
A source also has stated:
"Mike is thrilled because he desperately wanted another baby, and their son Isaiah even talks about a baby brother or sister, so the whole family is in celebration mode. When Mike and Carrie married he told her he wanted a large family, so this is a dream come true for him."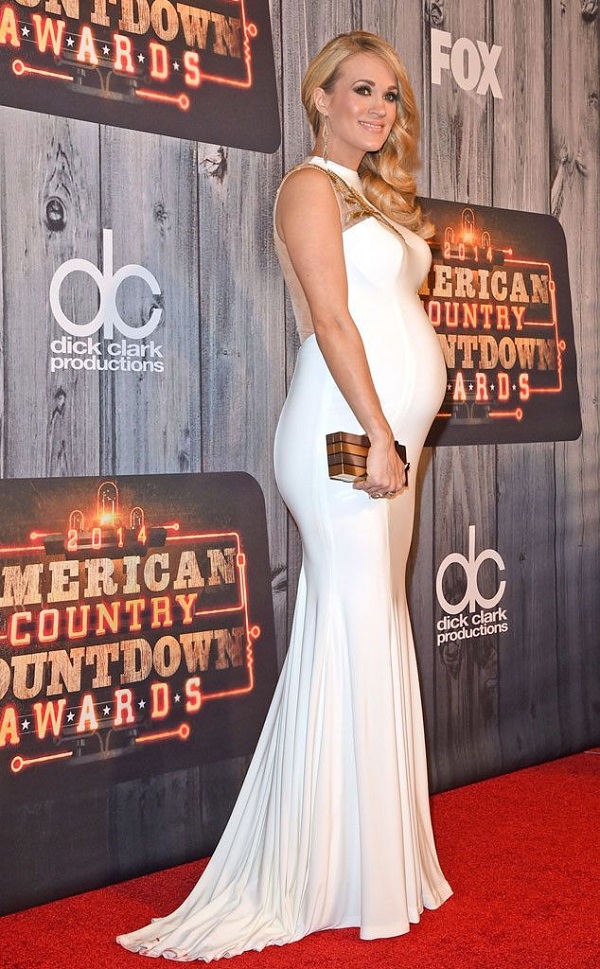 The pregnancy announcement
The pregnancy announcement came in August. The couple is expecting their second child together. The couple's first child, son Isaiah, is 3 years old now.
Carrie gushed over an Instagram video:
"Mike and Isaiah and I are absolutely over the moon to be adding another little fish to our pond. We're just so excited and glad you guys can share with us and be a part of it. Love you guys!"
Also read Carrie Underwood's shares on her health with her fans post-fall and recovery!
Brother to be Isaiah
So the couple is excited, fans are excited, and what about Isaiah, the brother-to-be? Carrie confessed that 3-year-old Isaiah will be "very helpful" and a "good big brother".
"I think he'll be a really good big brother.  I think he'll be helpful."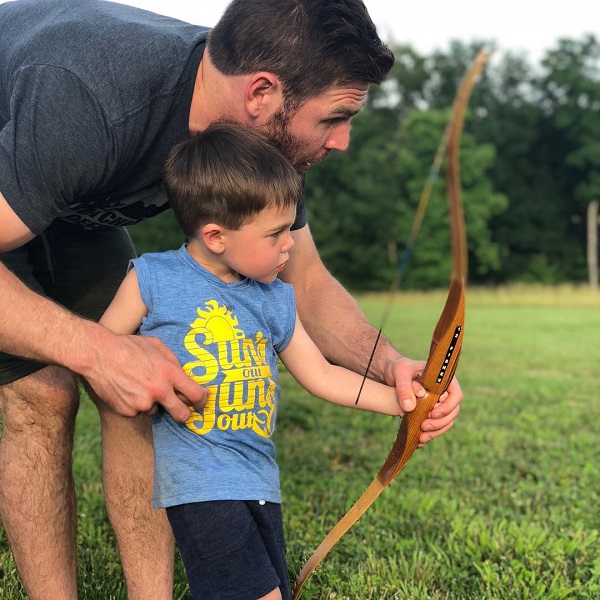 Sex of the baby
The excited fans were curious about the sex of the baby. But Carrie has decided to keep it a surprise until the baby is born. She said in an interview with The Tennessean on August 18:
"I don't know what it is. You've got a 50 percent chance you're correct. I have no idea."
Also read Kelly Clarkson-the most successful American Idol winner and her net worth!
Then she went on to describe how much her life will change after her second baby will be born.
"It's going to be a different ball game, for sure. My brain, I'm such a planner. I want to know how it's all going to go. But no matter who you are, you make it happen, you make it work, you get your team behind you." 
The couple has also not revealed the expected delivery date of the baby. But the country singer did show off her baby bump when she made a surprise appearance at a Keith Urban concert which was held in Nashville's Bridgestone Arena.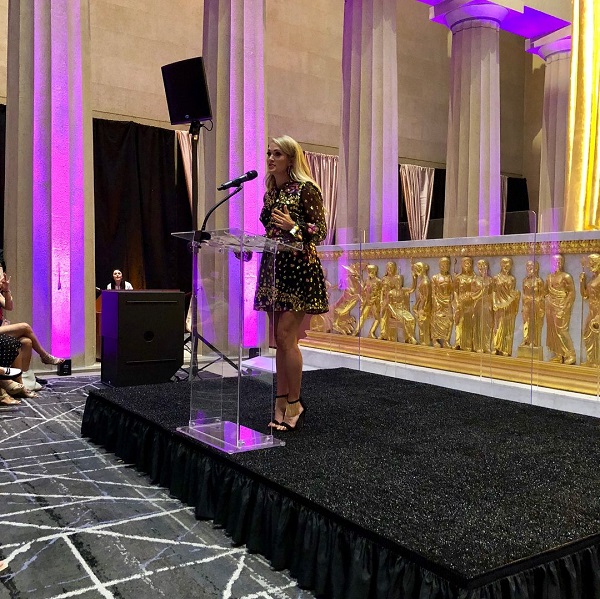 Carrie and Mike want Adoption t00
It is a well-known fact that the couple has further plans to expand their brood, through adoption.
A source had shared:
"Carrie does still talk about adopting children because she truly does want a large family and wants to be a mom to several kids."
Congratulations to the lovely couple, Carrie and Mike!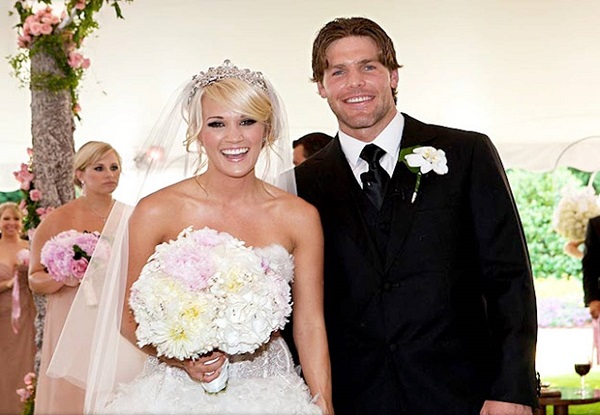 Carrie Underwood bio
Carrie Underwood was born on March 10, 1983, in Checotah, Oklahoma, the U.S. Her full name is Carrie Marie Underwood. Her parents are Carole (Shatswell) and Steve Underwood. She also has two other siblings- Shanna and Stephanie.
Her first singing performance was at Robbins Memorial Talent Show. She also used to sing at her local church, First Free Will Baptist Church. As she grew older, Carried began to sing for local events in her hometown as well as for the Lion's Club.
Also read: Keith Urban Stole the Night at 2017 CMT Awards, Adorably Gives Credit to Wife Nicole Kidman!!
Short bio on Carrie Underwood
Carrie Underwood is a songwriter and singer belonging to America. She came into the highlight in 2005 as the winner of the fourth season of American Idol. See more…
Short bio on Mike Fisher
Mike Fisher is a professional ice hockey player. He plays for the  Nashville Predators of the National Hockey League (NHL). Earlier, he had played for the Ottawa Senators who drafted him 44th overall in the 1998 NHL Entry Draft. See more…
Reference: (usmagazine.com, closerweekly.com, inquisitr.com, femalefirst.co.uk)