All We Need to Know about Carter Reum, Paris Hilton's husband!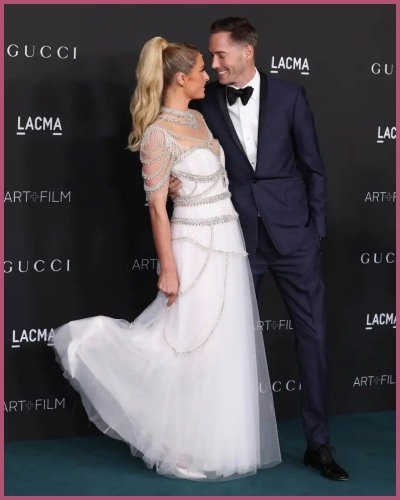 Paris Hilton's husband Carter Reum is the son of a rich business tycoon.
Despite being a rich businessman, he once appeared on reality TV in the past.
Paris and Carter recently welcomed a son via surrogate.
---
Who is Carter Reum? Meet the man who stole Paris Hilton's heart
Carter Reum and Paris Hilton are now proud parents of a baby boy. While Paris is not a stranger to most of us, people hardly know Carter.
Hilton's love life has been under intense scrutiny for years and it is not a secret that this is her fourth high-profile engagement. Luckily, she and Carter got married and he seems to love his dear wife unconditionally.
The lucky man gushed,
"From our very first date, I was able to get to know the real Paris,"

"As people who have seen her documentary and recent advocacy work know, Paris is kind, smart, driven, authentic and an amazing woman."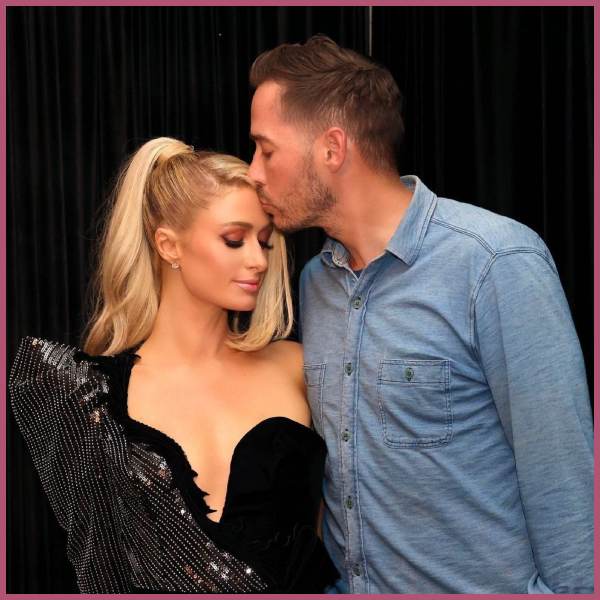 After dating for some time, Carter knew Paris was the one and he popped the question to the hotel heiress' 40th birthday with her friends and family in attendance.
Know more about Hilton's husband.
Carter is a successful businessman
Carter has an interesting business career along with his brother Courtney Reum. Together they founded M13, "a brand development and investment company accelerating businesses at the nexus of consumer products, technology, and media,"
He also co-created VEEV, a premium spirits company that Luxco in 2016, after being bored with his drinking experience.
Carter's dad W. Robert Reum was a successful business executive who had a huge role to play in Chicago civic affairs and philanthropy. He was also the CEO and president of Amsted Industries, a billion-dollar Chicago-based industrial firm.
Also, Read A First Time Mom! Paris Hilton Welcomes Her First Child with Husband Carter Reum!
Carter has an Ivy League degree
Carter got his B.A. in both economics and Business/Managerial Economics from Columbia University, an Ivy League School, in 2003. His brother, Courtney, and sister Halle also attended the same school.
He has a child from his previous relationship
After his wedding to Hilton, it was made public that Carter is a father to a nine-year-old child, a daughter from his previous relationship with Laura Bellizzi. In 2011, when the reality star was pregnant, many believed that it was Mel Gibson's baby, something which he strongly denied.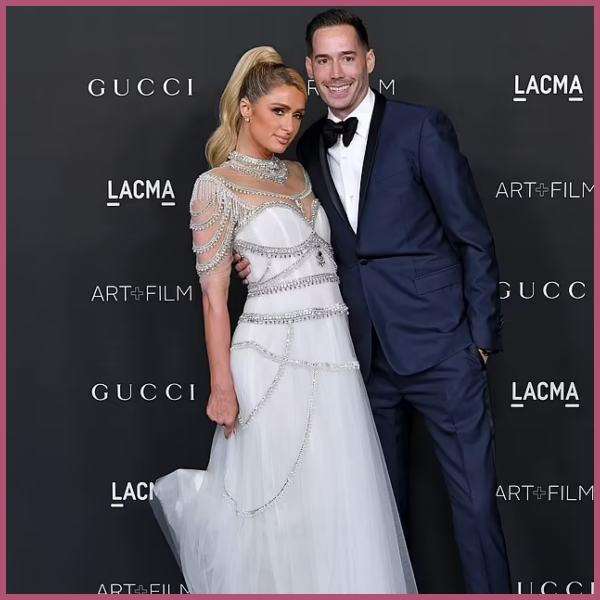 A spokesperson for Carter said,
'The people who this story matters to have known about it for 10 years. Carter supports this child. While he does not have a traditional father-daughter relationship with her, he has provided for her since she was born, and will continue to do so.'
He accepts Paris's imperfections
Someone once asked Carter about any of his wife's annoying habits, Carter admitted that Paris's creative mind does not bother keeping their house clean or organized.
Hilton said,
'Yeah, I'm not the most organized person in the world,' 
To which, Reum replied,
'Yeah, I don't think we're gonna change that. I think we're just gonna have to accept that. If that's the only reason you're not perfect, could be way worse.' 
Also, Read Kim Kardashian gave Paris Hilton advice about IVF to the new mother!