Update on Casey Goode and Alex Goode's new born baby's health! Know about her married life, age, social media, biography
Casey Goode is having a difficult time. The American Idol contestant Casey's revealed that her newborn son Maximillian has tested positive for coronavirus. She shared a post from the hospital with her newborn baby who was released from the NICU just a week prior.
Casey revealed,
"Max tested positive for COVID-19 early Saturday am. We took him into the ER after he was running a fever in the middle of the night. We had confirmation that he was exposed from direct contact with a medical professional who had cared for him earlier in the week,"
Likewise, she added,
"This has been a total shock to us. I am currently quarantining with baby Max in the PICU. They are treating me as if I have been exposed and are likely positive as well, although I am showing no symptoms yet. Please send good energy to our little bub so he recovers fast. Not sure what happens next from here… but I expect to be offline for a while as we recover. ❤️."
Casey and her husband Alex Goode welcomed their son Max in September 2020. They introduced their son Maximilian Vaughn Goode through Instagram.
In the post, she revealed how she decided the name, Max. Goode revealed that Max was still in NICY and they were hoping to get him back home soon.
Also read Indian TV channels are injurious to health! Congress party spokesperson Rajiv Tyagi dies of a heart attack shortly after BJP party spokesman Sambit Patra calls him a traitor!
Casey Goode and Alex Goode's married life
Casey Goode and Alex Goode dated for a while before getting married on 29th July 2017. Alex found a vintage ring at a pawnshop.
They called after a few days to ask if the ring was still there or not but sadly it was sold out. The jeweler Mark Broumand made a replica of the ring.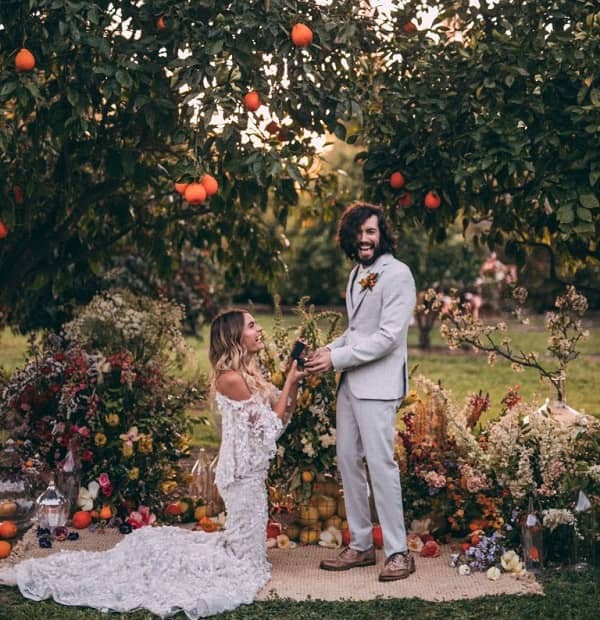 Casey got down on her one knee at Bear Flag Farm and surprised Alex with the proposal. Alex did not know that there was a surprise waiting for him in the form of a vow renewal and a custom ring. They celebrated their third wedding anniversary in July 2020.
What is the age of Casey Goode?
Casey Goode whose full name is Casey Potter Carlson Goode and professionally Quigley. Casey is a social media influencer and electropop musician based in Los Angeles.
She auditioned for season 8 of American Idol. Casey was born on 29th April 1988 in Eden Prairie, Minneapolis, USA. She has an elder sister.
She felt some humiliating experience on American Idol. Casey revealed through her Instagram account that she explained that the harsh feedback of the Idol judges was enough to make her step away from performing for years and question her purpose in life.
In the year 2009, Casey sang a rendition of Every Little Thing She Does Is Magic for her Top 36 performance. The judges did not find her interesting so eliminated her.
She wrote,
"Exactly ten years ago today I was kicked off of season 8 of American Idol. I was 20 years old… and I was told on national television that my performance was 'ALL WRONG' by the judges. Even Paula couldn't think of a nice thing to say."
Also read Nicole Young lost a legal battle with her estranged husband Dr. Dre! Know about their failed marriage, children, previous marriage, and more
Casey Goode on social media
Casey Goode has around 279k followers on her Instagram account. She has made more than 3.2k posts on her account. She shares about her life on her account. Likewise, she shares different photography pictures of her. Casey loves travelling and has visited many places. Talking about her Twitter, she has 3.3k followers. She joined Twitter in April 2009.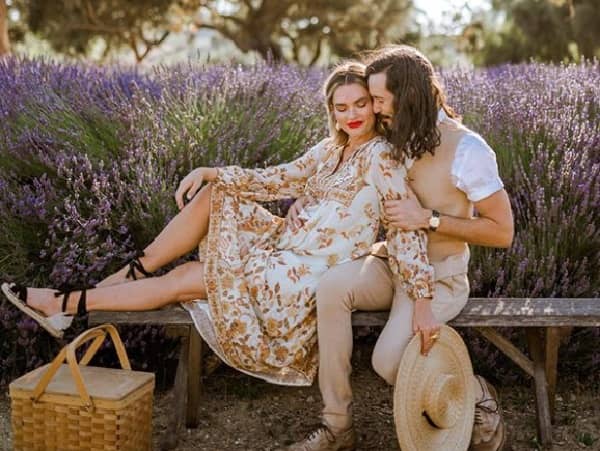 Goode is not as active on Twitter as she is on Instagram. Similarly, she has a Facebook account with 4.2k followers. She joined Facebook on 9th November 2011. Goode has a YouTube channel with 1.69k subscribers.
She used to upload different types of videos on her account. But she has not made any update on her YouTube channel since August 2019.