Casper Walsh of rap duo The Versatile is engaged to girlfriend Kasey Carruth!
Casper Walsh from Versatile has taken his relationship with his girlfriend Kasey Carruth one step higher. He proposed to her this, weekend while holidaying in Spain. His fans are delighted.
Casper Walsh is engaged
Rapper Casper Walsh of Versatile fame is engaged. This weekend he was with his girlfriend Kasey Carruth on a holiday in Spain. And he decided to propose to her.
Casper, 21 excitedly shared the happy news with his fans on Instagram. He uploaded a video of the sweet proposal for wedding he did to his girlfriend. In the video, Casper can be seen telling his girlfriend that he knows, what he wants for his birthday. Then, he goes on one knee and asks Kasey to marry him.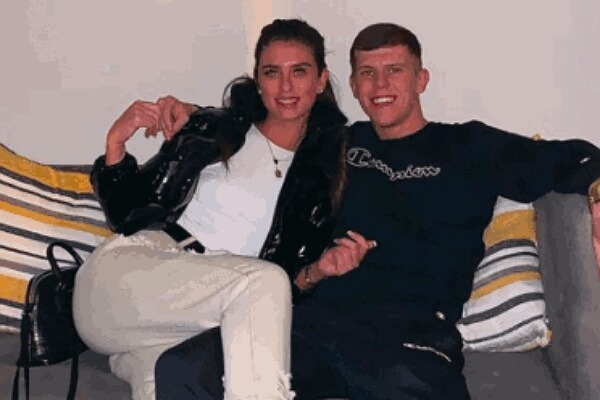 He says:
"Will you marry me babe?"
And he hands a huge sparkler to her. He captioned the post:
"ENGAGED ? SHE HASN'T STOPPED CRYING… HOPEFULLY TEARS OF JOY ?????? when ya know ya know, it's simple as that boys and I know she's the only girl I wanna be with for the rest of me life ?? say hello to Mr. Casey Walsh, and Mrs. Kasey Walsh ??‍♂️????????? STARTING 2020 ON THE HIGHEST OF NOTES ??????? I LOVE EVERYBODY HAPPY FUCKING NEW YEAR POSITIVE VIBES AND LOVE TO ALL ?????."
Kasey Carruth and her social media post
Kasey also took to Instagram to reveal the exciting news to her friends. She wrote:
"SAID YES ? But when you know you know ? i have never felt more scared, nervous and excited in my whole life and I haven't stopped crying but I know he's the one I want to spend the rest of my whole life with i can't believe this I am in so much shock? I'm so happy I love you more than you'll ever know @caswalsh ?? HERES THE TO FUTURE BABY BOY."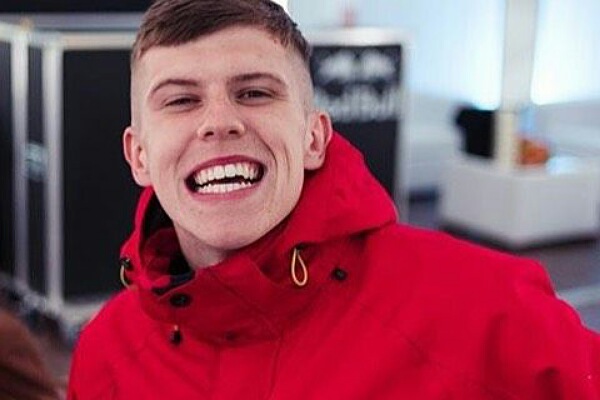 About Casper Walsh
Casper is a rapper and one-half of the rap duo The Versatile. He was born in Ireland on 16 January 1998. He is deeply inspired by Snoop Dogg. Casper and his rap partner Alex released the track "Dublin City G's" in 2017 in the month of July. His other track is "We Sell Brown". In 2017, Rubberbandits tweeted about Casper's this track. Thus his name came to the forefront.
He formed the pair with Alex Sheehan, 23. Both are from Ringsend, Dublin. And the two write and record their songs. They created the track Ketamine in April 2018 and thus took them to viral fame. On his Instagram, he has 133.2k fans. He and Alex have given performances and also sang at festivals. They worked with producer and DJ Evan Kennedy.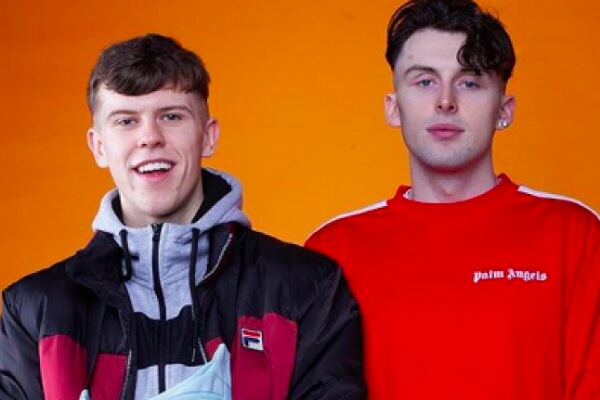 The Versatile and the controversy
In July 2019, the duo was criticized for their racist and misogynist lyrics in songs. Their lyrics about selling drugs on Middle Abbey Street, raising he'll, and women are not liked by many. Emma Dabiri who is Irish-Nigerian author and broadcaster tweeted about the group and her unhappiness over their radically – charged and sexually-explicit lyrics. Many others also vent their views against the songs. But the duo did not respond to these comments.
Source: famous birthdays, her . ie, irish times