Who is Cassidy Black? Insight on her happily married life with Dierks Bentley, children, net worth, social media, biography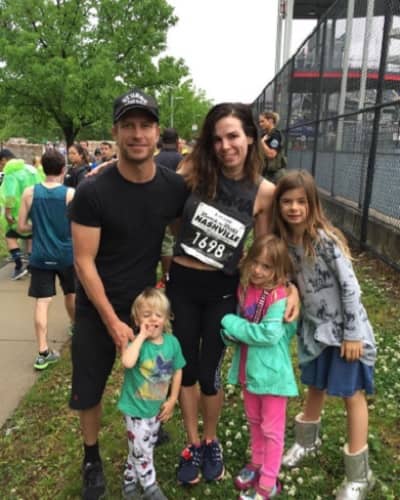 Cassidy Black is a marathon runner and philanthropist. She ran and completed the Boston Marathon in 2014. She completed the marathon in 3 hours 33 minutes and 38 seconds. In the year 2017, she ran the Boston Marathon and completed it in a total of 3 hours and 26 minutes.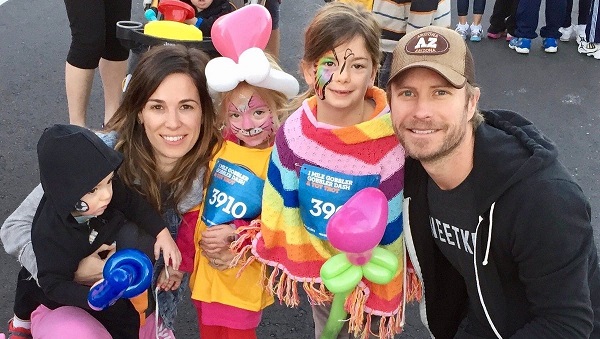 She ran the marathon in the support of Safe Haven homeless center in Middle Tennessee. Cassidy wrote on Instagram,
"Hugs to the volunteers and everyone there keeping people safe. Hugs to the girls who cheered for me at mile 6 and the person I couldn't see who screamed my name and 'Safe Haven' at mile 10. I hope you heard me scream back. To everyone who shared encouraging words and those who donated to Safe Haven…gigantic bear hug."
Cassidy Black and Dierks Bentley married life
Cassidy Black and Dierks Bentley met each other when they were in the eighth grade in Phoenix, Arizona. They dated on and off as they were young and life pulled them in different directions. Dierks was in Nashville and had invited her to visit him while he was on the tour and playing in Las Vegas.
When they were not together, Bentley used to write her love letters. They got engaged in December 2005 and eloped to Mexico the following morning on 17th December 2005. They knew from the first that they were made for each other. Cassidy said,
"We got married in a little chapel in Mexico, and it was beautiful and private and real."
Together they have three children, daughters Evalyn Day Bentley born on 4th October 2008, and Jordan Catherine Bentley born on 25th December 2010. Their son Knox Bentley was born on 9th October 2013.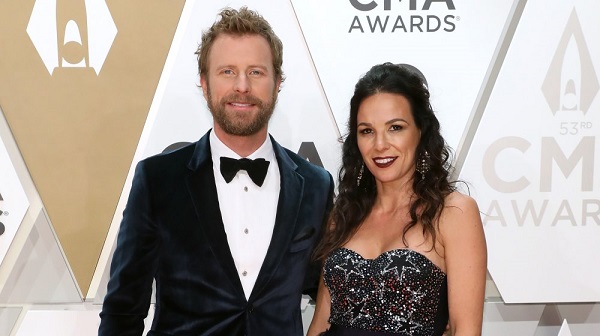 Also read Who is Kelley McDowell? Know about her married life with Malcolm McDowell, early life, open plan house, net worth, biography
How much is the net worth of Cassidy Black?
Cassidy Black has an estimated net worth of $1 million. She shares the net worth of her husband Dierks Bentley. Her husband Dierks has a net worth of $30 million. His studio albums are Dierks Bentley, Modern Day Drifter, Long Trip Alone, Feel That Fire, Up on the Ridge, Home, Riser, Black, The Mountain, and more.
On 21st August 2012, he released his extended playlist titled Country & Cold Cans. His singles are What Was I Thinkin, My Last Name, Long Trip Alone, Every Mile a Memory, Say You Do, Somewhere on a Beach, Living, Burning Man, Gone, and more.
In March 2020, Cassidy and Dierks nearly lost their Nashville, Tennesse house in a tornado. Luckily the tornado missed their house and they were safe. Likewise, they had purchased the house in the year 2009 for $1.42 million. The house features a 4-bedroom, 4-bath in 4,426 square feet.
Cassidy Black on social media
Cassidy Black has around 6.1k followers on her Instagram account. She first made a post on 10th March 2019 which was her post from Marathon. Sometimes she shares pictures with her husband and children who are very supportive of her and comes cheering when she is running a marathon.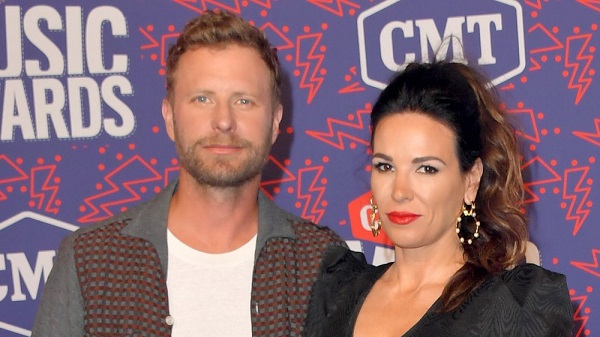 Similarly, Cassidy also has a dog whom she keeps featuring on her Instagram. Her account is mostly dedicated to her marathon journey. Other than Instagram, she is not on Facebook, Twitter, YouTube, and TikTok.
Also read Who is Keith Lieberthal? Know about his married life with wife Julianna Margulies, his early life, education, net worth, biography
Short bio on Dierks Bentley
Dierks Bentley is an American vocalist and musician. He turned into the most youthful individual from the Grand Ole Opry at age 29.
He marked to Capitol Nashville and discharged his self-titled introduction collection in 2003. His first DVD, The Dierks Bentley Experience, was recorded in 2006. Read more bio…