Cassie Ventura is finally happily married to Bull Rider Alex after dating each other since one year! The wedding ceremony took place in the beautiful place of California.
The celebrity, Cassie Ventura is professionally an American singer, dancer, actress and also a model. She is a singer with various musical sound such as R&B, pop, and hip hop soul as well. Fans and audiences appreciate her voice which has a character as well as ability.
She has now tied a knot with Alex Fine. She also had her past long-term relationship. According to some sources of information, it is said that she is also expecting her first baby with her current partner, Alex Fine.
Cassie Ventura's wedding
Cassie Ventura and Alex Fine have confirmed that the couple has married with an interesting and unexpected twist for the fans. The couple was dating each other for almost a year. They married after just a few weeks of their engagement.
Their wedding ceremony was held in a romantic and beautiful place, on the cliff sides of Malibu, California. The pretty bride wore a white strapless puffball gown and a romantic lace veil partially over her head. She chose her hairstyle to keep her hair in loose waves.
In the month of August, the 33-year-old star claimed that she was engaged to Alex with a cute Instagram post. She posted:
"My favorite day ever! #MrsFine 8.24. This moment will always be so special to me. I get to marry my best friend in the whole world. How am I so lucky!"
Also, read about Singer Zayn Malik's sister Safaa Malik married off as a minor at age 17! Zayn missing from the function?
The fun-loving match
The talented actress is pregnant with her first child with Alex Fine. They announced the good news in June on social media. The singer Ventura also did a pregnancy photoshoot as well. Cassie and Alex were spotted picking up their marriage license in California last month. They had a total of ninety days to get married after receiving the paperwork.
The happy couple had confirmed their relationship in public in the month of December 2018. Cassie Ventura was romantically proposed by Alex Fine.
In the caption, she also thanked Compton Cowboys. The proposal video was made with the help of Compton Cowboys. Compton Cowboys is a group that has the objective to defy stereotypes of African Americans.
The short romantic video of the proposal included riding a horse into the proposal scene with the letters "C" and "A" hanging above the couple. The video was taken on a rustic ranch.
Alex then dismounted off the animal and got down on one knee to propose his beautiful lady. Cassie seems to feel extremely overwhelmed and accepted the ring happily.
Also, read about Country singer Tyler Rich and actress Sabina Gadecki are married in Tennessee this Friday 20 September 2019!
Break Up with Diddy
The model has previously dated Diddy. Cassie Ventura and Diddy had a very long term relationship. In fact, she dated Alex Fine after her split with Diddy. Ventura and Diddy were together for almost ten years and then they got separated.
After the announcement of Cassie's pregnancy with Alex Fine, Diddy congratulated the couple with love and happiness. He wrote on Instagram as:
"Congratulations @Cassie and Alex. I wish you all nothing but love and happiness. God bless L O V E."
A Short Bio on Cassie Ventura
Cassie Ventura's full name is Casandra Elizabeth Ventura. She was born on the 26th of August,1986. She is more often known as Cassie. Her birthplace is in New London, Connecticut. Her self titled debut studio album was released in the year 2006 which was able to reach at number four on the Billboard 200 chart and features the Billboard Hot 100 top three hit "Me and U". More bio…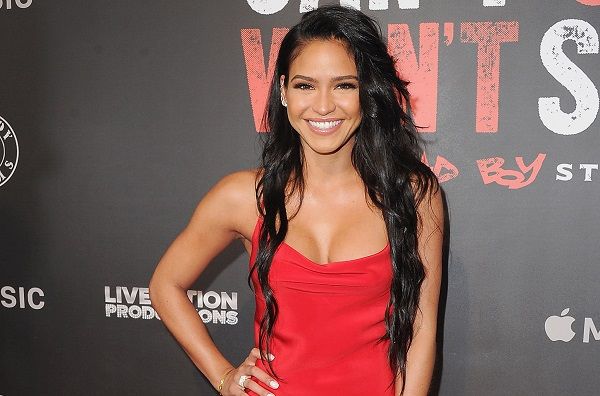 A Short Bio on Alex Fine
Alex Fine has the full name of Alex Oliveira. He was born on 21st of February,1998 in Rio de Janeiro, Brazil. Talking about his profession, he is a professional mixed martial artist. Furthermore, he is currently competing in the Welterweight division of the Ultimate Fighting Championship (UFC).
References: (usmagazine, eonline, hollywoodlife)