What caused Supermodel Christy Turlington's early emphysema? Know about her smoking habit and her 'content' married life!
Christy Turlington's married life
Christy Turlington is married to Ed Burns and has two children with him. She was recently spotted with her husband cheering up her daughter Grace who had come to participate in the horse-riding competition held at Hampton Classic at the end of August 2017.
The couple is now married for nearly 16 years and also has a 13-year old son named Finn. It is a happy family of four; though Christy Turlington repents that she lost her father before she had got married or experienced motherhood. Her mother is from Central America.
During the birth of her daughter, Christy had seen death closely when she had heavy post-delivery bleeding (Post-partum hemorrhage or PPH) and had needed several pints of blood and intensive care monitoring to be revived.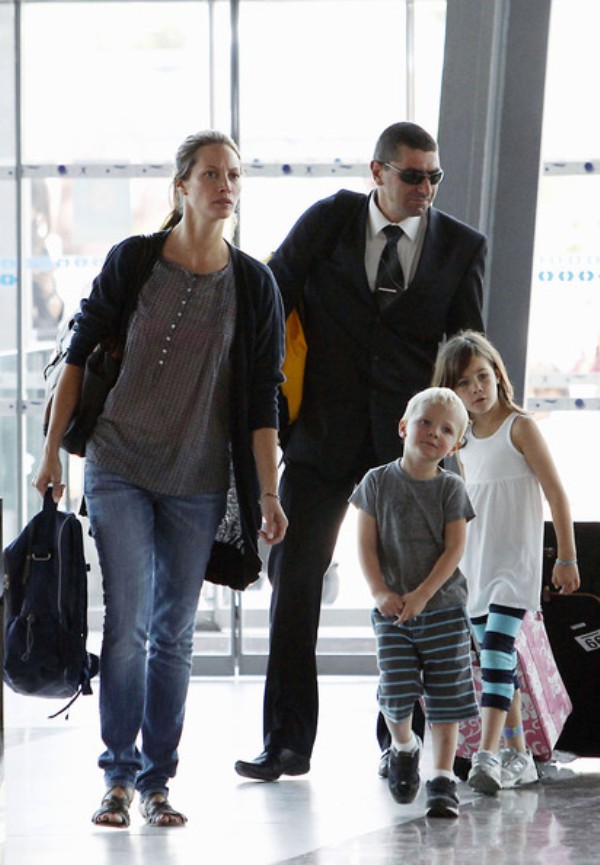 This is also the reason that Christy has started a non-profit organization called 'Every Mother Counts' who make mothers and people aware of pregnancy-related issues and motherhood.
She also openly voices her concerns on Governmental policies that are insensitive to women and mother's health and well-being. In an interview, Christy had candidly talked about her real happiness.
She said:
"[The maximum happiness was] before kids, when I was 13 or so, on the back of my horse, running at full speed in an open pasture. Post kids, happiness happens often, but in more subtle ways. I now prefer the word "content"
Christy's lung problem
Christy was already into modeling when she was 16 years old. The field she was in exposed her to a number of health-risking habits. She got hooked on cigarettes at the age of 13 years and had become a chain smoker.
Talking about those days, Christy said:
"When I started modeling I wanted to appear more grown up, and smoking easily did that for me. By 16 I was smoking a pack a day,"
She continued puffing them till her father was diagnosed with lung cancer in 1997. She then left it completely and took over as a campaigner against smoking. Even though Christy ceased smoking when she was 26 years, the damage had been done.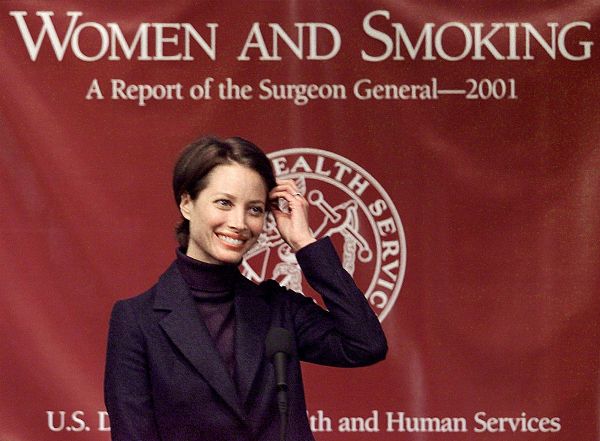 When she got her lung scan done at Manhattan's Cornell Weill Medical Center as part of an awareness program regarding the latest technology, she was surprised to know that she already has early signs of emphysema or chronic obstructive lung disease (COPD). She said in an interview:
"The really frightening thing is, there was enough of an effect from my smoking that it caused permanent damage."
She volunteered to be the face of the NHS' anti-smoking campaign and advertisement. Emphysema and lung cancer is being diagnosed more and more in the younger age group and also in women.
It no more is a disease solely of the old, aged, and debilitated men. The affection of the young population by this disease is more worrying since it implies lesser productivity for society.
You may like to read:
Inspiring celebrities! List of celebrities who quit smoking!
American actor Michael Douglas opens up about throat cancer and how he was never afraid to die!
What is emphysema?
Emphysema is a chronic lung disease in which the lung elasticity is lost. This is due to damage to the walls between the terminal air sacs (alveoli) in the lungs. The lungs, therefore, inflate and deflate less well. Breathing becomes difficult and less oxygen goes to the blood.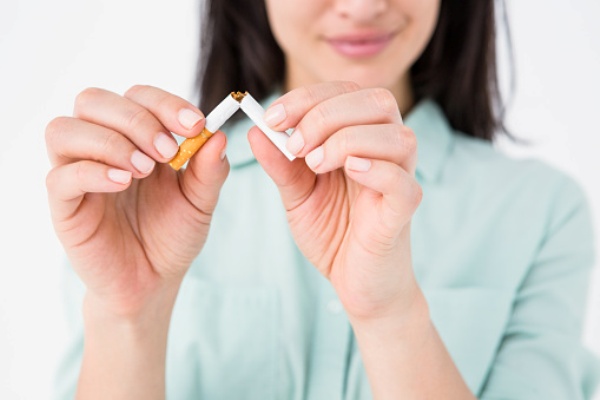 As the severity of the damage increases, there is bluish discoloration of the skin and lips (cyanosis). Eating, walking and lying down are also compromised. Tobacco smoke is the main culprit for this lung damage.
It is an incurable disease but preventable. Further damage could be lessened by stopping tobacco smoke exposure and kicking the cigarette butt.
Short bio on Christy Turlington
Christy is an American model, charity-founder and campaigner, and filmmaker. Whereas, she represented Calvin Klein's Eternity campaign in 1989 and again in 2014, and also represents Maybelline.
Likewise, she was also named one of Glamour's Women of the Year in 2013, and, in 2014, was named included on the annual Time 100 list of the most influential people in the world.
Besides that, she initially attracted fame in the late 1980s and early 1990s as a supermodel. More bio…