8 Celebrities airport looks! Who looked fresh even after the hectic travel?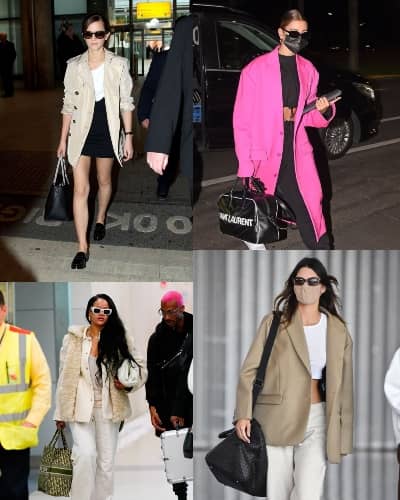 Whether you're headed home or on a trip, these jet-setting stars offer some sartorial travel inspiration in everything from sweats to stilettos. An airport outfit should be chic, but comfortable. It should be able to accommodate fluctuating temperatures once you're airborne and withstand hours of in-flight crush and crumple.
So, here are some airport outfits inspired by celebrities.
1)Gigi Hadid
After leaving Milan for the autumn/winter 2020 show. She boarded a plane for Paris wearing comfy attire a bright orange and brown two-piece with a beige polo neck slipped underneath. Matching with oversized shades and a cream tote.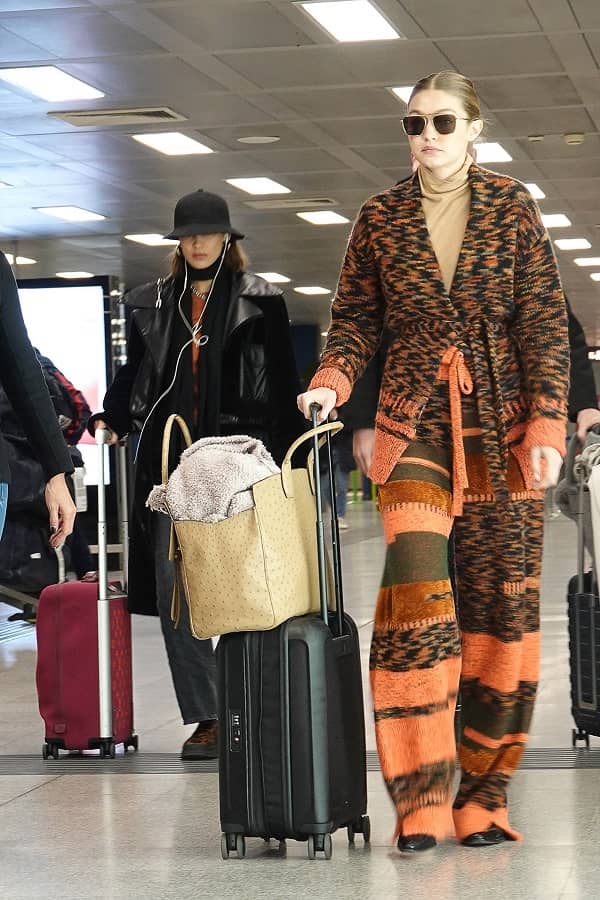 2)Rihanna
In 2019, Riri arrives at JFK airport looking absolutely stunning in a white outfit looking super comfy. She matches the dress with a set of earrings and a matching layer neckless with white sunglasses. She accompanies 2 bags with her.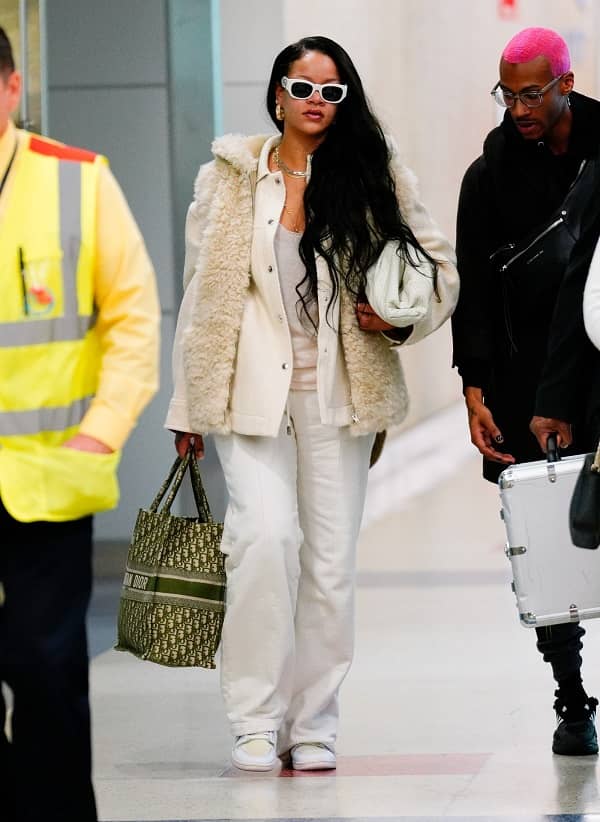 3)Bella Hadid
The model was spotted in New York airport in a cozy white puffer coat, turtleneck, and sleek jeans. Meanwhile, she added hoop earrings with golden layering neckless with seethrough sunglass. She was carrying a black bag that matches her black and white outfit.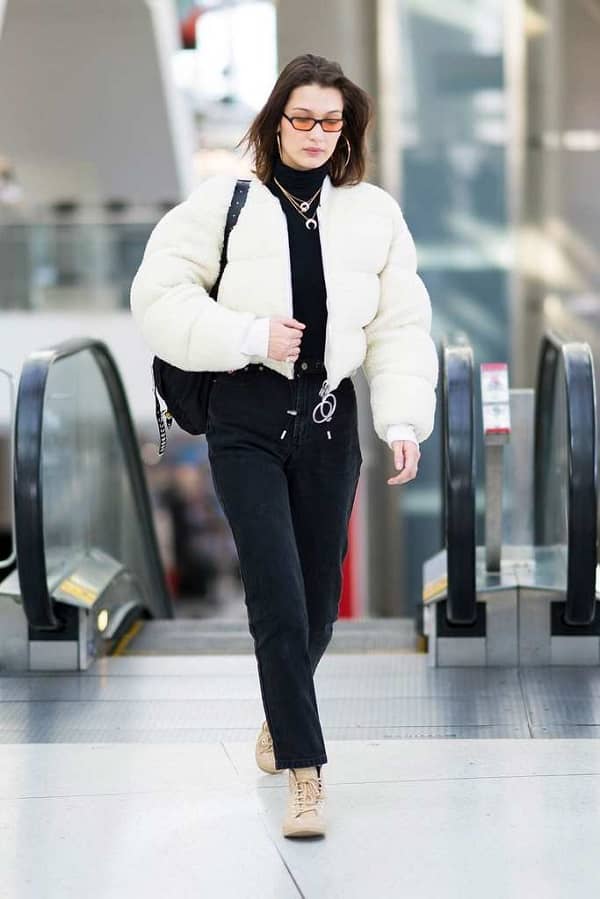 4)Selena Gomez
Selena hit the airport with a denim look. She wears a denim coat and jeans with Lululemon flow y bra IV matching with Jimmy Choo Minny leather sandals, Dior So Real sunglasses, and Louis Vuitton Dora Mini Malletage bag.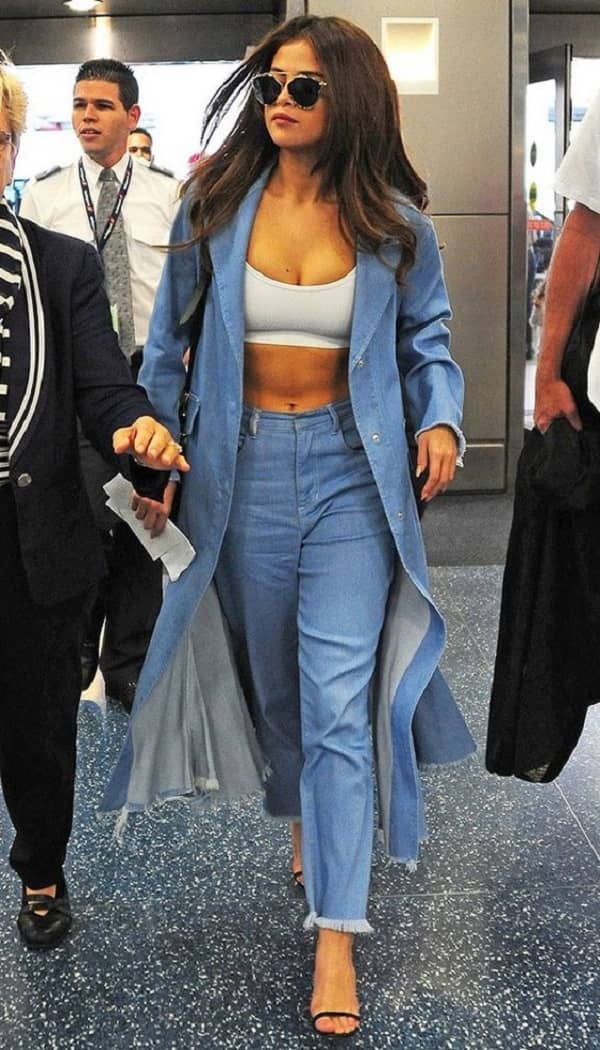 5)Kendall Jenner
After an overnight flight from Los Angeles, the model touches down at JFK airport in comfortable sweatpants with a stylish nude blazer and a white crop top. She carried a $4,500 Bottega Veneta duffle with a matching nude face mask and slipped a pair of square-shaped sunglasses.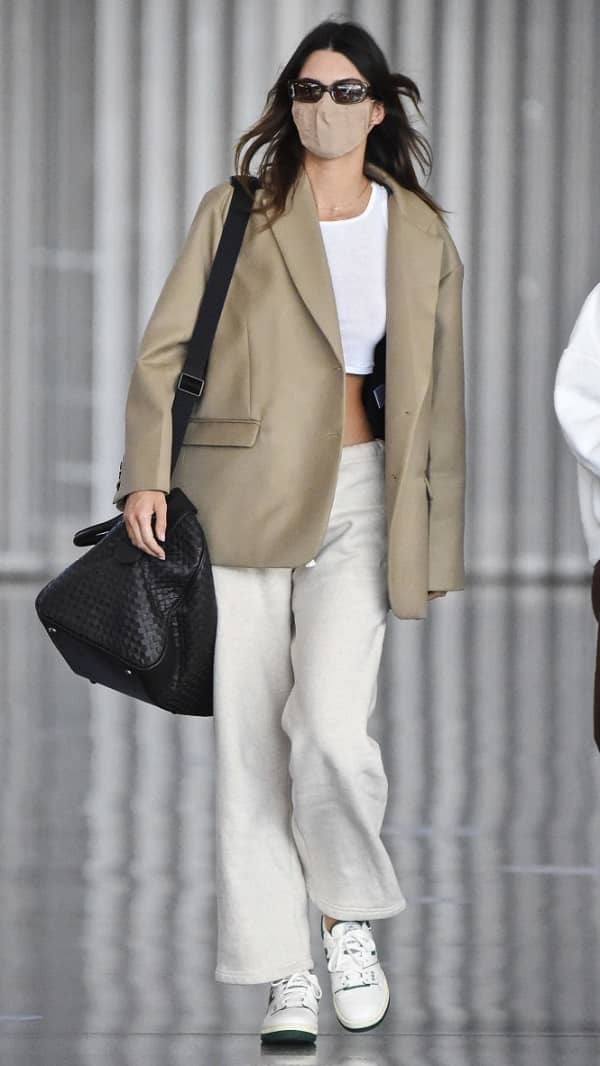 6)Hailey Bieber
The model strutting into Milan airport looking typically glamorous as she prepared to fly home to Los Angeles after fashion week. She rocked in a matching crop top and sweatpants combo, flashing her taut waist. She covered up with a neon pink long coat with a low bun.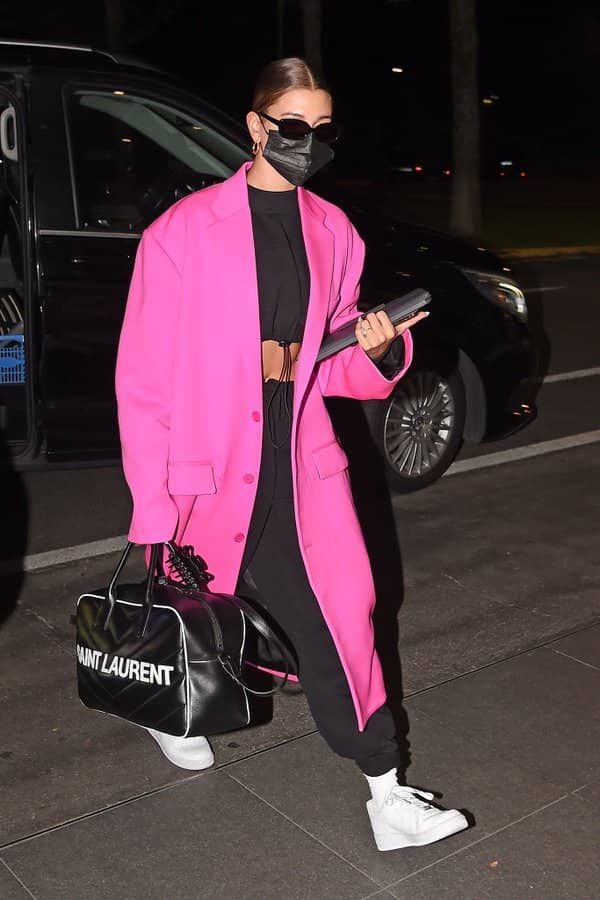 7)Victoria Beckham
Victoria always dresses in a styles way. Her Poshness is totally dedicated to her couture, even at the airport. While most folks are schlepping in sweat pants. She hit the airport in the belted, high-waisted slacks paired with a polka-dot shirt, suede platform boots, and matching bag.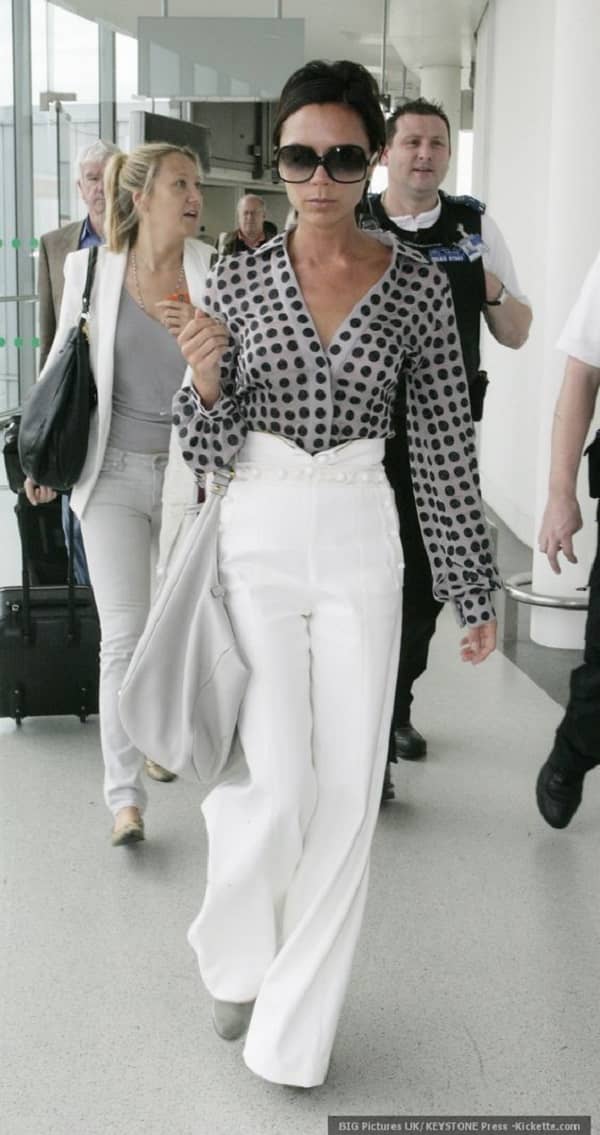 8)Emma Watson
Emma was spotted at London's Heathrow Airport today (March 5) following her trip to LA, where she presented an award at the 2014 Oscars on Sunday. She was wearing a classic Burberry trench coat over her Sandro combo dress. Her sleeveless frock featuring a white top with draped fabric and a straight tight black skirt was styled with black loafers matching with a black Dior 'Addict' bag and Raybans.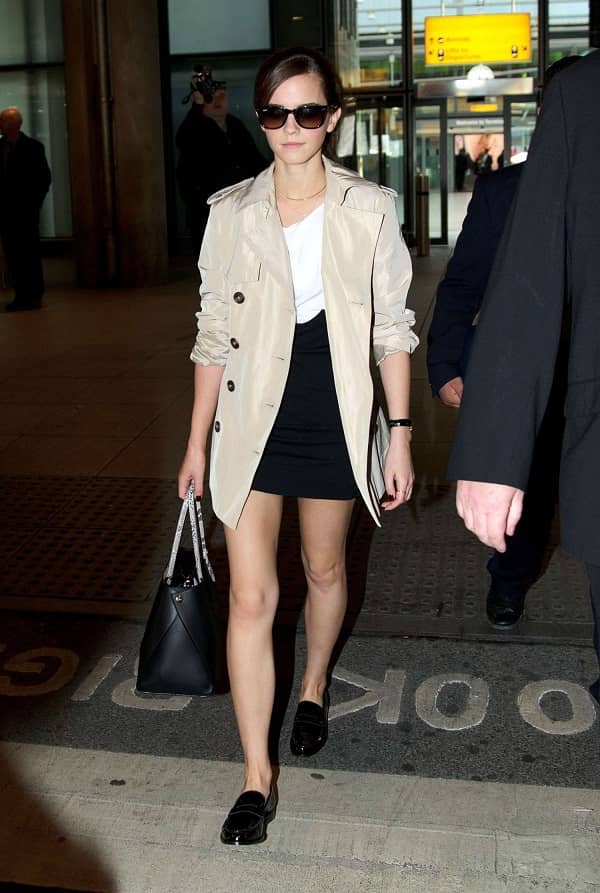 You may also like to read, 7 Celebrity Couple Who Are Gifted With Twin Children!