Celebrities from Ariana Grande to Sabrina Carpenter Reveal Their Favorite Disney character!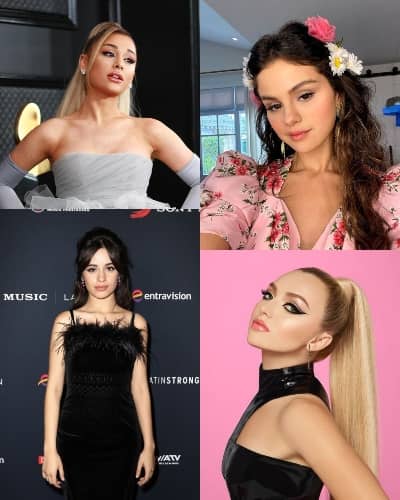 Disney channel and characters have always won our hearts even if we are in our childhood or our 90s. Plenty of celebrities love to watch Disney and they have been pretty open about their favorite Disney characters.
So, here are some celebrities with their favorite Disney character.
1)Ariana Grande
Ariana's favorite Disney characters in between Jasmine and Aurora. On Jan 21, 2011, she tweeted a post on Twitter about her favorite Disney Princess.
She wrote,
"It's a tie between Jasmine and Aurora. How about You? RT What is your Favorite Disney Princess?"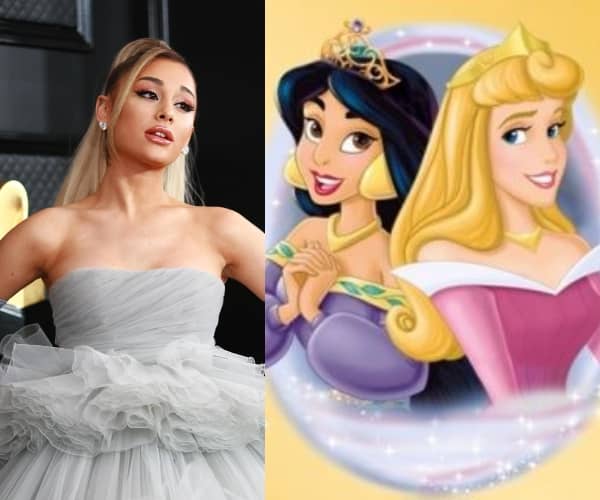 2)Selena Gomez
Selena's favorite princess is Arial, she loves the wizard of oz, lion king, and she likes Minnie Mouse and Mickey too. As per the source, When she was younger, her favorite Disney princess was Cinderella.
Selena has also worked in the Disney channel as a fashion designer. She first appeared in one episode of The Suite Life of Zack & Cody as Gwen and some episodes of Hannah Montana as Mikayla.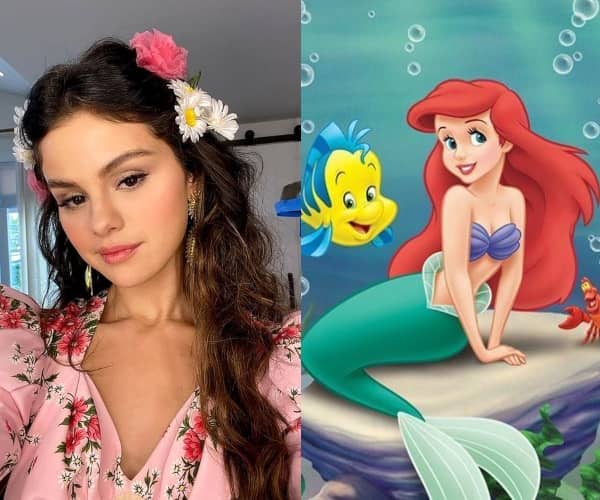 3)Dove Cameron
Dove's favorite Disney princess is Elsa and Anna and Rapunzel. When she was a little her favorite was Ariel because of the new school babes, especially one ice queen in particular.
Dove said,
"I always hesitate to say that my favorite princesses are the new ones because I know it's cooler to be like, 'I like the OG people,' But I love Elsa and Anna and Rapunzel. I like the recent ones because I think they're goofier. They're weirder. As we as a society get weirder, I think they follow us. That's cool."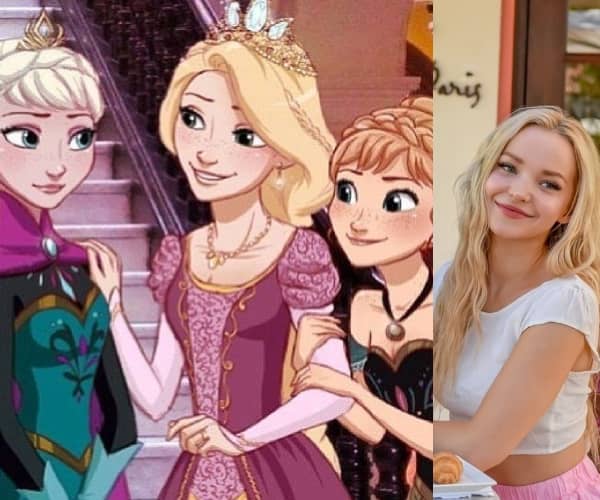 4)Bella Thorne
Bella has lots of love for the ultimate rebel princess Merida.
She told to Wonderland,
"That girl, Merida, is one tough cookie, I like her, She ain't need no man and is a dada with that bow and arrow. Another talent I want to acquire! Shooting a bow and arrow." Please nobody give Bella a bow and arrow.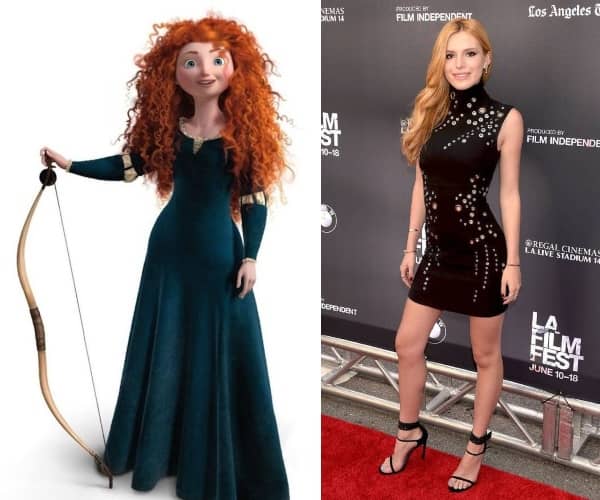 5)Zendaya
Zendaya revealed that even though Tiana and Ariel are her faves, she doesn't discriminate among other Disney characters.
She said,
"I just love Disney princesses in general, They're pretty and they're sweet and they're unreal. They're completely fictional!"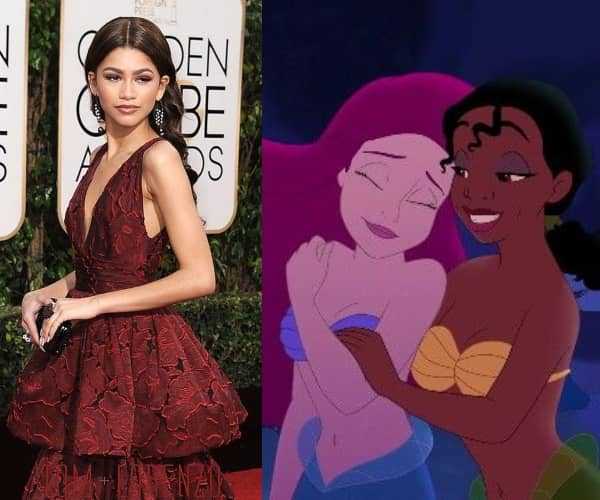 6)Peyton List
Peyton says that sleeping beauty Aurora is her favorite Disney character.
Peyton told M,
"My friends always tell me I look like Aurora from Sleeping Beauty, "And so I get that one a lot, which I like. I'm like, 'Oh, that's so sweet!'"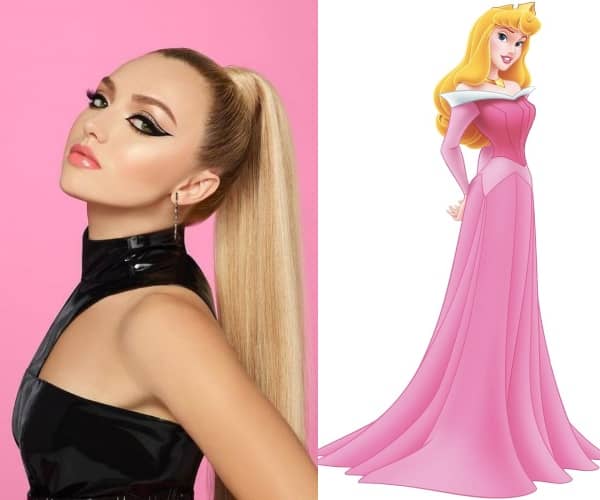 7)Sabrina Carpenter
Carpenter's favorite Disney Princess is Rapunzel. From her determination and adventurous spirit to her creative nature and integrity, Rapunzel has inspired Sabrina. Rapunzel's confidence helps Sabrina feel more sure of herself before she tackles big challenges like singing onstage.
Sabrina has also worked on Disney shows like Sofia the First, The Lion Guard, Mickey Mouse, and the Roadster Racers.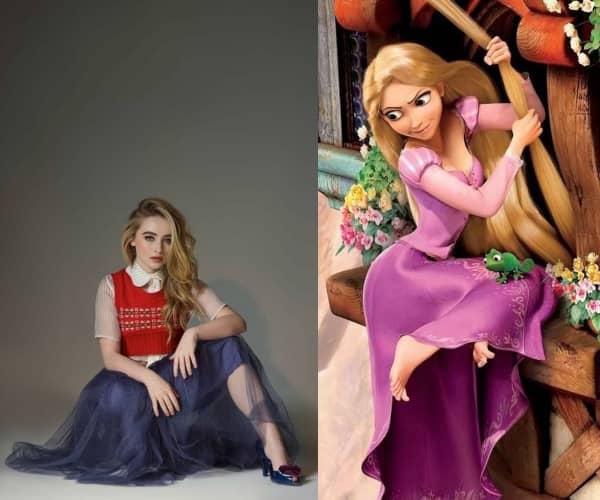 8)Camila Cabello
Camila's favorite Disney character is Peter Pan. And her Disney movies are her favorite movies.
Camilo told,
"Guys as you know Peter Pan is the love of my whole life and he and tinker bell and Wendy and John and Michael stop on the Big Ben before they go to Neverland and its right there behind me and I am going to climb it and grab some fairy dust from the hands of the clock so I can sprinkle some on the tippy top of my head and fly away with them."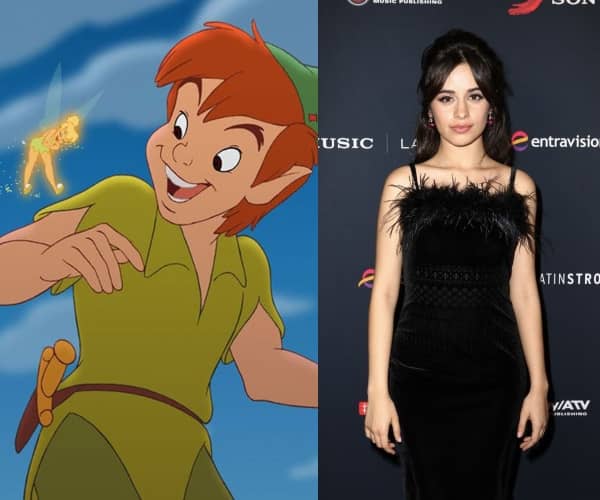 You may also like to read, Dan Gheesling and his wife Chelsea are expecting their third child! Few facts on Dan