Celebrities Who Wore Bikini/Lingerie To The Red Carpet; Here Are Some Of The Looks You Don't Want To Miss!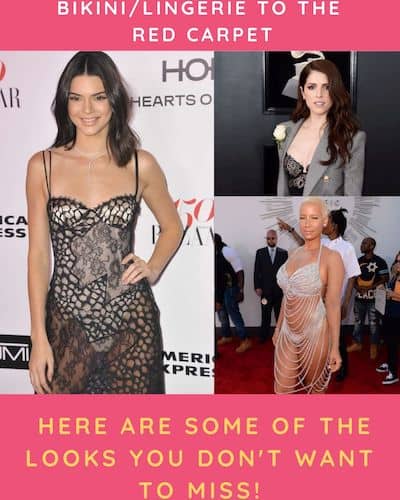 The lingerie trend on the red carpet is something that is going on for a while now. Meanwhile, celebrities wear jaw-dropping jewelry, perfectly styled hair, and glamorous outfits. Over the years, celebrities have also worn a scandalous dress and one of them is lingerie and bikinis. Here are some of the best looks of celebrities looking stunning on bikini and lingerie on the red carpet.
1. Kendall Jenner wearing sheer lingerie
The Kardashian-Jenner sisters have made several fashion statements over the years now. Back in 2017, Kendall Jenner stepped the red carpet of Harpers Bazaar in a sheer lingere. The model looked totally stunning in the thigh-high cut black outfit. Jenner completed her look with black high-heels and minimal make-up.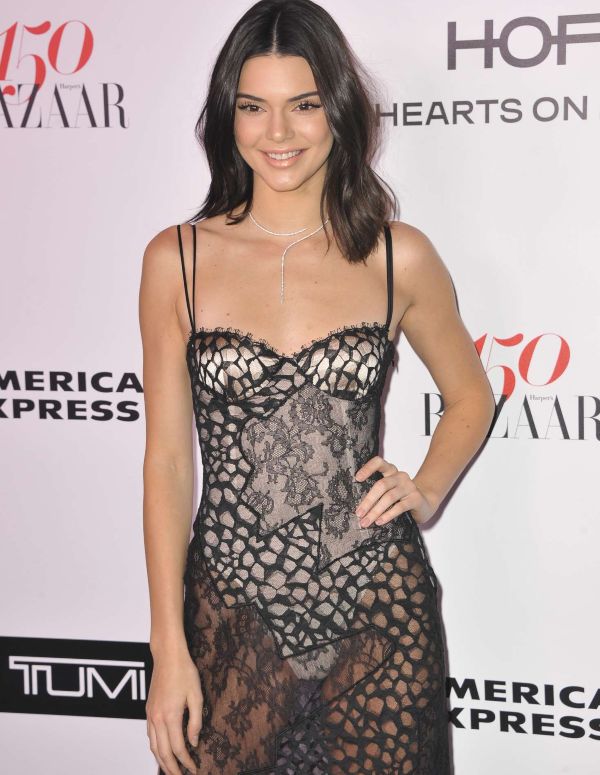 2. Amber Rose on MTV Video Awards
The American star Amber Rose has her own fashion statement when it comes to the red carpet. In 2014's MTV red carpet, Rose came to the event with her husband. But her red carpet look was something that caught all the eyes. She flaunted her amazing figure in a silver bikini and silver chains drazzling down her body. The model showed off her long legs and curves in a barely-dressed look.
3. Ariana Grande wore lingerie as a crop top
The American singer Ariana Grande had all the eyes on her when she wore black sheer lingerie as a crop top. The singer looked stunning with a lace top and ivory pants. She kept her iconic high ponytail and red lipstick completing her look with black high heels.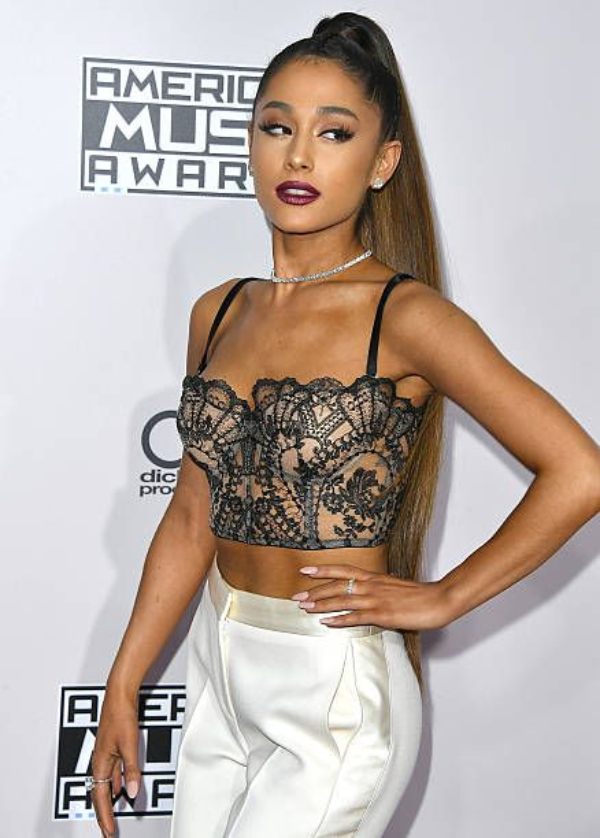 4. Halsey paired bra with a long skirt
For the 2017 Billboard Music Awards, Halsey arrived on the red carpet with her elegant and gorgeous look. She paired a Sergio Hudson's bra with a striking khaki floor-length skirt. The singer also added belt camouflage pockets to complete her look. She looked stunning and edgy with thigh-high lace-up Monika Chiang shoes.
5. Anna Kendrick looked sizzling in lacey blacktop
On the 6oth Annual, Grammys Award Anna Kendrick pozed in a grey checked pantsuit and a blacky lacey lingerie top. She completed her look with a matching blazer and baby pink high heels. The singer kept her hair open and wore some rings for accessories.