Who doesn't love junk food? Check out these celebrities who love junk!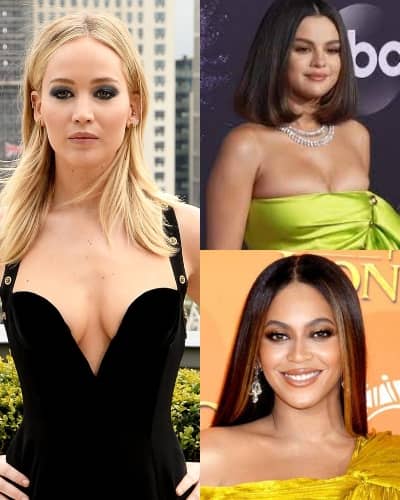 Of course, fitness and dieting are a big part of being a celebrity, but that doesn't mean they don't have cheat days. Some celebrities have major soft spots for fast food and they're never afraid to fulfill their cravings.
So, here are some celebs who really really love junk foods.
1)Katy Perry
Katy shared a snap of herself on Instagram standing in line at one of the fast-food chain's locations in Tokyo in 2015.
In 2013, she told Us Weekly 2013 that her favorite ice cream is Cold Stone Creamery's Birthday Cake Remix and her favorite comfort food is boot-shaped chicken nuggets, specifically.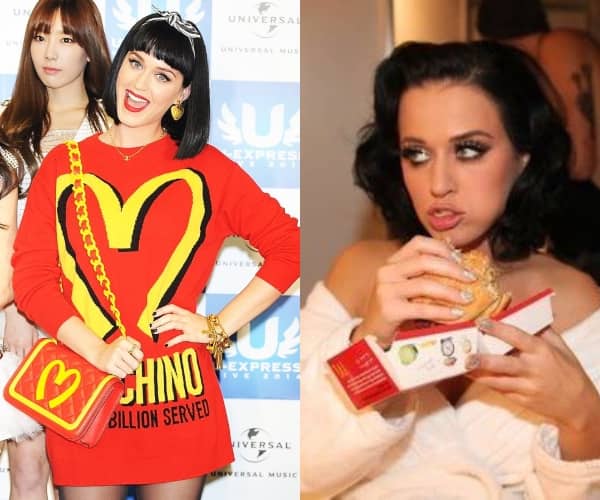 2)Selena Gomez
The famous singer and actress love Flamin' Hot Cheetos. She posted the picture above of her digging into some on Instagram. According to Bon Appetit, she has a stock of those in her tour bus along with some chocolate, pickles, and water. The singer loves the global fast-food restaurant chain so much that she even made a pit stop to get herself a burger during her Carpool Karaoke segment with James Corden in 2016.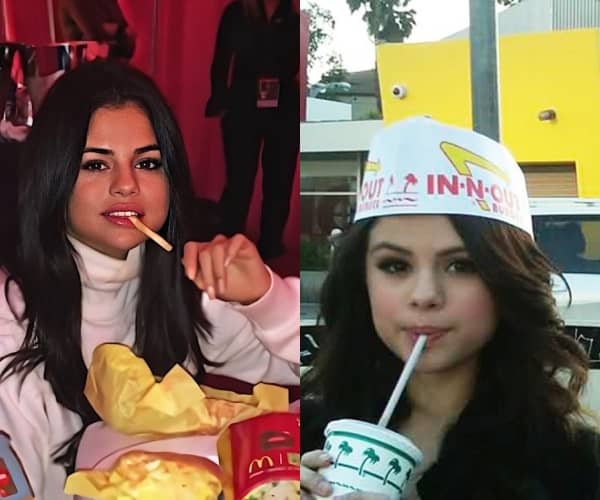 3)Rihanna
During an appearance on Ellen DeGeneres' show in 2016, the singer revealed that her tour contract includes a list of junk foods that must be stocked in her dressing room. The indulgences include Oreos, Golden Grahams, red and white wine, cereal, soda, Cup-o-Noodles, garlic olives, Flamin' Hot Cheetos, and regular Cheetos.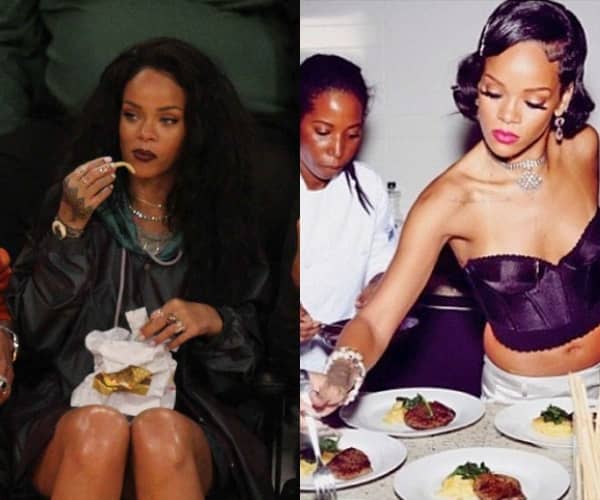 4)Beyonce
Back in 2003, Beyonce revealed on "The Oprah Winfrey Show" that she had been given a lifetime supply of the popular fried chicken chain, Popeye's. According to the singer, the chain heard about her love of fried chicken and gifted her a card for free food, though she said she's been too embarrassed to use it. Beyonce also once spent £1,144 (about $2,261 at the time) at Nando's, another popular chicken joint, to feed both herself and her crew in Dublin, Ireland.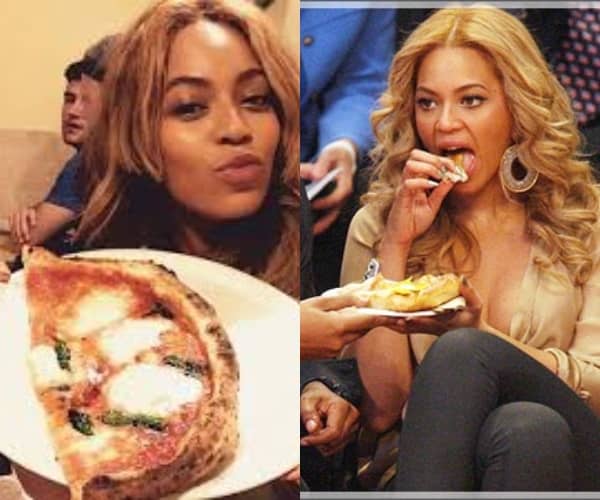 5)Chrissy Teigen
Dressing-room snacks are a must-have for the model, and she always includes something sweet. She told ELLE, "I always request sour candy I love Sour Patch Kids and Sour Punch Straws and peanut M&Ms," In a 2017 interview with Delish, the model said she likes to lick the "nacho cheese seasoning" off Doritos and put the chips back in the bag.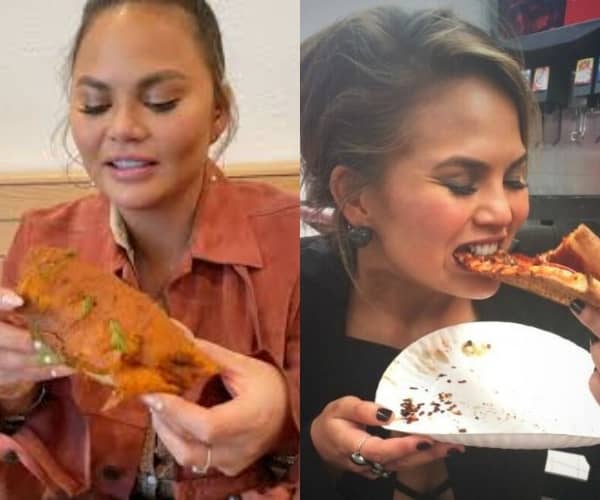 6)Jennifer Lawrence
The Oscar winner became known for mentioning fast food every chance she got during interviews and red carpets. While filming those intense ballet scenes for Red Sparrow, Lawrence ate clean but craved fast food.
She told Entertainment Tonight
"I just would want Jack in the Box and just [would have] to eat chicken breasts, so that to me is like I'm starving!"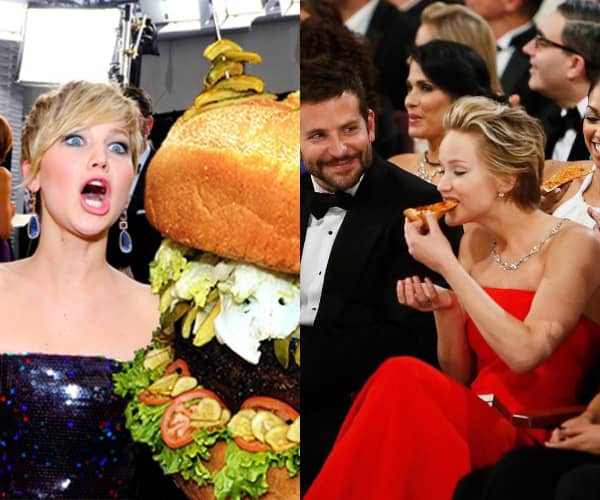 7)Zendaya
Zendaya is a 24-year-old actress, singer, child model, and a big fan of ice cream and burritos. She's a vegetarian (because she loves animals more than vegetables) but that doesn't stop her from eating fast food almost every day. Her favorite restaurants are Subway, Chick-Fil-A, and Chipotle. She is obsessed with ramen noodles. In 2015 she paid homage to instant ramen with the Instagram caption, "Mood."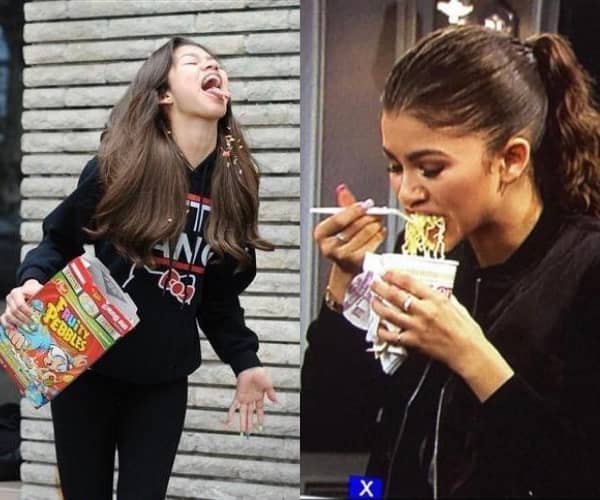 8)Britney Spears
Popstar Britney Spears is a longtime fan of Starbucks blended drinks. In 2011, Spears told a fan on Twitter that her favorite drink from Starbucks is a strawberry Frappuccino. And back in 1999, the singer said she couldn't get enough of Mocha Frappuccinos. Spears also told People that her "guilty pleasure" is crawfish, because it reminds her of her Louisiana upbringing.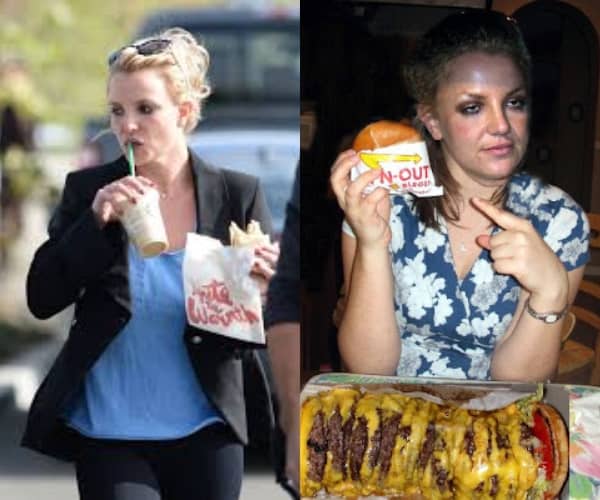 You may also like to read, Who is Michael Allio? Find out few interesting facts about 'The Bachelorette' star!