Did you know where these celebrities have moles on their body??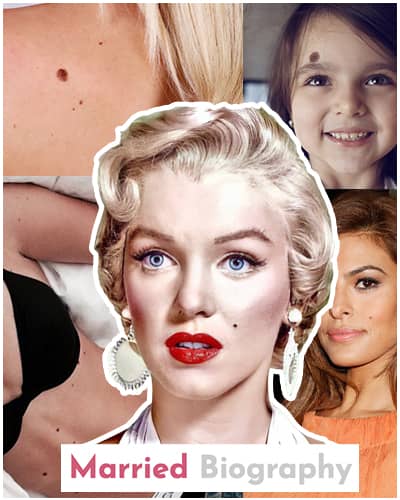 1. Eva Mendes
Eva Mendes is an American actress, model, and businesswoman. Her acting career began in the late 1990s, with a series of roles in films such as  Children of the Corn V: Fields of Terror (1998) and Urban Legends: Final Cut (2000). Eva Mendes has brown eye color and she has dyed her hair blonde.
She has a mole on her left cheek.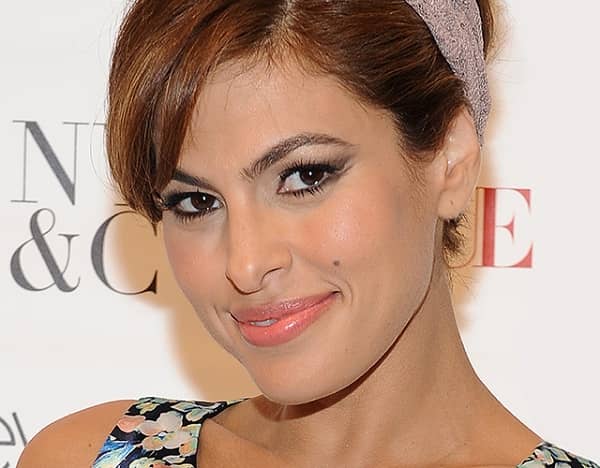 2. Marilyn Monroe
Marilyn Monroe was an American actress, model, and singer.  She was a top-billed actress for only a decade, but her films grossed $200 million (equivalent to $2 billion in 2019) by the time of her death in 1962.
Marilyn Monroe also had a mole on her left cheek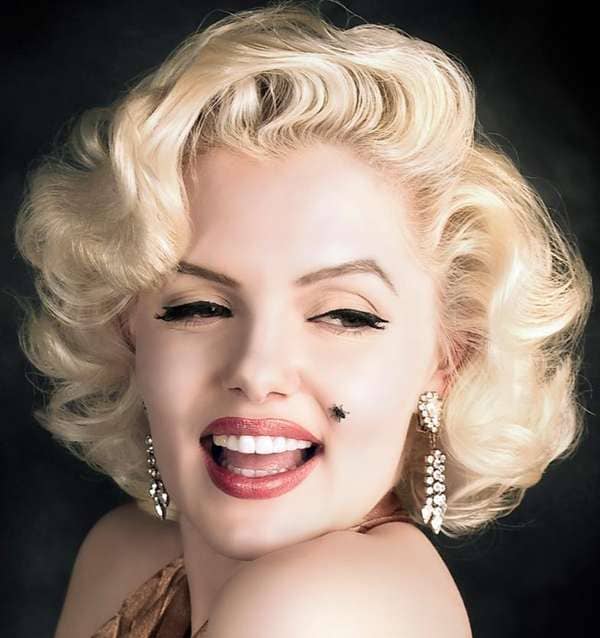 3. Gigi Hadid
Gigi Hadid is an American model. She made her debut in the Top 50 Models ranking at Models.com in November 2014.  Hadid has made 35 appearances on international Vogue magazine covers over the span of four years. Her eyes are blue-green in color and her hair is blonde in color.
She has moles in most parts of her body and she is bold enough to show off as well.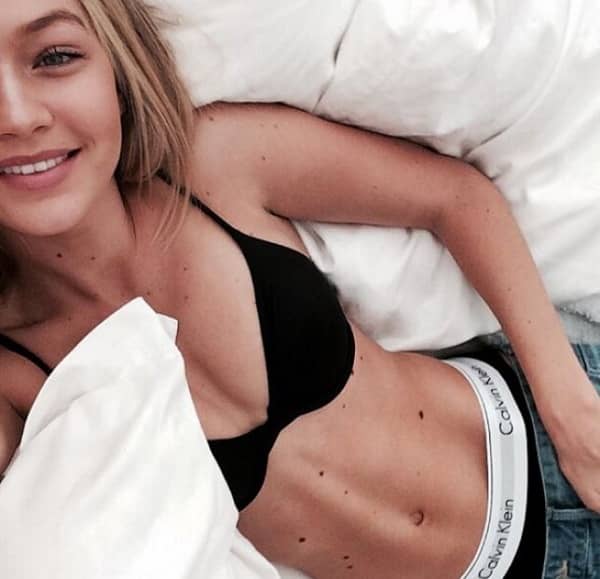 4. Sherilyn Fenn
Sherilyn Fenn is an American actress. She came to attention for her performance as Audrey Horne on the TV Series Twin Peaks (1990–1991, 2017) for which she was nominated for a Golden Globe Award and an Emmy Award. Fenn's eyes are blue in color and her Shair is black in color.
Fenn has a mole by her eye side.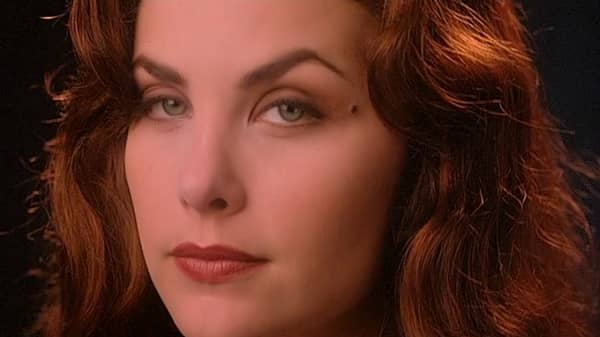 5. Elizabeth Taylor
Elizabeth Taylor was an English-American actress, businesswoman, and humanitarian. She began her career as a child actress in the early 1940s and was one of the most popular stars of classical Hollywood cinema in the 1950s. She was born with distichiasis, a genetic 'disorder' that produces an extra row of eyelashes, and her eye color was violet in color.
The iconic and legendary Elizabeth Taylor has a mole on her right cheek.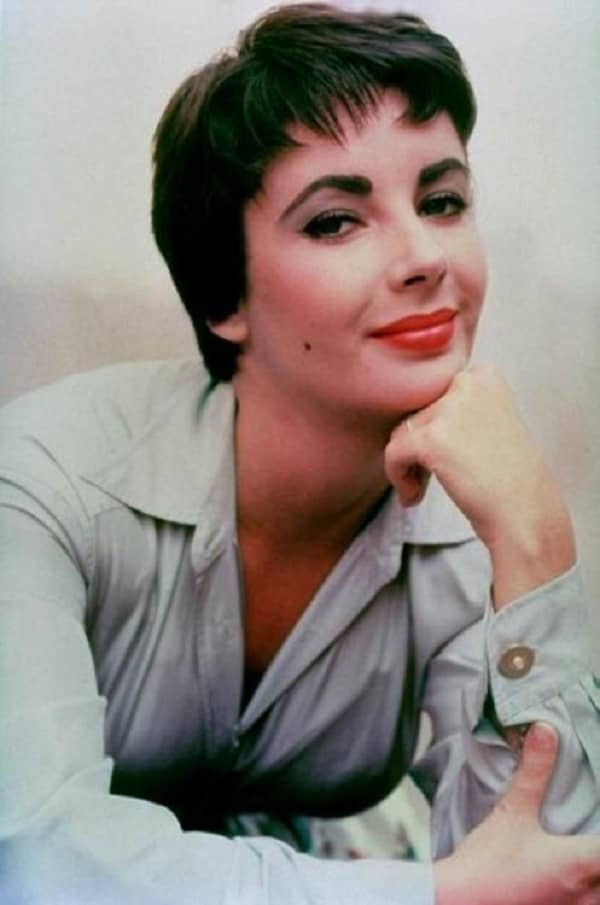 6. Angelina Jolie
Angelina Jolie is an American actress, filmmaker, and humanitarian. Jolie made her screen debut as a child alongside her father, Jon Voight. She has been named Hollywood's highest-paid actress multiple times. Her hair is dark brown in color and her eyes are blue in color.
Jolie has a mole above her right eyebrow- a pretty accent to her fierce eyes.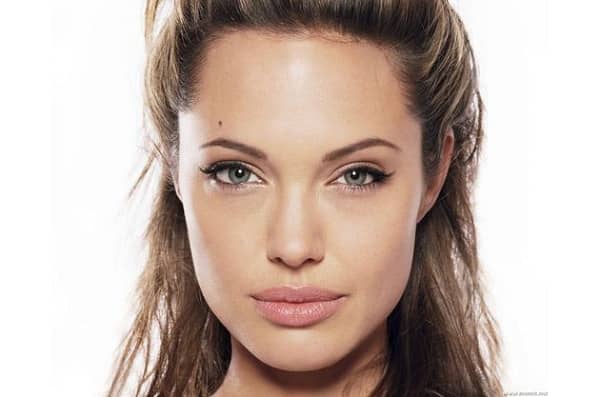 7. Busy Philipps
Busy Philipps is an American actress. She is best known for her roles on the television series Freaks and Geeks (1999–2000), Dawson's Creek (2001–2003), and many more.  Philipps hosted her own television talk show Busy Tonight, on E!. She has dyed her blonde and her eyes are dark brown in color.
Gorgeous actress Busy Phillips has many moles on her left cheek.
Busy also has moles on her neck and in the collar bone too.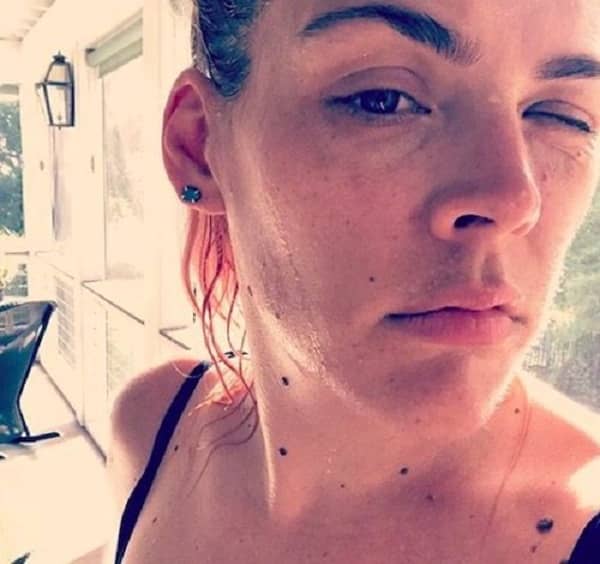 8. Mandy Moore
Mandy Moore is an American singer, songwriter, and actress. She rose to fame with her debut single, "Candy", which peaked at number 41 on the Billboard Hot 100. Her eyes are hazel in color and her hair is light brown in color.
The pretty singer and actress have a quaint mole adjacent to her nose.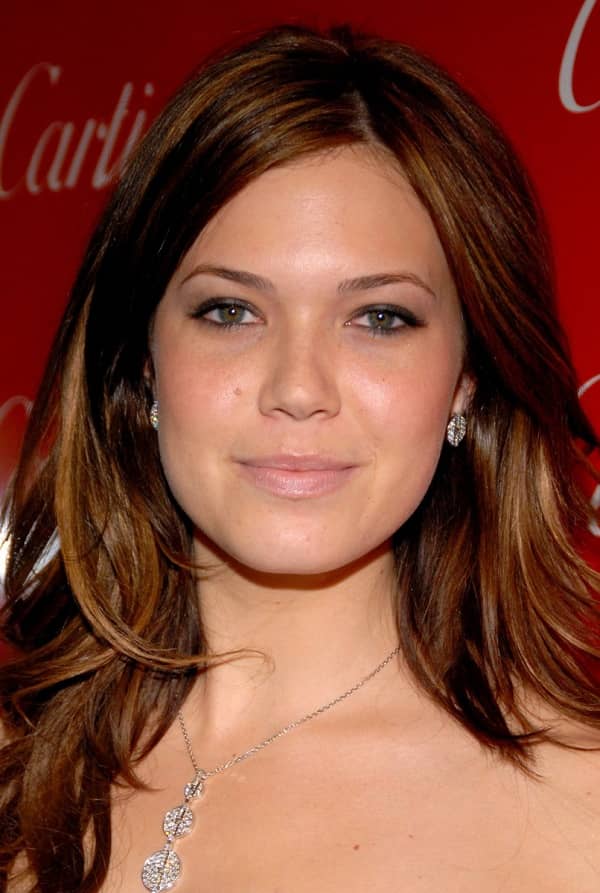 9. Natalie Portman
Natalie Portman is an Israeli-born American actress, director, and producer. Prolific in film since a teenager, she has starred in blockbusters and also played psychologically troubled women in independent films.  She has a pair of brown eyes and she has her blonde.
Bold actress Natalie has a mole on her both right and left cheek.
She also has a mole on the side of her left eye.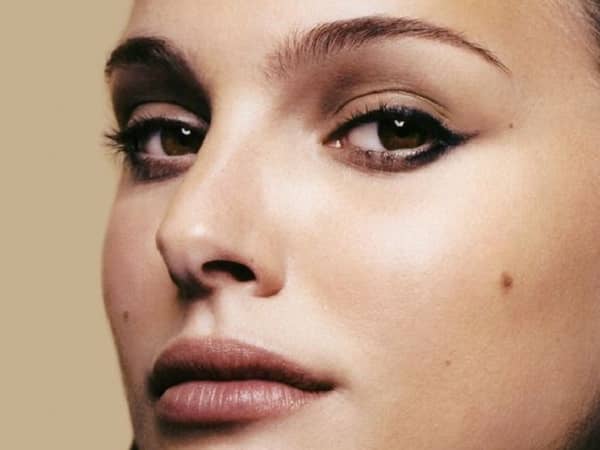 10. Mariah Carey
Mariah Carey is an American singer-songwriter, record producer, and actress. She is known for her five-octave vocal range, melismatic singing style, and signature use of the whistle register. Mariah has her hair light brown in color and she has a beautiful pair of dark brown eyes.
The singer has a mole located right next to her lips.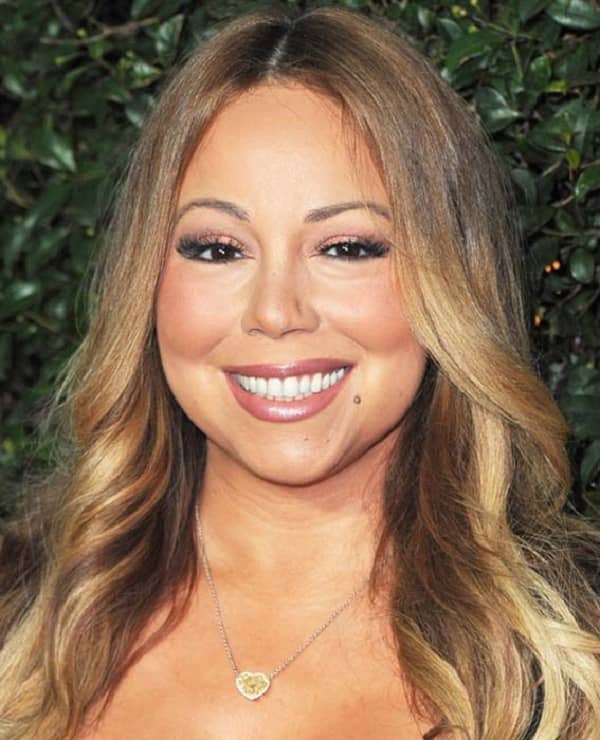 11. Scarlett Johansson
Scarlett Johansson is an American actress and singer. She was the world's highest-paid actress in 2018 and 2019 and has featured multiple times on the Forbes Celebrity 100 list. She has a pair of green eyes and has dyed her hair blonde.
She has a mole on her cheek.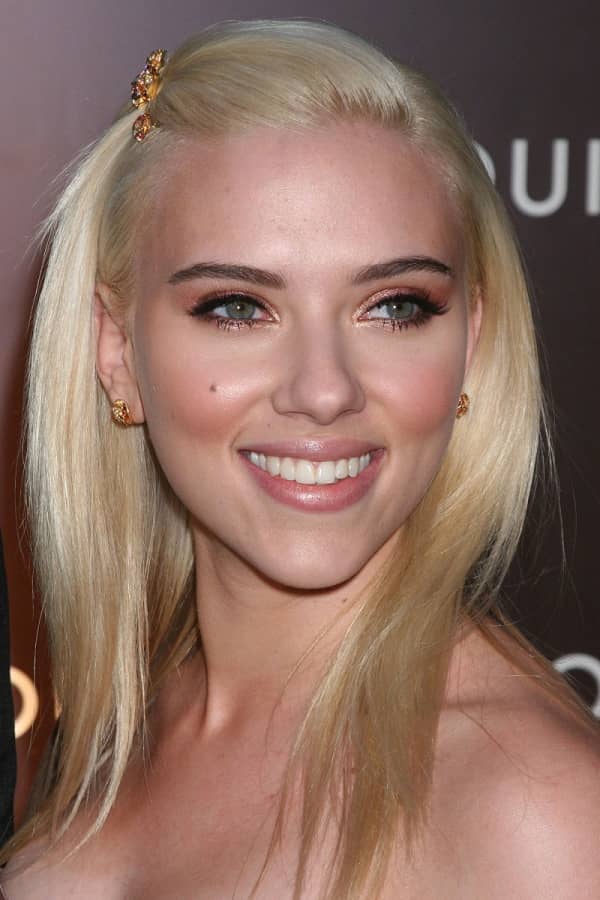 12. Khloe Kardashian
Khloe Kardashian is an American media personality, socialite, and model. Since 2007, she has starred with her family in the reality television series Keeping Up with the Kardashians. She has a pair of gorgeous brown eyes and has dyed her hair blonde.
The youngest of the Kardashians spots a small mole adjacent to her nose.