6 Celebrities' quarantine videos trying to cheer us up in Covid-19 pandemic! Know their present relationship status as well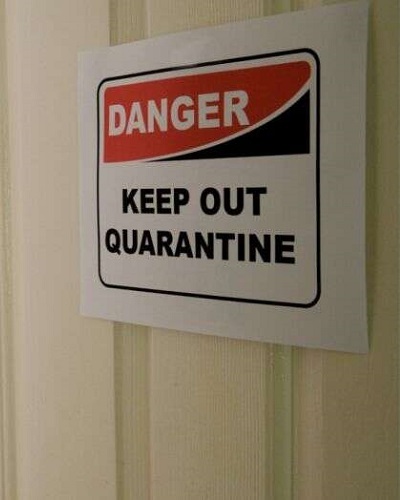 After the outbreak of Coronavirus, celebrities are canceling all their daily work and staying at home.
Most of them are utilizing this time to educate and entertain their followers.
---
1) Sam Neill's shoe story:
Sam Neill has been entertaining his followers during a time of self-isolation. He posted a video of his sneakers and sniff one of them in the video. The next day, he posted a video of him reading a poem.
Likewise, he also played guitar and sang a song for his viewers. He has been cheering up his followers during this hard time and people are loving it.
The New Zealand actor is currently separated from his wife Noriko Watanabe. They separated in 2017.
Also read Married singer Placido Domingo tested positive for Coronavirus! Know about his wife, married life, net worth, sexual assault
2) Lizzo's Meditation:
Lizzo aka Melissa Viviane Jefferson is a flutist and American singer and songwriter. She has come up with a group of meditation sessions on Instagram during the quarantine. She posted meditation videos to promote healing during this global crisis.
Followers are loving her positive vibes and help people to calm down during this crisis period.
Likewise, Lizzo is currently single and is a supporter of LGBTQ. After releasing the album Cuz I Love You in 2019, she revealed that the song is about a Gemini mystery man who affected her deeply.
3) Charlie Puth:
The American singer Charlie Puth has been entertaining his fans through Instagram live. He reminded his followers to stay at home, wash hands and learn about how to help slow the spread of coronavirus.
He even played piano and practiced some high notes in his video. Back in 2019 around February Charlie confirmed dating Charlotte Lawrence.
4) Judi Dench's laughing advice:
On 18th March 2020, the daughter o Judi Dench, Flinty Williams shared a Twitter video saying,
"Message from Ma"
In the video, the 85 years old English actress was wearing a dog-shaped hat. She suggested everyone be happy and keep laughing.
Message from Ma… pic.twitter.com/3ExqvA5tvY

— Finty williams (@finty_williams) March 18, 2020
Judi is the widow of Michael Williams who was also an English actor. He died in the year 2001.
Also read Gourmet industry affected due to coronavirus! D&D London closes its all 38 restaurants in the UK!
5) Conan O'Brien's empty street reporting:
The American TV host Conan O'Brien has never failed to entertain us. On 21st March 2020, Conan shared his homemade sanitizer at home.
He used Vodka, mouth wash, hand lotion, and garlic to make the sanitizer. In the video, he gave a warning that it does not work.
He even went out on the street and reported the empty street and made a funny video. In this way, Conan is entertaining his viewers in quarantine.
Conan is happily married to Elizabeth Ann "Liza" Powel. They married in the year 2002 and are together since then.
6) Courteney Cox started the TikTok journey:
During quarantine, Courteney Cox has discovered the TikTok app. She posted a TikTok video of her dancing on Instagram. She wrote on Instagram,
"Could this be why Coco and Johnny are socially distancing themselves from me?"
Fans and other celebrities are loving her presence on TikTok. Currently, she is dating Singer Johnny McDaid. She has a daughter Coco with her ex-husband David Arquette.
Source: Instagram, Twitter