Celebrities Explain Why They Went Vegan And Their Day To Day Meat-Free Meals For The Day!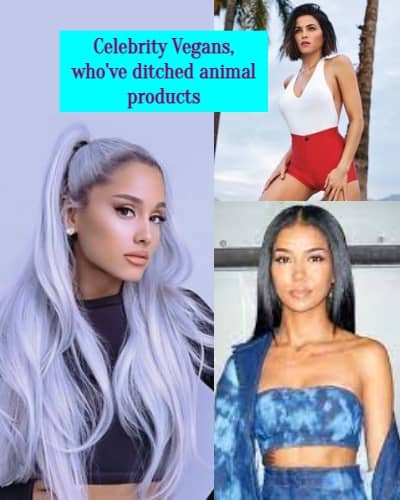 More celebrities are going vegan and sharing their tips on a plant-based diet.
And many of them are sharing how they fill up on nutrients.
Here are some vegan celebrities and how they do it.
---
Ariana Grande's love of animals inspired her to go vegan!
In 2014 that her love of animals inspired her to go vegan. "I love animals more than I love most people." she added, "It is tricky dining out, but I just stick to what I know veggies, fruit, and salad then when I get home, I'll have something else."
Ariana's daily vegan food includes :
Breakfast
Oatmeal or acai bowls loaded with blueberries, bananas, and other fresh fruit.
Smoothies made with fresh fruits and coconut water or alternative milk.
Snacks
Lunch/Dinner
Vegan stir-fried vegetables and rice.
Macrobiotic bowls with brown rice, spinach, tofu, seaweed, and other fresh veggies.
Drinks
Plant-based milk.
Champagne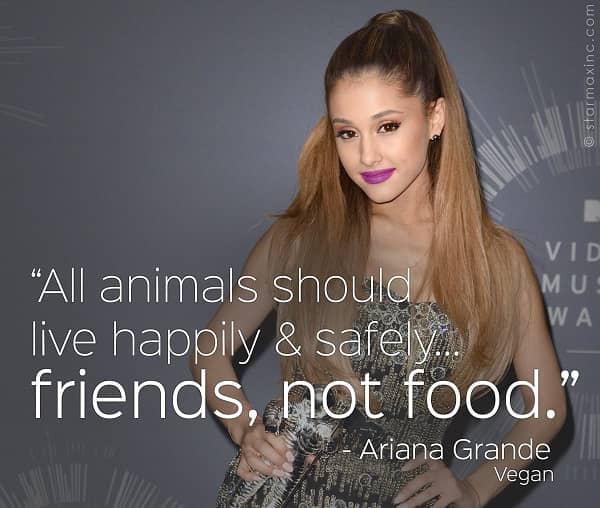 Also read, Exclusive Ariana Grande wedding photos you must not miss!
Miley Cyrus has been gluten-free and dairy-free for nearly a decade!
On Instagram in 2017, she shared a body tattoo " Vegan for life!". Miley called her a "super vegan" and the "Veganest vegan to ever vegan."
Her daily vegan food includes :
Breakfast
Smoothie made with spinach, kale, and other fresh fruits, veggies, nut butter, and plant-based milk.
Snacks
Lunch/Dinner
Kale salad with white beans, a tahini dressing, and fresh-squeezed lemon on top.
Red lentil pasta with a Mushroom Red Wine Sauce.
Drinks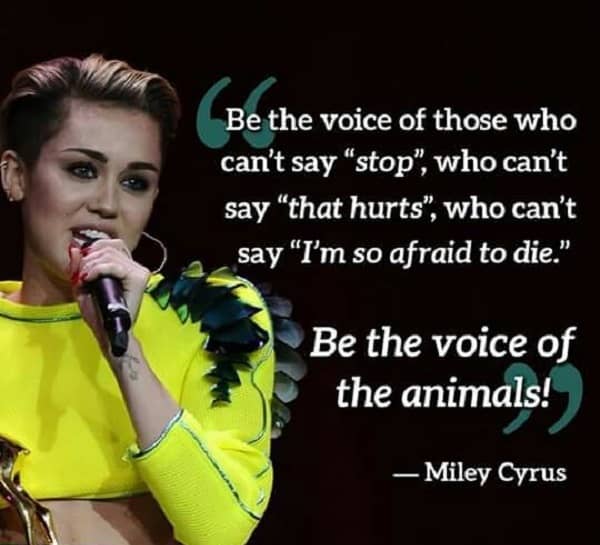 Jhene Aiko went vegan in 2016 for health reasons!
The singer becomes vegan once for about six months because of some health problems. Jhene explained, "Changing my diet like that made me feel like I had so much more energy," she said. But she admitted that being vegan was a lot of work: "At one point, I was going to a place that's really far from my house to get all-vegan everything."
She said that she's still determined to make it work, though. "My goal is to totally be completely vegan and only use vegan products, but I'm human and I have to work on it daily."
Her vegan diet includes:
Breakfast
Snacks
Watermelon with salt on top
Yams
Lunch/dinner
Potato carrot tacos with vegan cheese and toppings like peppers and cilantro
Japanese golden curry with potatoes, carrots, onion, and plenty of spices
Drinks
Plenty of water to keep her skin and voice hydrated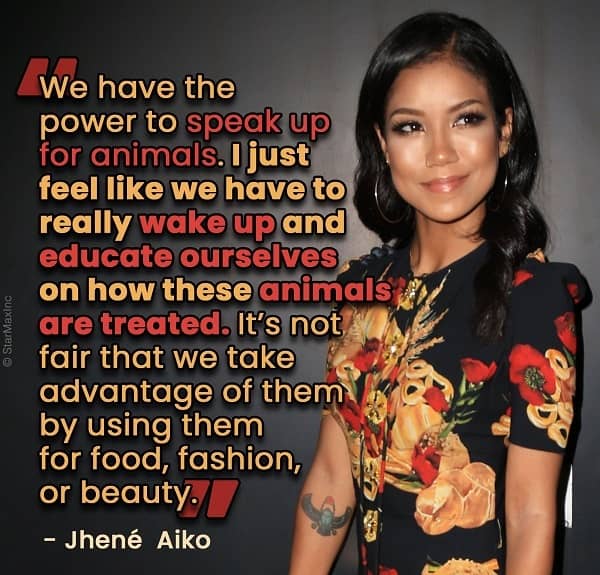 Serena Williams went on a vegan diet after giving birth!
Serena went on a strict diet after giving birth to her daughter Alexis Olympia. She told reporters at a Wimbledon press event, "I was vegan, I didn't eat sugar, I lost 10 pounds in a week when I stopped. I just kept dropping,"
Her vegan diet includes:
Breakfast
Overnight oats with strawberries, tangerines, and almond butter.
Metabolism-boosting supplements.
Snacks
Ezekiel bread sandwiches with almond butter
Gatorade
Lunch/dinner
Salads with lettuce, spinach mandarins, tomatoes, lime juice, croutons, mint, and almonds.
(For training season) Rice bowls with brown rice, hemp seeds, chia seeds, and a small salad with vegetables.
When she's off, she enjoys pizza, tacos, or beignets.
Drinks
Plenty of water
Gatorade
Coconut water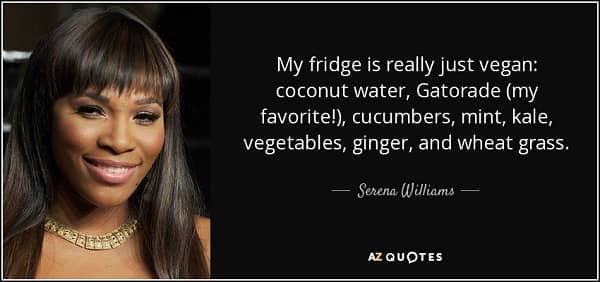 Jenna Dewan's daily meal routine focuses on healthy eating rather than dieting!
Jenna hasn't eaten meat since she was 11. She said, "I certainly encourage veganism, not just for our health, but for the environment and also for ethical and moral reasons," In people magazine, she told, "I consider eating healthy a way of life because I feel better, plain and simple, I'm not a fan of dieting, which is why I choose to eat healthy most of the time. I keep it in balance, so I don't have to crash diet."
Her vegan diet includes:
Breakfast
Green smoothie made of water, romaine lettuce, spinach, celery, cucumber, apple, banana, pear, and lemon.
She fortifies them with cod liver oil, black sesame seeds, coriander, parsley, or spirulina if she's feeling creative.
Snacks
Fruit smoothies with banana, apple, raspberries, and water
Hummus
Lunch/dinner
Quinoa, hummus, tomato, and cucumber salad with olive oil, lemon juice, and black pepper.
Brown rice bowls with black beans, roasted vegetables like carrots, butternut squash, and asparagus, with tahini sauce or olive oil.
Drinks
Plenty of water
Smoothies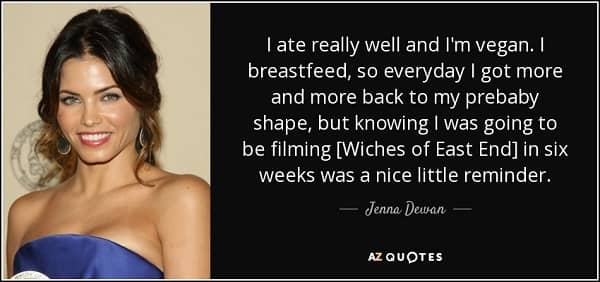 Also read, Jenna Dewan, Welcomes Her Second Child With Her Fiance Steve Kazee; 'So Happy' The Actress Gushed On The Social Media!