Celebrities who attempted the climb of Mount Everest!
Mount Everest is the highest place on this Earth and it is the tallest peak of the world. It is in the country of Nepal and many people from around the world have tried reaching the summit.
But there have also been many celebrities who have tried to reach the top. Some have succeeded but many have been unable to achieve their life's dream. We will be taking a look at some of these celebrities who you did not know had attempted scaling the world's tallest mountain peak.
Brian Blessed
Brian Blessed is an English actor, comedian, writer, and presenter. He is an adventurous person and was a boxer in his youth days. He has tried to climb Mount Everest without the supplemental oxygen three times in the past but has been unsuccessful each time.
In 1993, he reached a height of 28,200 feet (8,600 m) and in 1996, he managed to reach a height of 25,200 feet (7,700 m). He never reached the summit. In 1993, he fell short of 248 m to the summit.
Brian has however reached the top of Mount Aconcagua in Argentina and also Mount Kilimanjaro which is situated in Tanzania. He has other adventure records to his credit.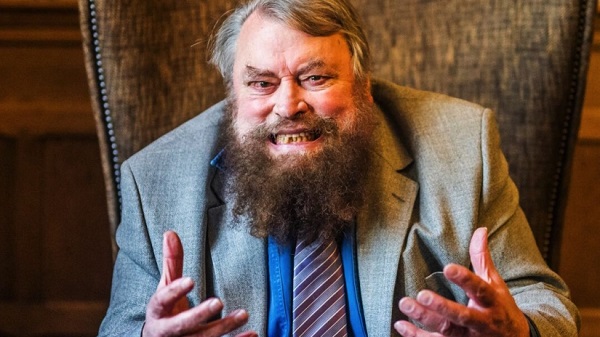 Bear Grylls
Bear Grylls is a British adventurer and former SAS serviceman, survival instructor, and honorary lieutenant-colonel. This Elton college graduate harbored a childhood dream of climbing Mount Everest. He was able to achieve it on 16 May 1998.
He said:
"Summiting Everest in May 1998 was a life-changing adventure – I had dreamt of climbing it since I was eight, when my late father had given me a poster of the mountain for my bedroom wall. To have achieved it whilst he was alive was special. The summit is extraordinary – small, like a coffee table. Reaching it changed me in so many ways, giving a gratitude for life that lasts to this day. Several times I should have died up there."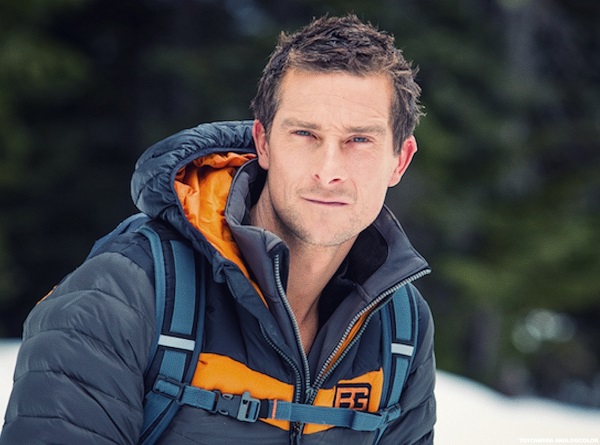 This was just 1.5 years after he fractured 3 vertebrae in a parachuting accident. At that time, he was 23 and the youngest to reach the top of the summit. He was also the youngest Briton to have climbed Ama Dablam also in the Nepalese Himalayas.
Victoria Pendleton and Ben Fogle
In January 2018, Olympic cyclist Victoria Pendleton and English broadcaster and writer Ben Fogle set out to scale Mount Everest.
They were part of the group which was scaling the peak in support of the British Red Cross and for highlighting the various environmental concerns.
Victoria had joked before the climb:
"I have a bucket list as long as my arm and this is probably the maddest thing on there,"
"Ultimately, I am not concerned about the risk and if I was I just wouldn't do it.
"My family are nervous but they also know what I am like taking up dangerous sports.
"Like they said about me taking up horse racing: 'That's really dangerous, you could get seriously hurt.'
"I am like: 'Yes, but most of the time people don't get hurt.'
"So I accept that there is a bit of risk involved, but opportunities like this only come around very rarely so I am just going to give it my best shot and make the most of it."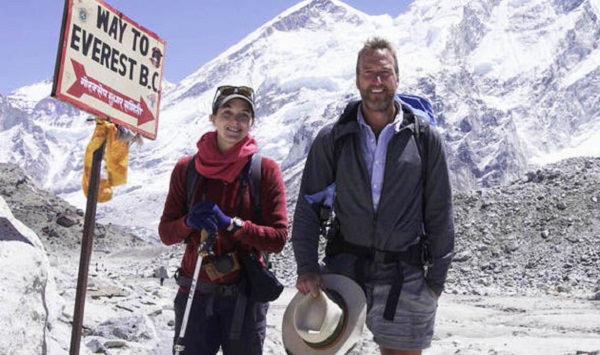 Victoria's disappointment
But at base camp 2 at a height of 21,000 ft, Victoria Pendleton suffered a lack of oxygen and had to cut her trip short. She was disappointed to be not able to finish the challenge.
Ben revealed:
"Her oxygen saturation was worryingly low. At sea level most of us would record a healthy 99 to 100 per cent, anything lower than 95 per cent and you'd probably find yourself in casualty,' he said.
"Victoria registered 21 per cent. That's nearly dead."
He praised her courage at taking up the challenge but said:
"The mountain will always be there. We won't. Nothing is more important than self-preservation,"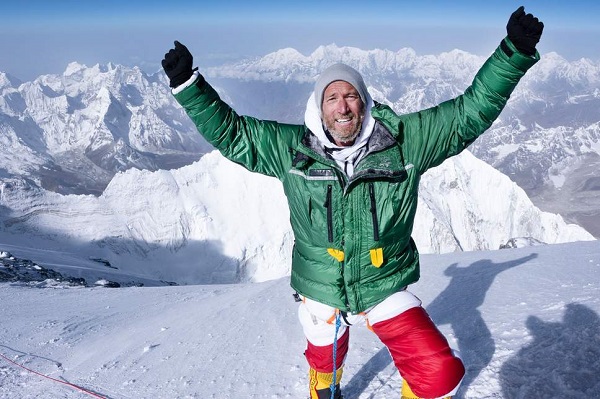 She was flown back to the UK and a spokesperson of the expedition said:
"During the recommended acclimatisation training 'rotations' upward from base camp, Victoria suffered with the effects of hypoxia at camp 2 and needed to take on additional oxygen overnight to alleviate her symptoms.
"No individual can predict exactly how their body will respond to the effects of extreme altitude such as that encountered above base camp.
"A small percentage of the population experience more challenging symptoms, and it is likely that Victoria is in this minority."
Ben, however, completed his climb on 16 May 2018.
You may like to read:
The Hillary Step of Mount Everest: Is it gone? What are its implications? Read on for more on it!
The Third Significant News From the Highest Peak on Earth, Mount Everest, Comes Out, But This Time It Is Not a Death, So What is it About?
The Second Death in Mount Everest of the Season, The Former Record Holder and an Ex-British Gurkha Octogenarian Falls the Victim to the Highest Land on the Earth
The First Casualty of the Mount Everest This season, The Highest Mountain Claims the Life of 'Swiss Machine' Ueli Steck
Credit: Mirror UK, telegraph UK, wikipedia