Celebrities who recently came out as transgenders!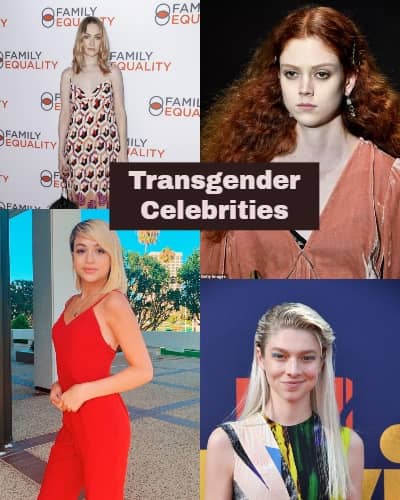 Like many other marginalized groups, trans people are only just beginning to appear in media in larger numbers. And thanks to trans actors and actresses who are finally getting noticed, more and more trans people can see themselves in the TV and movies they love. But it's not all good news just yet.
These are some transgender celebrities who have spoken about their gender.
1)Elliot Page
On December 1, 2020, the actor came out as transgender. Juno star Page has been a vocal advocate for the LGBTQ community.
He wrote on social media
"I feel lucky to be writing this, To be here. To have arrived at this place in my life. I feel overwhelming gratitude for the incredible people who have supported me along this journey. I can't begin to express how remarkable it feels to finally love who I am enough to pursue my authentic self."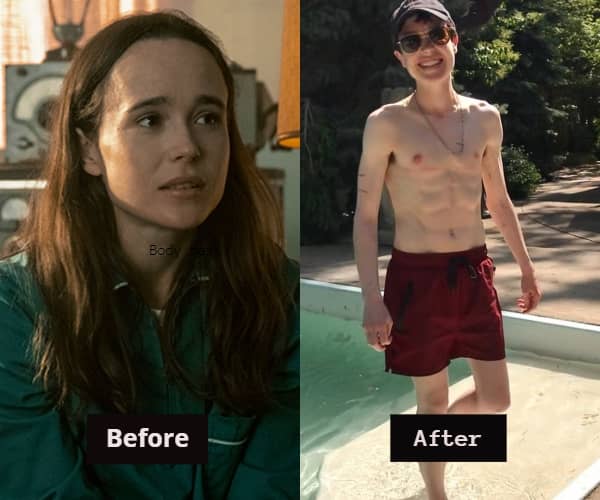 2)Valentina Sampaio
She is the first Victoria's Secret's first-ever openly transgender model. In July 2020, Sampaio became the first transgender model to appear in the Sports Illustrated Swimsuit issue.
She wrote,
"Brazil is a beautiful country, but it also hosts the highest number of violent crimes and murders against the trans community in the world — three times that of the US, Our options for growing up in a loving and accepting family, having a fruitful experience at school or finding dignified work are unimaginably limited and challenging. I recognize that I am one of the fortunate ones, and I intend to honor that as best I can."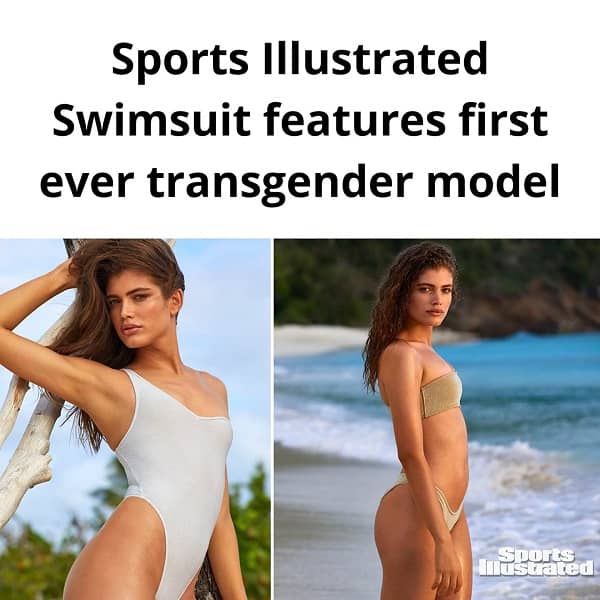 3)Michael D. Cohen
In 2019, this voice star revealed he was transgender, having transitioned decades ago before his career took off.
Michael D. Cohen said,
"The level of let's be polite misunderstanding around trans issues is so profound and so destructive, When you disempower one population, you disempower everybody."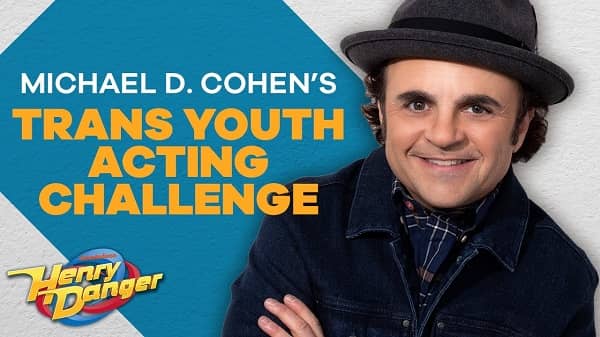 4)Nathan Westling
The American Fashion model came out as transgender in March 2019 in CNN style. He claimed he began taking testosterone approximately six months ago and planned to get top surgery and return to fashion in the future.
He told CNN,
"It feels like I've been wearing like a mask my whole life, I'm not wearing a skin that I don't feel I am anymore."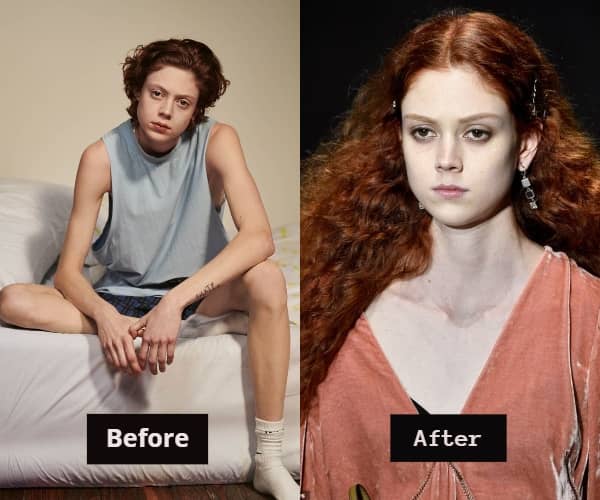 5)Alex Blue Davis
Alex is best known for his role in "Grey's Anatomy" as an openly trans man.
In an interview with The Hollywood Reporter in 2018, Davis said the line was monumental for him.
He said,
"What's cool about the show, the episode and Krista's vision for this character is he's about way more than being trans," Davis said. "I cried at the table read, it was very moving for me. I've been waiting for a moment like this on TV my whole life. I am so honored I got to say that line on TV because it's a long time coming."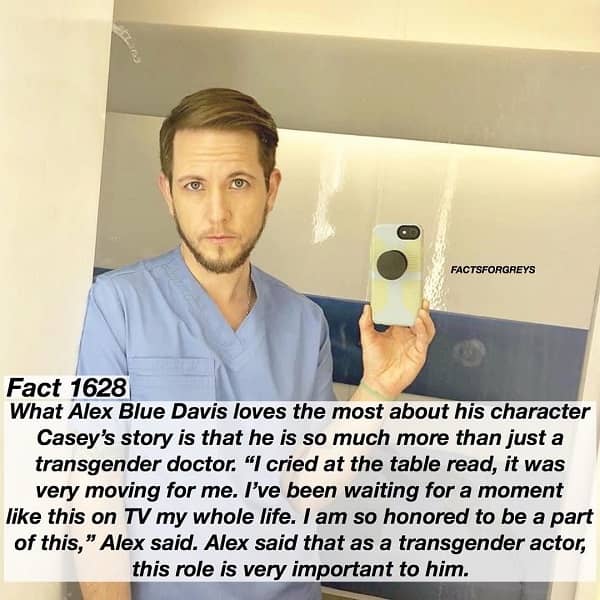 6)Jamie Clayton
Jamie Clayton is known for her role as Nomi Marks on Netflix's "Sense 8."Outside of TV, Clayton has become an activist for trans rights, especially trans visibility in Hollywood.
In 2018, she tweeted,
"Actors who are trans never even get to audition for anything other than roles of trans characters, That's the real issue. We can't even get in the room. Cast actors who are trans as non-trans characters. I dare you."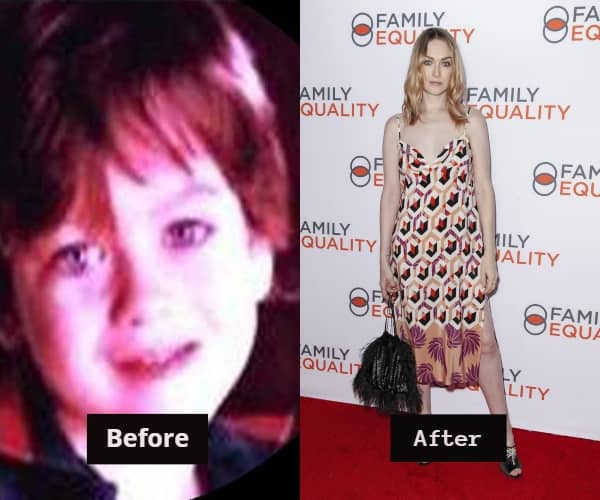 7)Hunter Schafer
Euphoria actor Hunter is a transgender. Her character is one of the only trans characters on TV that doesn't struggle with her identity.
In 2019 she told Variety,
"There need to be more roles where trans people aren't just dealing with being trans; they're being trans while dealing with other issues, We're so much more complex than just one identity."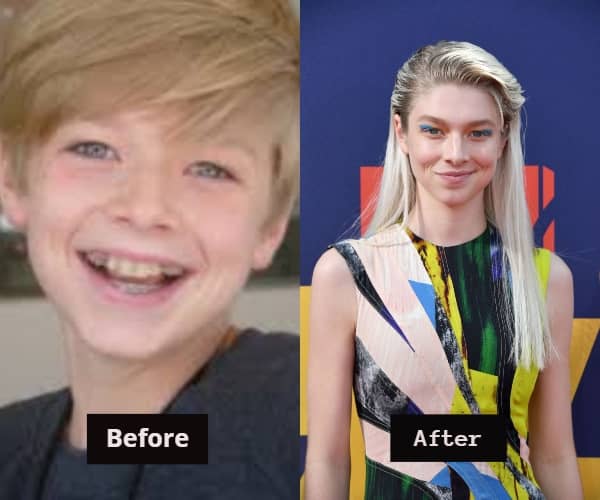 8)Josie Totah
The Jessie actor announced that she was transgender and prefers she/her pronouns in 2018.
In a Time article in 2018, she wrote,
"This week, I'm going off to college. I'm also going to continue my acting career, and I am so excited to do both things as myself, I plan to play roles I haven't had the opportunity to play. And I can only imagine how much more fun it's going to be to play someone who shares my identity, rather than having to contort myself to play a boy. I'm going to gun for those roles, be it a transgender female or a cisgender female. Because it's a clean slate and a new world."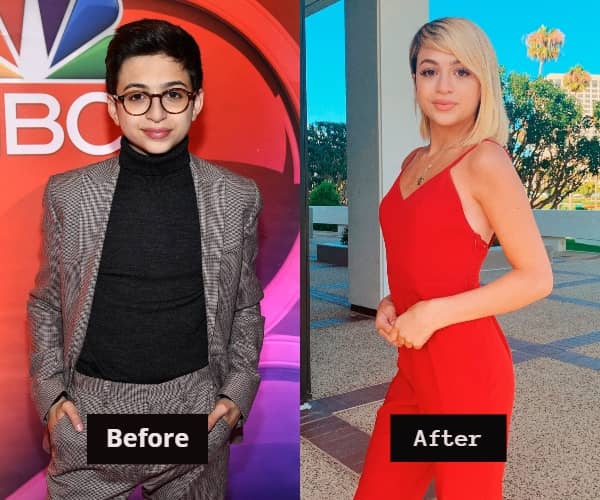 You may also like to read, Chinese Transgender Star Jin Xing Becomes The Ambassador For Luxurious Brand Dior!