Celebrity Bodyguard Jerry judge who was called Life Angel has died!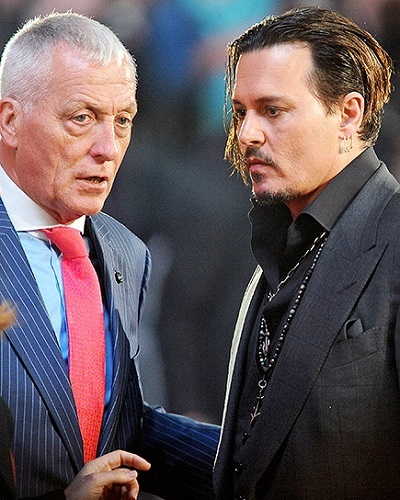 Johnny Depp's long-term bodyguard Jerry Judge is dead. Known as, Life Angle, he has, served as a famous actor for more than 20 years.
Jerry Judge, Johnny Depp's bodyguard is dead
Jerry Judge was a burly man and a celebrity bodyguard. He has worked for several stars and was Johnny Depp's body minder for over 20 years. Jerry who had his own Fan page died on 6 April 2019. His company Music & Arts Security Ltd tweeted about the death of this Brit:
"Music & Arts Founder and Managing Director sadly passed away today."

"#JerryJudge you were #mrsecurity in the #Entertainment business in the UK a one-off, nice guy, heart as big as a lion great friend over many years #RIP bud will never be forgotten."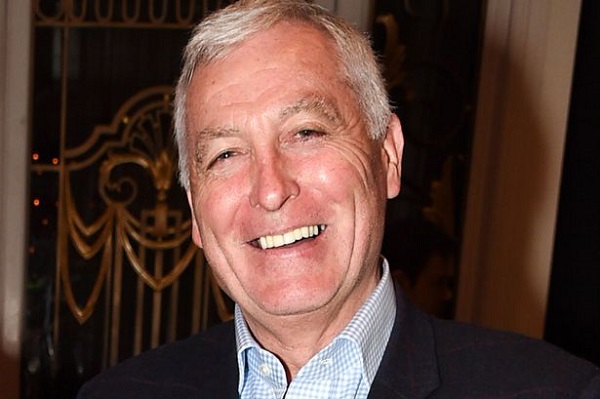 Jerry Judge and his jobs and company
Jerry Judge has done a number of celebrity duties. He has served Johnny Depp the longest and used to be with him on the red carpet of events as well.
Jerry also guarded other prominent names such as Paul McCartney, Arnold Schwarzenegger, Antonio Banderas, and Julia Roberts.
Additionally, Jerry had done cameo roles in several films by Johnny Depp such as Sweeney Todd. Between 1979 and 1984, he appeared in several episodes of Dr. Who.
He was also the managing director of a security company called Music & Arts Security Ltd in London.
Jerry Judge and his fame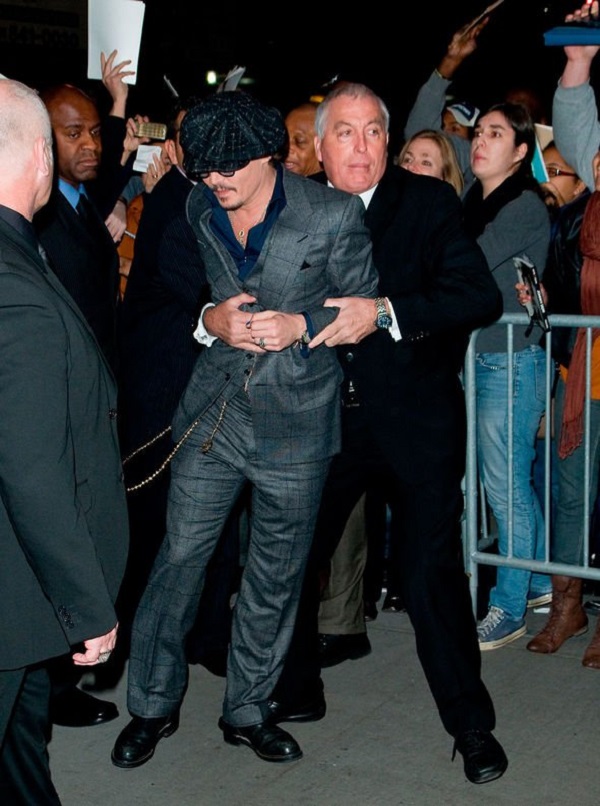 He gained prominence when Johnny Depp was, accused by his ex-wife Amber Heard of assaulting her in 2016. She told the police:
"I yelled to Jerry to please help me and told him that if Johnny hit me one more time I was going to call the police.

"I heard Jerry say, 'Boss, please.' But Johnny continued screaming and breaking things, finally leaving the condominium."
Jerry said that when he and another bodyguard entered the apartment, Johnny was in the kitchen and Amber was on the outer room couch. He said that Amber used to attack Johnny and not the other way around. Daily Mail had heard Jerry talk this in a Danish hotel lobby:
"The things she is saying are not true…she is making things up to hurt Johnny's reputation and make her look like the victim. She is exaggerating what she says he did to her to get a bigger divorce payout…that's the only reason… To say Johnny assaulted her is a lie. She is making it up. I don't believe her… Johnny wouldn't hurt her."
Tributes to the late Jerry Judge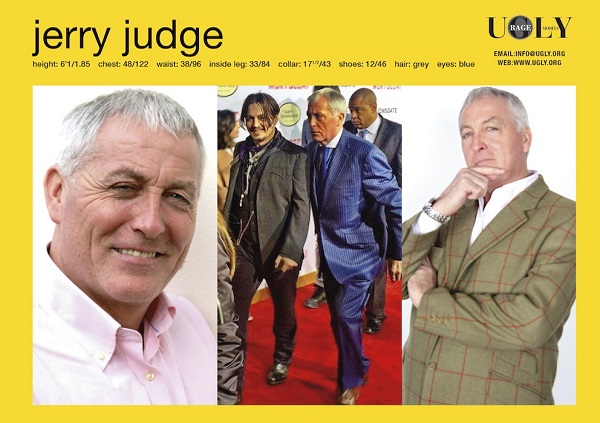 Many of his fans paid tribute to Jerry Judge. One of the fans wrote:
"Thank you for your care and protection. You were an angel. Rest in peace. ???? RIP Jerry Judge ????."
Another fan tweeted:
"Jerry Judge's death will be a massive blow to Johnny Depp. I hope he's ok."
A third wrote:
"So sorry to hear this. #JerryJudge you were a master at security, always focusing on protecting Johnny but always kind & considerate of us fans too. I will always be grateful for how lovely you were on the night I first met Johnny, leaving us to have a chat. A gentleman. RIP sir."
There was a documentary film made about Jerry called "The Bullet Catchers". It showed him guarding Sean Connery and Julia Roberts during the filming of the film Notting Hill in 1999.
Source: the sun UK, heavy