Celebrity Chef Mario Batali surrenders his part of the ownership of restuarants! A dateline of his downfall post-sexual assault allegations!
New York Times has revealed that celebrity Chef Mario Batali, 58 who is facing sexual assault allegations separated himself from all his restaurants on Wednesday 6 March 2019. Additionally, the other Batali partners and the Bastianich family have purchased his stake in all the eateries.
Celebrity Chef Mario Batali sells the stake of his restaurants
Chef Mario Batali has sold all his stakes in all his restaurants on Wednesday 6 March 2019. He has given up all claims in his eateries and it has been purchased by the other Batali partners and the Bastianich family. Tanya Bastianich Manuali told the New York Times:
"Batali will no longer profit from the restaurants in any way, shape or form."
After Mario Batali has withdrawn his ownership from all his restaurants, Tanya Bastianich who is the daughter of well-known Chef Lidia Bastianich has taken charge of the day-to-day operations. They have formed a new company which will replace the older Batali & Bastianich Hospitality Group. But they have not provided any more details on it yet.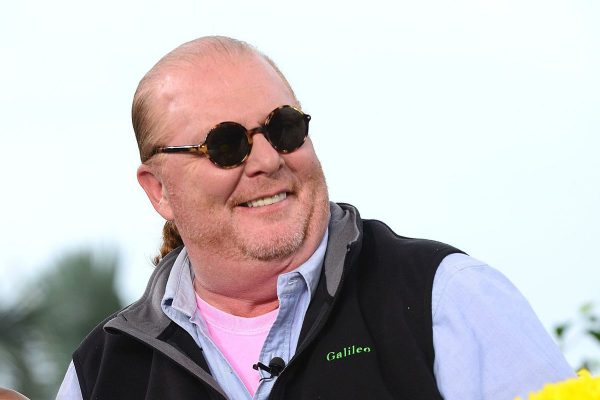 Mario has also surrendered his minority ownership of Eataly which is an Italian food marketplace. Earlier in May 2018, the Batali and Bastianich Hospitality Group had confirmed that it is negotiating with Mario to buy all his interests in the restaurants.
The sexual assault allegations of Mario Batali
In December 2017, four women came forward and accused Mario of having groped them. They also added that they had been drinking heavily and could not remember the full account and details. This report was published on a website called Eater which is related to food and eating. The article also talked about the sexual harassment he meted out to his female employees and fellow chefs. Later, more women came forward and revealed that Mario had sexually molested them years ago. Additionally, in last May, the TV Show '60 Minutes' reported and revealed that Mario had groped women in a VIP room at The Spotted Pig restaurant situated in Greenwich Village. Mario was an investor in this restaurant and used to frequent his restaurants mostly in an intoxicated state.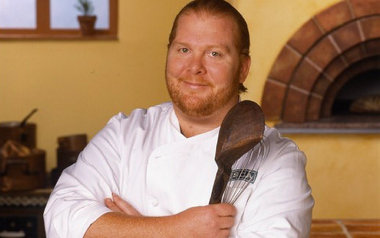 The New York police said that it is already investigating the allegations of the women and looking into the past behavior of Mario. And now in this January, the New York Police Department closed three cases of sexual misconduct against Mario and they did not file any charges against him since there was not enough evidence to make an arrest.
In the interim period, Mario had already lost his job as the co-host of the show on cooking on ABC called The Chew. He had to leave the job based on the sexual assault allegations in 2017. The Food Network Channel also froze 6 episodes of his show Molto Mario. Target also pulled out the range of Batali's sauces and pasta which were on its shelves.
Also, read Convicted sex offender, Bill Cosby sentenced to prison for rape case! Has been accused of sexual assault by over 60 women
Mario Batali denies the allegations but issues an apology
Mario has denied all the allegations and he said that he did not engage in any non-consensual sex. In May 2018, he said:
"I vehemently deny the allegation that I sexually assaulted this woman."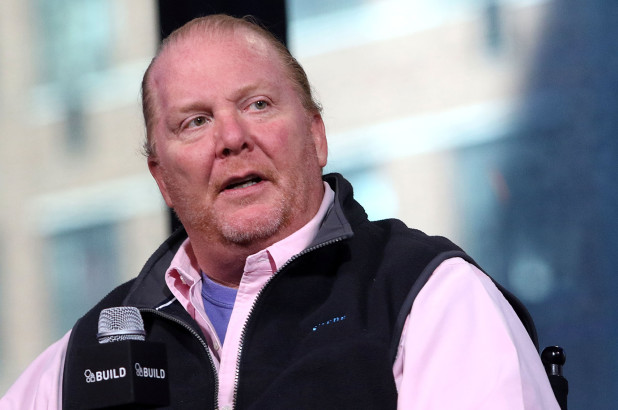 But he admitted that he did not have a good past behavior. He said:
"My past behavior has been deeply inappropriate and I am sincerely remorseful for my actions."
He also said:
"That behavior was wrong, and there are no excuses. I take full responsibility and am deeply sorry for any pain, humiliation, or discomfort I have caused to my peers, employees, customers, friends, and family."
Additionally, Mario said:
"I take full responsibility for my deplorable actions and am deeply sorry for any pain, humiliation, or anguish I caused."
Short Bio on Mario Batali
Mario Batali is an American chef, writer, restaurateur, and media personality who is eminent for his exceptional knowledge in history and culture of Italian cuisine, classical culinary training, and regional and local variations. He is the co-owner of various restaurant businesses in New York City, Las Vegas, Los Angeles, Boston, Singapore, Hong Kong, Westport, Connecticut and New Haven, Connecticut. More Bio…
Source: New York Daily News, Wikipedia, delish